Nobody wants to think or talk about taxes. Taxes can be very complicated, since they are based on various possibilities and locations. Even though calculating taxes can look like a complicated task, QuickBooks Online can set up Sales tax very conveniently.
Save Time, Reduce Errors, and Improve Accuracy
Dancing Numbers helps small businesses, entrepreneurs, and CPAs to do smart transferring of data to and from QuickBooks Desktop. Utilize import, export, and delete services of Dancing Numbers software.
In this context, we will first talk about what is Sales Tax and then we will talk about some crucial points concerning them. Then we will discuss how to set up Sales Tax in QuickBooks Online.
Note: We will also talk about filling sales tax and then getting the reports related to Sales Taxes.
What is the Definition of Sales Tax?
Let's begin by defining the real meaning of Sales Tax. In simplest terms, a Sales Tax is a type of tax that is levied by the government on the sale of particular goods and services. Such taxes are given when any such sale is done. The tax is accumulated by the seller and then it is given to the government.
Furthermore, such taxes are applicable to the customer who gets the final product. Since there are supply chains in the present economy, every sale of product needs a sales tax.
How to Set up a Particular Sales Tax in the QuickBooks Online Accounting Software?
Here are the steps to set up Sales Tax in QuickBooks Online:
Step 1: Press the Taxes link in the given Navigation bar.
Step 2: Now, press the Sales Tax on the page that is on the right side.
Step 3: Now, navigate to the Taxes link in the given navigation bar and now press the Sales Tax link seen on the side menu.
Step 4: Now press the button that says Set up Sales Tax. It displays on the Sales Tax Page the first time the Sales tax page is opened. This will open a Sales Tax wizard in a new screen.
Step 5: Now, in the Setup Sales Tax wizard, add the physical address of your Particular Company into the Particular Businesses Address field in order to analyze the default Sales Tax Institution.
Step 6: Now press the Next button. Then Continue.
Step 7: Now in the Setup Sales Tax wizard, you will be prompted if you require Sales Tax for location outside the periphery of the company address.

Step 8: Now, just choose the Yes or No option as required.
Step 9: If you choose No, then the related Tax Agency will be displayed on the screen.
Step 10: If you choose yes, then the previously chosen tax agency will be displayed below the screen together with a drop-down named Select an Agency.
Step 11: Use the drop-down Choose an agency to choose the tax agency for the different counties, states, districts, or agencies for which you may have Accumulated Tax.
Step 12: As you choose each one, they get added to the Particular Tax Agency List.
Step 13: In order to Delete a Tax Agency, if your choose one by mistake, you do not require, press the Delete Button that is on the right side of the Agency Rows.
Step 14: Choose All Tax Agencies for whom you require to Accumulate the Sales Tax.
Step 15: After completing, press the Next button and then Continue.
Step 16: QuickBooks Online will Calculate the Concerning Tax and then completes automatically the Sales Tax Setup.
Step 17: In the final window, you can press the button that says, Create Invoice in Order to make an invoice if required to check the Sales Tax Functioning or you can press the X button on the upper-right side of the window to close the particular Set up Sales Tax Screen.
Step 18: QuickBooks Online then notifies you to Complete the Setup. It will open a How do you File Sales Tax? Screen for every agency where you need to choose the filing frequency to File Sales Tax.
Step 19: Choose your preference from the Drop-Down Filing Frequency. Now press the Next button if required in order to move the Following Agency.
Step 20: When completed, press the Save button in order to complete your changes.
Does the information provide is adequate for you to understand how to set up sales tax in QuickBooks Online?
Do you find it helpful?
Setting up Sales Tax in QuickBooks is essential for the smooth functioning of your business. This is why we have mentioned in detail how to do it. Still, if you find it confusing or complicated you can get in touch with our professionals.
Our Dancing Numbers team of experts has every knowledge and tool to help you in your crisis related to QuickBooks. To get our assistance and reach out via LIVE CHAT.
Accounting Professionals, CPA, Enterprises, Owners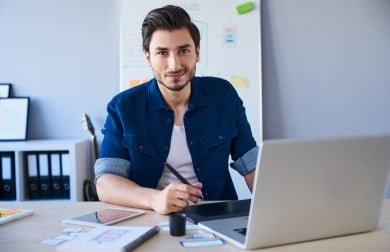 Looking for a professional expert to get the right assistance for your problems? Here, we have a team of professional and experienced team members to fix your technical, functional, data transfer, installation, update, upgrade, or data migrations errors. We are here at Dancing Numbers available to assist you with all your queries. To fix these queries you can get in touch with us via a toll-free number
+1-347-428-6831 or chat with experts.
---
How to Record Payment in Your Particular QuickBooks Online?
Here are the steps to record payment in your particular QuickBooks Online:
Step 1: Select filed from the drop-down All returns.
Step 2: Choose Record Payment from the given drop-down in the particular Action column.
Step 3: Choose the perfect Payment type.
Step 4: Add the Payment date.
Step 5: When the payment is made, it will be visible in the Account History.
How to Deactivate a Particular Tax Rate in QuickBooks?
Here are the steps to deactivate a particular Tax rate in QuickBooks:
Step 1: First, you need to choose taxes.
Step 2: Now you need to select Add or edit tax and the particular agencies.
Step 3: Select the name of the tax rate, and then select Deactivate.
Step 4: Finally, choose the Continue button.
What are the Three Important Concepts one must know with Sales Tax?
With Sales tax, there are three important concepts one must know. They are:

Excise Taxes: Some goods may not have sales tax on them since they are clothes, food materials, while other items have crucial taxes since they are treated as vices. Taxes on such items include alcohol and cigarettes.


Nexus: Nexus is concerned with the physical attendance in authority which means that you must pay sales tax in that jurisdiction. This is significant especially in online sales where the customers can be from any geographical location.


VAT: Value-added Tax is generally put on products in a particular supply chain when a value is fixed with them.