QuickBooks applications support several users. In QuickBooks, the administrator can use any file and can accomplish any function, however, it is possible to modify permissions for other users to restrict their actions.
For instance, every employee in your organization probably wants permission to the QuickBooks Time Tracking tool in order to log their respective work hours. A handful of employees require access to the crucial and confidential data of customer or credit card numbers. Changing or restricting the particular user permissions helps cut down errors and safeguards the information of your company.
Save Time, Reduce Errors, and Improve Accuracy
Dancing Numbers helps small businesses, entrepreneurs, and CPAs to do smart transferring of data to and from QuickBooks Desktop. Utilize import, export, and delete services of Dancing Numbers software.
How to Change User Permissions in QuickBooks?
In order to learn how to change user permissions in, you first need to follow the steps given below:
It is always suggested to set up users with respective permission if you have more than one user who is working on a similar QuickBooks file.
Permission allows allocating transactions to users along. Any logged-in user can monitor the changes made to the particular file.
To generate user login IDs and also set particular permissions for the extra users, please do as mentioned in the steps:
Step 1: Navigate to the menu bar from the particular QuickBooks application and press on Company.
Step 2: Now, from the given Company drop-down menu, take the mouse on Users and then press below where it is mentioned Set up Users and Roles.
Step 3: After you have pressed Set up Users and Roles, the User List screen will be displayed. On that screen, press the button that has the option, Add User.
Step 4: Now, you are required to type a username for the particular new user and password. Type the password again and approve it.
Step 5: If you are not able to add a password for the given new user, press the button Yes and generate a password. In case you do not need a password for the particular new user, press the button that says, No and avoid the step.
Step 6: Post that, you require to select the access type that the new user will be having. Generally, there are two access options, such as:
All Areas: With the help of this option, the new user will be able to access almost everything in QuickBooks, apart from the sections that need administrator access.
Chosen Areas: This option will enable you to select the specific areas where it is possible to get access from the new user. The new user can access the sections and crucial information in the QuickBooks application that is added there.
Step 7: Now, you will require choosing permissions for every section via the nine dialog boxes.
Step 8: For every new dialog box, you can set a new access level for multiple areas in the QuickBooks application.
Step 9: If you are not aware of the restrictions that a specific permission setting offers in QuickBooks, it is highly suggested to choose the Create Only option.
The particular Create Only option provides the highest level of security for the particular user access.
Step 10: Now that you have set permissions for the given new users, a new screen will show up where it is possible to assess the permission provided to the new user for every area.
Step 11: After choosing Create Only for a section login to QuickBooks as the given new user. Then attempt to use the area that the new user is expected to work in. In case the user is not allowed to use a specific area, QuickBooks will show a prompt that will notify the user of the permissions that are needed to use the area.
By now it must be clear to you how to change user permissions in QuickBooks. We have shared everything in this article related to user permissions. So give it a proper read to understand your problem and find the right solution for it.
In case you are doubtful about changing user permissions just by going through the steps mentioned above, then it is highly recommended to hire professional services.
Accounting Professionals, CPA, Enterprises, Owners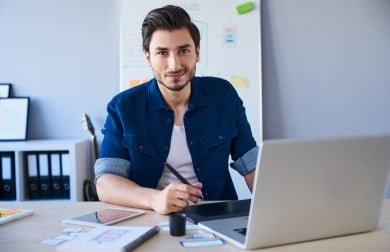 Looking for a professional expert to get the right assistance for your problems? Here, we have a team of professional and experienced team members to fix your technical, functional, data transfer, installation, update, upgrade, or data migrations errors. We are here at Dancing Numbers available to assist you with all your queries. To fix these queries you can get in touch with us via a toll-free number
+1-800-596-0806 or chat with experts.
---
How to Restrict Access for a Specific User?
Here are the steps to restrict access for a specific user:
Step 1: Press Company in the given menu.
Step 2: Press Setup users and passwords.
Step 3: In case you require adding the password to a specific user, press on Edit user.
In case you have a new user prior to the password setting, press Add User.
Step 4: Now choose selected areas and point out the areas where you want the user to get access to.
Step 5: A Sales and Accounts Receivable window will appear.
Step 6: Now choose Selective Access. Choose what the user wants to have access to.
Step 7: Now, keep moving to the next screen and state the number of users you want to have access with. There are several options that you can limit for a specific user like Purchase, Banking transactions, Sales, Payroll, Inventory and Payroll. It is also possible to restrict a user from deleting transactions in QuickBooks.
What is the List of Permissions that you can Grant for a Specific Area?
Here are the lists of permissions that can be granted for a particular area. Here is the list:

Full access


No access


Selective access that includes certain options like:


Create and print transactions


Generate transactions only


Generate transactions and make reports
How to Get Access to QuickBooks?
You can grant access to QuickBooks to a user with the help of the following steps:
Step 1: Press Company.
Step 2: Press Set Up users and passwords.
Step 3: Choose Set up Users.
Step 4: From present users, press Edit user.
Step 5: Press Next to check every user's access roles and choose Selected Areas of QuickBooks.
Step 6: Press next and you will get to see that in every area there is Full Access, No Access, and Selective Access radio button is there.