Misguidedly, we usually don't think of reading as a productive and effective activity. To start and grow organically, flourishing your business irrespective of small scale or large scale, you need to make books a regular part of your routine. If you really want to set your heart on joining the list of affluent and wealthy entrepreneurs, reading is an indispensable skill.
Save Time, Reduce Errors, and Improve Accuracy
Dancing Numbers helps small businesses, entrepreneurs, and CPAs to do smart transferring of data to and from QuickBooks Desktop. Utilize import, export, and delete services of Dancing Numbers software.
Books guide us into new and different ways of thinking, help us nudge through the difficult times, and inspire us to become successful and well-to-do entrepreneurs.
We know that finding the right book to read can be an uphill task. But do not worry, What are we for?
"Books allowed me to see a world beyond the front porch of my grandmother's shotgun house…[and] the power to see possibilities beyond what was allowed at the time." – Oprah Winfrey
In order to make your life a little easy, below are the 10 of the finest business books that should be on every entrepreneur's reading list:
1. The Greatest Salesman In The World – Og Mandino
The Greatest Salesman in the World is a book, written by Og Mandino, that caters as a mentor to a theory of salesmanship and victory, narrating the story of Hafid, an impecunious camel boy who accomplishes a life of abundance. Basically, this book is about an influential story highlighting the significance of strict determination and having true belief in yourself. Not only this but the author also underscores the importance of having good habits, carrying love in your heart, and showing entire and utter gratitude toward the activities you have against longing for the things you don't. The Greatest Salesman in the World is all about a series of theories, philosophies, and fundamental truths. Moreover, these principles are explained in such a way that they are easily comprehended and able to be implemented into day-to-day life. With a simple usage of a story of a boy with the most unlikely of conditions and circumstances to elucidate the significance and effect of nine simple concepts.
---
2. Rework – Jason Fried & David Heinemeier Hansson
Rework is just not like any other business book. It basically presents you with a smarter and better perspective towards how to flourish in business. This is one of the best books about entrepreneurship. This book leads you to the way. You'll acquire knowledge about how you can be more productive and can thrive in business. It is filled with brilliant ideas that will inspire and induce you. It is a short and straightforward book with teensy-weensy chapters. The book includes life-learning business lessons for businessmen from every nook and corner of life and for the entrepreneurs who are currently dealing with self-distrust for taking maybe the most crucial decision in their lives.
---
3. The 4-Hour Workweek – Timothy Ferriss
Do you feel buried or overwhelmed by the work you do? Timothy Ferriss' extremely admired book, which has been on New York Times' Best Sellers list for more than four years, might help you. The author describes "lifestyle design" hacks and reframes to assist you to eliminate more than half a percent of your work, can make a large amount of money, and can live your dream life. Not only this but the book also explains the story, philosophy, and different course of actions of Timothy Ferriss, serial job-quitter and self-declared pleasure-seeker. It reveals how he got out of the business and embarked on a life of travel and self-development whilst still gaining massive profits. In the book, he talks about the methods and procedures that allowed him to acquire all of this.
---
4. The Magic of Thinking Big – David J. Schwartz
The Magic of Thinking Big provides you with fulfilling life lessons and not void promises. This book is specifically designed to get the most out of your day-to-day life. Be it your job, your marriage, family life, or even your community. As per his book, you don't have to be sophisticated, intellectual, or have an inborn quality to accomplish huge goals or achieve satisfaction–but you do learn to master the kind of thinking and behaving in ways that will get you there. A book that incites you to self-reflect and each chapter incorporates multiple tools, techniques, and behaviors to know inside out about your mind and behaviors.
---
5. Choose Yourself – James Altucher
If someone is starting their journey as an entrepreneur, this book is something one cannot avoid reading for the reason it actually nudges one to look within or introspect at the state and quality of their life, and then to choose what's best for them. This book incorporates numerous case studies, interviews, and illustrations – including the writer, investor, and entrepreneur James Altucher's own heart-rending and motivating story – Choose Yourself sheds light on one's personal journey to create a vibrant, new world out of the fragments of the old.
---
6. The Essays of Warren Buffett, by Warren Buffett
This book is written by one of modern history's most accomplished investors, Warren Buffett. It is all about Buffett's take on every single thing. For instance from simple business principles to reconciling your interests with those of your investors. In this one entire book, you can find the invaluable lessons of business and investment wisdom, designed into a wonderful narrative on the chief topics correlated with both managers and investors. These never-changing lessons are even more crucial in the current environment.
---
7. The Secret – Rhonda Byrne
The Secret is a life-changing book. This book includes sagacity from humans be it modern-day teachers – male and female who have utilized it to accomplish health, wealth, and contentment. By using the mantra of The Secret or basically giving the theoretical knowledge a practical usage, they bring to the limelight life-changing stories of eradicating the disease from the root, gaining an insane amount of wealth, conquering various hurdles, and attaining what many would consider as impossible. This book talks about the Law of Attraction. The law of attraction actually means that positive thinking generates positive and efficacious results into an individual's life, while negative thinking generates negative and ineffective results. It is based on the philosophy that thoughts are a type of energy and that positive energy attracts accomplishment in all areas of life, incorporating health, finances, and relationships.
---
8. 7 Habits for Highly Effective People – Stephen Corey
Stephen Covey swapped the world of self-reformation entirely when he wrote his book The 7 Habits of Highly Effective People. This book within no time became an international bestseller and a comprehensive guide for anyone who wanted to work on themselves. From top-notch businessmen to students, Covey's book is a must-read. This book talks about the principle-centered outlook for resolving personal and professional difficulties. With strong and profound insights and perceptive anecdotes, Covey guides a step-by-step journey for living with fairness, uprightness, morality, and human dignity – a theory that provides us the security to adapt to change and the knowledge and strength to take advantage of the opportunities that change generates.
---
9. How to Win Friends and Influence People, by Dale Carnegie
More than 15 million copies have been sold of this ultimate classic book How to Win Friends and Influence People. It is Dale Carnegie's first book and is a classic bestseller, filled with hard facts and guidance that has basically uplifted x number of well-renowned people the stairs of accomplishment in their business and personal lives. To grow in business, you need to master the skill of dealing with people. In this book, the author talks about the wrong idea of criticizing people. We can not make actual changes by picking holes in them because that way it only leads to resentment. It's very crucial to keep in mind that when conversing with people, we're dealing not with humans of logic, but with humans of emotion, who are encouraged by pride and ego.
---
10. Think and Grow Rich – Napoleon Hill
This book brings to light the facts about why certain people gain massive and giant fortunes while others fail to stretch a dollar. Since this book was published, it has always been an inspiring book for people who want to get wealthy and successful. Over and above it also points about things like the strength of thoughts, aspirations, belief, autosuggestion, expertise, planning, organizing, all of which must be understood in order to receive what is desired.
---
So this was our attempt to introduce you to 10 of the must-read books for entrepreneurs and business owners. You can find inspiration, motivation, and pragmatic guidance in these well-known books.
Accounting Professionals, CPA, Enterprises, Owners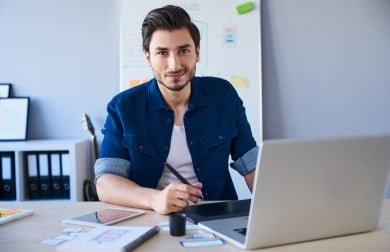 Looking for a professional expert to get the right assistance for your problems? Here, we have a team of professional and experienced team members to fix your technical, functional, data transfer, installation, update, upgrade, or data migrations errors. We are here at Dancing Numbers available to assist you with all your queries. To fix these queries you can get in touch with us via a toll-free number
+1-800-596-0806 or chat with experts.
---