The classes in QuickBooks help users to filter the data and get specific results. For this, classes are important attributes that must be present in the data entered in QuickBooks. Import classes into QuickBooks Online using Dancing Numbers. This helps you to import classes in bulk so that you can save time and get them to transfer easily without any issues.
Save Time, Reduce Errors, and Improve Accuracy
Dancing Numbers helps small businesses, entrepreneurs, and CPAs to do smart transferring of data to and from QuickBooks Online. Utilize import, export, and delete services of Dancing Numbers software.
If you have any files of classes and want to import them then here, you get to know the process of importing and the prerequisites that are required to import all the data.
Things Required Before Starting the Classes Import Process
Connect QuickBooks Online to Dancing Numbers Online via QuickBooks AppStore. Just click on "Get App Now" to start using the Dancing Numbers Online application program. You can also start the 7 Days Free Trial if you are not subscribed for Dancing Numbers Online yet.
Steps to Import Classes into QuickBooks Online using Dancing Numbers Online
To import classes into the QuickBooks Online account, you have to follow the process that is mentioned below in detail. Follow it and perform bulk import class data without wasting time, save money, no duplicate data, and without facing any issues.
Before proceeding to the import's first step you have to sign in to Dancing Numbers Online with QuickBooks Online by clicking on Sign in with Intuit. After that click on the Import process and start following the below steps:
Upload: To start the import process, click on the option Lists radio button then from the Other List heading, click on the Class option to move further. After this, click on the Browse option to open the file of the class list you want to import. Hit on the Open button. If there are multiple sheets then you have to choose the sheet named classes and click next to proceed further.
Map: Now you have to map the fields as per the QuickBooks Online data file format. You have to fill the fields and then save the map settings for future importing. You can also click on the Auto match option to match the fields. Still, if some fields are empty then fill them out.
Import: You can review the data that you are going to import from the selected file. After reviewing it you have to click on the Import button to start the import process.
When the import is done it shows you that "You have successfully imported class records in QuickBooks". If there are any issues then it shows issues written in red color so that you can fix them. If not then click on done and you are all set. This way importing classes into QuickBooks Online using Dancing Numbers Online is an easy and time-saving process.
Import classes Fields in Dancing Numbers Online
| | | |
| --- | --- | --- |
| Field Name | Format | Description |
| Name | Str 100 | Mention the class name in this field. |
| Parent Ref | Str | The parent of the class can be multiple levels |
| Full Qualified Name | Str | Provide the full name of the class that includes parents i.e. West Coast: California: Mountain View |
| Active | Bool | Check that the class is enabled in your QuickBooks or not that mentions the values false or true. |
| Sub Class | Bool | Mention that the class is a subclass by mentioning the value true or false. |
When you are done with the import classes into QuickBooks Online using Dancing Numbers Online then check all the data and make sure that you have imported your bulk data into the QuickBooks account. If you are facing any glitches while processing the software then connect with the Dancing Numbers helpdesk team. The team is here to help you 365 days a year. You can get in touch with professionals via email at support@dancingnumbers.com or do a live chat with them.
Accounting Professionals, CPA, Enterprises, Owners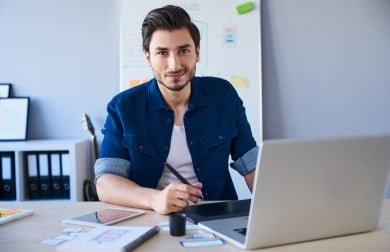 Looking for a professional expert to get the right assistance for your problems? Here, we have a team of professional and experienced team members to fix your technical, functional, data transfer, installation, update, upgrade, or data migrations errors. We are here at Dancing Numbers available to assist you with all your queries. To fix these queries you can get in touch with us via a toll-free number
+1-800-596-0806 or chat with experts.
---
---
Frequently Asked Questions (Faqs)
Can Anyone use the Dancing Numbers Online Software?
The users who are using QuickBooks Online can use Dancing Numbers Online by using login credentials. The users who are using QuickBooks Desktop can use Dancing Numbers Desktop to import, export, or delete data to and from the QuickBooks account.
Which File Formats are Supported by Dancing Numbers Online to Import Classes into QuickBooks Online using Dancing Numbers Online?
The file formats that are supported by Dancing Numbers Online are .xls, .txt, and .xlsx files. If you have files in any other format then change the format and then do import them easily.
What if I didn't Import Classes into QuickBooks Online using Dancing Numbers Online?
The classes are important as it represents the product lines and store departments of the company. You can use classes to filter data whenever required if you have added classes to your QuickBooks account.
How to use Classes in QuickBooks after Importing Classes into QuickBooks Online using Dancing Numbers Online?
After importing turn on the feature of classes into your QuickBooks account. After that, you can assign the classes to the transactions so that you can get the filtered data on the basis of classes.
Why use the Class for Tracking that Influence You to Import Classes into QuickBooks Online using Dancing Numbers Online?
The class tracking uses to track the following things such as:
A. Separate properties
B. Account balances by department
C. Business office or location
D. Any other breakdown related to your business.