Import locations/departments are beneficial as both are used for profit and loss and balance sheet reports. The user can easily maintain these reports by tracking the locations or checking the departments mentioned. So it is required to transfer all the data into your account for accurate reports by year-end. So import locations/departments into QuickBooks online using Dancing Numbers Online whether it is in text form or in a spreadsheet form. All this can be done automatically in one go after implementing a few steps. The whole procedure is mentioned below.
Save Time, Reduce Errors, and Improve Accuracy
Dancing Numbers helps small businesses, entrepreneurs, and CPAs to do smart transferring of data to and from QuickBooks Online. Utilize import, export, and delete services of Dancing Numbers software.
What are the Pre-requirements that Users have to Fulfill to Start the Import Process?
Connect QuickBooks Online to Dancing Numbers Online via QuickBooks AppStore. Just click on "Get App Now" to start using the Dancing Numbers Online application program. You can also start the 7 Days Free Trial if you are not subscribed for Dancing Numbers Online yet.
Steps to Import the Locations/Departments list into QuickBooks Online using Dancing Numbers Online?
The steps to implement the import process using Dancing Numbers Online are as follows:-
Upload: First, log in to Dancing Numbers Online using the credentials of QuickBooks Online. Then click on upload to browse and upload the location /department file that has all the data you want to import.
Mapping: After uploading the file, maps the fields according to your QuickBooks Online file format. This helps you to import the locations /departments data easily.
Import: Now, you have to review all the data that you want to import and when everything is ok then click on the Import button and your process started. All your data import into your QuickBooks Online account easily and accurately.
Dancing Numbers Online Locations/Departments Fields
| | | |
| --- | --- | --- |
| Field Name | Format | Description |
| Name | Characters | You have to provide the location / department name. |
| Parent Location | Characters | In this field, mention the parent name of location / department. |
For any query or further information, connect with the Dancing Numbers Online professional team through live chat or email at support@dancingnumbers.com to get the problem resolved. The team members are here to help you 365 days a year.
Accounting Professionals, CPA, Enterprises, Owners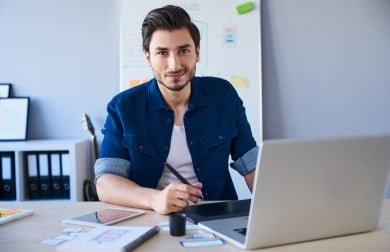 Looking for a professional expert to get the right assistance for your problems? Here, we have a team of professional and experienced team members to fix your technical, functional, data transfer, installation, update, upgrade, or data migrations errors. We are here at Dancing Numbers available to assist you with all your queries. To fix these queries you can get in touch with us via a toll-free number
+1-800-596-0806 or chat with experts.
---
Frequently Asked Questions (Faqs)
Is it important to Import Locations/Departments into QuickBooks Online using Dancing Numbers Online?
Yes, it helps users to track the things with the help of locations / departments if specified.
Is this import Process Manual or Automatic and How much Time does it Take?
It is an automatic process before that you have to upload, map and review the data to import. Then the automatic import process started. The processing time depends on the number or size of data you are importing into a QuickBooks Online account using Dancing Numbers.
What if I got the Issues or Errors while Importing Locations/Departments into QuickBooks Online using Dancing Numbers Online?
If any issues are in the data then you can see them while reviewing the data just before the importing process. If still, issues happen then you can see them when you click on the import button. The import process won't start till you resolve all the errors and issues.