Sending direct deposits or payroll data of paychecks is not possible in case you have witnessed the common QuickBooks error 9000. It occurs when QuickBooks fails to connect with its server due to some reason.
Save Time, Reduce Errors, and Improve Accuracy
Dancing Numbers helps small businesses, entrepreneurs, and CPAs to do smart transferring of data to and from QuickBooks Desktop. Utilize import, export, and delete services of Dancing Numbers software.
QuickBooks has several reasons behind the occurrence of this error, like internet connectivity problems. Hence, fixing up such issues will remove this error from the application automatically. In today's article, we will pay special emphasis on what is QuickBooks error 9000, its causes, symptoms, and solutions to fix this issue once and for all.
What is the QuickBooks Desktop Error 9000?
This issue arises when a user tries to shift payroll data. When any QuickBooks user tries to transfer the particular paychecks for direct deposit, the QuickBooks error code 9000 occurs. Any QuickBooks can fix this problem. All they require is a comprehensive understanding of error 9000 in QuickBooks Desktop prior to beginning your troubleshooting.
What Causes QuickBooks Payroll Connection Server Error 9000?
Here is the list of the reasons that trigger QuickBooks Payroll Connection Server Error 9000:
The time and date on your system are not precise.
The security of Internet browser's is over.
The Internet is experiencing a network time-out issue.
Your internet connection is not responding in the right manner.
QuickBooks is being used by you in multi-user mode.
The firewall of your system is blocking the QuickBooks Desktop application.
What are the Symptoms of QuickBooks Payroll Connection Server Error 9000?
Before you try to troubleshoot this issue, you must first determine the symptoms properly. Here is the list of the specific symptoms that users can locate to recognize QuickBooks error 9000:
This issue impacts your system. Your device may stop or may freeze.
Your application and device are working very slowly and sluggishly.
After the occurrence of this error, the active window crashes.
The software stops working and you get stuck, unable to do anything.
The user must know this detail prior to attempting to fix this issue. Now that you are aware of the symptoms and the reason for the technical problem, you can try to fix it with the help of the methods given below in this article.
What are the Prerequisites Before troubleshooting QuickBooks Error 9000?
Here is a list of the prerequisites prior to troubleshooting QuickBooks error 9000:
Ensure and check you have the current QuickBooks Desktop version installed in your system. In case it is not the current version, you need to update QuickBooks immediately.
If you fail to link QuickBooks with internet, it is recommended to reset the router and shifting to hard-wired connection.
Solution Steps to Fix QuickBooks Error 9000: QuickBooks Payroll Connection Server
Here is the list of the solutions to fix this error:
Solution 1: Clean the Domain Name System
When you access internet-related services, cache files are created in your application. Having outdated data in these files can prevent QuickBooks from connecting to the internet properly, resulting in QuickBooks Error Code 9000. Following are the steps you need to follow in order to flush it:-
Click on Start. Now choose All Programs.
Select Accessories. Now click on Run.
In the run box, Enter CMD.
Enter ipconfig/flushdns in the particular Command Prompt.
Now, Click Enter on your particular keyboard.
Solution 2: Make sure the Time and Date on Your System are Accurate
It is quite likely for your system to experience connectivity problems in case the time and date are wrongly set. Fixing the time and date on your system can also fix the QuickBooks Desktop error 9000.
Navigate to the bottom right side of your particular desktop. You will witness Time. Press right-click on it.
From the list, Press on Adjust Time/Date.
A new screen will appear. On the left side of the screen, press on the tab for Date and Time.
Under Change Date and Time, click on Change
Add the right date and time. Now click on Change.
Now you will witness that the date and time on your system have been updated.
Note: Make sure that Set Zone automatically and Set Time automatically are OFF, to enable you to change it.
Solution 3: Rectify Your Firewall and Internet Configuration
The firewall in your computer is accountable for restricting internet access to applications. The QuickBooks Desktop Error 9000 can get triggered in your system if needed configuration for the Internet and Firewall is absent.
There are several things that needs to be taken care of to prevent any kind of hindrance to your internet connection.
Solution 4: Restore the System to a Previous Stage
Try this method if the others haven't worked to fix error 9000 in QuickBooks desktop. We will reset your system to a previous restore point in this section when QuickBooks did not have this payroll issue.
You just have to click the Start button first.
To access the Control Panel, you have to choose the Start menu.
In the search field in the window's upper right corner, enter System Restore.
Select System Restore if prompted. The password is still the same.
After choosing a previous restoration point you have to click click Next.
To complete the process the above mentioned steps should be performed.
Solution 5: Run Disk Cleanup Tool to Remove Junk and Temporary Memory Files
You may receive an Error 9000 in QuickBooks because your system contains damaged or old files. To remove unnecessary files from your system, you need to run a disk cleanup:-
First, you need to click the Start button. Now enter Command in the search box.
Click Ctrl + Shift keys. Now click Enter button.
Click Yes available in the permission dialog box.
Enter Cleanmgr in the particular black box that has a blinking cursor.
The disk cleanup will start. You need to select drives one after another. It will begin cleaning unnecessary files.
Solution 6: Revocation of Publisher Certification
Security certificates that are invalid often trigger QuickBooks error code 9000. It is crucial, that you clean all the files that are unwanted to check the revocation of Publisher certification.
Run the Internet Explorer. Now, on the Tool menu, click the Internet options.
Now click on the Advanced tab
Navigate to the Security option. Now you clear the box, Check for Publisher Certificate Revocation.
Click on OK.
Now restart your computer and attempt to run the payroll once more.
Solution 7: Update QuickBooks Desktop
One of the reasons for QuickBooks error code 9000 is an outdated application.
First, You need to shut down all the company files together with the QuickBooks application.
Now navigate to the Start menu. Now look for QuickBooks.
Press right-click on the particular application and choose Run as Administrator.
Now click on the Help menu available in the No Company open screen. Select Update QuickBooks Desktop.
Navigate to the Options tab. Now select Mark All. Now choose Save.
Press on the Update Now tab. Now tickmark the checkbox for Reset Update.
Press Get Updates.
Now you need to wait till the updates are complete and get downloaded. Now you need to get back to your application.
Press Yes when the particular prompt-Install Updates comes up.
Restart your system once the installation is complete.
We hope that after reading this article, you are aware of what the error is all about, its causes, symptoms, and solutions. You need to try one solution after another till the issue is resolved.
Our experts are adept in deal with such kind of technical issues. In case you need our professional guidance to deal with this error you can connect with Dancing Numbers team via LIVE CHAT.
Accounting Professionals, CPA, Enterprises, Owners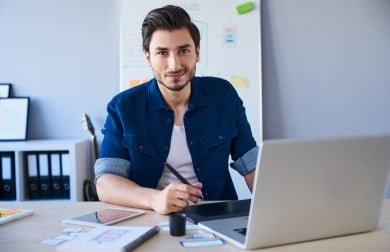 Looking for a professional expert to get the right assistance for your problems? Here, we have a team of professional and experienced team members to fix your technical, functional, data transfer, installation, update, upgrade, or data migrations errors. We are here at Dancing Numbers available to assist you with all your queries. To fix these queries you can get in touch with us via a toll-free number
+1-800-596-0806 or chat with experts.
---