Do you want to get into the daycare business and need help of QuickBooks for it? Have you got into a daycare business but unaware how to run that particular business?
Save Time, Reduce Errors, and Improve Accuracy
Dancing Numbers helps small businesses, entrepreneurs, and CPAs to do smart transferring of data to and from QuickBooks Desktop. Utilize import, export, and delete services of Dancing Numbers software.
Running a daycare business is not an easy task. Often, people know what they are doing, however, they need assistance in monitoring the numbers along with finer details. All in all, setting up QuickBooks for daycare accounting can make your life easy and help your business run smoothly.
When you are talking about daycare accounting software like QuickBooks, you must think about how it can meet your specific business needs.
Why Setting up QuickBooks for Daycare business is important?
Setting up QuickBooks for Daycare Business helps solves a number of problems as given below:
1. Payroll
Payroll is mostly standardized across different businesses. However, it is important to remember that you can get big fines if you do not meet the deadlines or get it wrong. In contrast to income taxes, payroll taxes have payment and reporting deadlines the whole year. Hence, it is not something that a QuickBooks user will be able to pull off before April
Payroll comprises of a number of functions like:
Monitoring the Hours that includes Sick Time and Vacation Time.
Filing the W-2s at the Completion of the Year.
Paying the Employees.
Placing and then Reporting the Employment Taxes to the concerned IRS.
2. Accounts Payable and Expenses
QuickBooks for daycare accounting business can help users to monitor the expenses along with the bills, save receipts, etc. that you must pay so you have all that you require to claim the particular deduction at tax time.
3. Income from Service Fee
Regardless if your bill is daily, hourly, or monthly, you need to monitor it all. Just utilizing the bank deposits may get the taxes done for you in the systematic order. However, with QuickBooks accounting software, it is possible to professionalize your particular business operation with the help of the following characteristics:
Build Catalogued Invoices for the Parents.
Utilize Automated Payments to make things Convenient for Everyone.
Acknowledge Credit Card and Electronic ACH Payments.
Hassle-free Preparation of Receipts that Parents require to Claim the Tax Credits.
How to Set up QuickBooks for Daycare Businesses?
With the help of QuickBooks, it is possible for users to monitor expenses, income, vendors, customers and other factors of a business. When QuickBooks is set up for your particular daycare business, you can choose an option that associates very closely with the service-based sector, align additional accounts suggested by accountants and utilize the Customer Type feature to monitor various types of customers for your given business.
Here are the Steps to Set up QuickBooks for Daycare Businesses:
Step 1: Press the File menu and then Choose New Company.
Step 2: Choose the Button that says Detailed Start. This will help to Start the Interview.
Step 3: Enter the Name of the Company in the given Company Name Field.
Step 4: Enter General Service-based Business in the given Field.
Step 5: Choose Your Tax Filing Status from the Drop-down List Company Type. Enter Your Tax ID number, and then Press Continue.
Step 6: Enter the Information of Your Company in the Given Fields. Press Create Company File and Choose Start Working.
Step 7: Also, Enter Your Phone, Company Street Address, Website, and Email Address.
Build More Accounts
Step 1: Choose the Lists menu and then Choose Chart of Accounts.
Step 2: Choose the Drop-down menu of Accounts and Choose New.
Step 3: Choose any Account that can Meet Your Business Requirements from the Screen Example Accounts. If, In the Example Accounts Screen, No Accounts are Shows, then Choose the type of Account that you require. Press Continue.
Step 4: Edit the Account Details as required. You may wish to Edit the Account Name, Description, Number, and other Details in the other Fields that are Available.
Step 5: Choose Next to Save and then Add one more Account or Press OK to Save all the Details and then close the Particular Screen.
Build Daycare Customer Type
Step 1: Press the Lists menu and Choose Customer and Vendor Profile and then Press Customer Type.
Step 2: From the Drop-down Menu, Press Customer Type and Choose New.
Step 3: Add the Name of the Customer and then Finish the Fields that are left in the screen New Customer.
Step 4: Enter the Type of Membership Plan that is given in the Customer Type field. In case you have Weekly and Monthly Customers, You should Create one Customer type for those Who Pay you Weekly and then Create Another Customer type Who pay you Monthly. Also, You Should add a Drop-in option in case you Charge Your Fees on Per Day Basis.
Step 5: Press Next and then Enter one more Customer type and Press OK and then Close the Screen.
Build Customers
Step 1: Press Customer Center and Choose New Customer and Job and then Press New Customer.
Step 2: Add the Name and the Balance Details in the related Fields.
Step 3: Press the Additional Info tab and then Choose the type of Customer. Add Additional Details, Price Level, and Terms for Sales Tax.
Step 4: Press Next and then Save Your Particular Changes. Now Add one more Customer. You can also press OK and then close the Particular Add Customer Window.
It is important to keep a track and monitor business finances since it defines the very definition of success and failure. QuickBooks provides small business best bookkeeping services.
We hope that now you can set up QuickBooks for Daycare business. We have provided all the details that you would require to set up QuickBooks for Daycare business. Kindly follow the steps in the sequence provided. However, some of you may face issues completing the steps on their own.
Accounting Professionals, CPA, Enterprises, Owners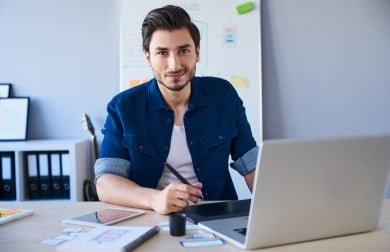 Looking for a professional expert to get the right assistance for your problems? Here, we have a team of professional and experienced team members to fix your technical, functional, data transfer, installation, update, upgrade, or data migrations errors. We are here at Dancing Numbers available to assist you with all your queries. To fix these queries you can get in touch with us via a toll-free number
+1-800-596-0806 or chat with experts.
---
Frequently Asked Questions
How Daycare Business is Impacted due to QuickBooks?
With the help of this accounting software, a daycare business can:

Sync the data between various software programs and bank accounts automatically, Instead of manual entry


Use reports and alerts to solve your queries or provide information


Evading mathematical and data entry problems


Automating of repetitive and monotonous tasks
Why daycare Accounting Problems require Accounting Software Solutions?
Like any other business, daycare business has several accounting problems. Only with the help of daycare management software that has in-built accounting tools can solve your business accounting problems.