In several businesses, the employees get a commission on sales that they have generated via a payroll period. In case your business uses QuickBooks to handle its finances and payroll, you can also add employee commission checks for tracking and payroll purposes. Once a commission check is booked for an employee in the software, it is added automatically to the next pay period of the employee as earnings.
Hence, it is imperative to book a commission check in QuickBooks Payroll. But before you learn to do that, you must know what a commission is in the literal sense.
Save Time, Reduce Errors, and Improve Accuracy
Dancing Numbers helps small businesses, entrepreneurs, and CPAs to do smart transferring of data to and from QuickBooks Desktop. Utilize import, export, and delete services of Dancing Numbers software.
What is a Commission?
In the general sense, a commission is a fee that is usually paid by a business to a salesperson for the services he or she has offered in either simplifying, finishing, or supervising a sale. The commission may depend on a flat fee arrangement or in some cases it is the percentage of the revenue that is generated.
Other types of commission structures depend on the net income or the gross margin issues by a sale. Since they are more complicated to use, these structures are not used so often. Usually, a commission is earned by an outside entity or an employee.
How to Book a Particular Commission Check in your QuickBooks Payroll?
Here is how you book a commission check in QuickBooks Payroll:
Enable Commission
Step 1: Launch QuickBooks and then press Lists from the given menu bar.
Step 2: Choose the Payroll Item list from the given drop-down menu and then press Payroll Item.
Step 3: Press New and then choose Custom Setup.
Step 4: Now, press Next and then press the Type option from the given drop-down list and choose Commission.
Step 5: Enter Commission in the Item Name box and then choose the expense account that you have utilized in order to pay the payroll of the company. Press OK.
Book Commission
Step 1: Press Lists from the given menu bar and then choose Employees from the provided drop-down menu.
Step 2: Go down in the employee list and press double-click on the particular name of the employee who is getting the commission check.
Step 3: Press the Change Tabs in the drop-down box and then choose Payroll and Compensation Info in the given list.
Step 4: Press on an empty space in the box that is available in Item Name in the Earnings section of the screen and choose Commission from the given drop-down list.
Step 5: Add the amount of the commission in the box named Hourly/Annual Rate and then press OK. The employee is booked for a particular commission check in the coming payroll period.
Note: In order to ensure that the steps are incorporated in the right manner, it is imperative to learn about setting up Payroll in QuickBooks.
Here is how you set up Payroll in QuickBooks:
Step 1: Press Employees.
Step 2: Press Setup Payroll.
Step 3: Press Turn on Payroll Now.
Step 4: Press Get Started with Payroll.
Step 5: Add all the information concerning your business and company contact details too.
Step 6: Press Continue.
Step 7: QuickBooks would want to know if you have paid employees via QuickBooks Online Payroll. In case you have, then you need to choose the option, Yes, I already paid.
Step 8: In case you are utilizing QuickBooks from the scratch, you will choose, No I am a new employer.
Step 9: QuickBooks will now enquire if you have completed TD1 forms. Press Yes if you have completed the TD1 forms.
Step 10: Now you need to add the First and Last name of the employee.
Step 11: Provide the Provincial Tax amount.
Step 12: Click Done.
Hope that this article has cleared all your doubts concerning how to book commission checks in QuickBooks Payroll.
The steps mentioned above have all the important information you need to solve this issue. Still, if at some point you fail to book a commission check in QuickBooks Payroll or get stuck in any of the steps mentioned above, you can get in touch with our Dancing Numbers experts.
Accounting Professionals, CPA, Enterprises, Owners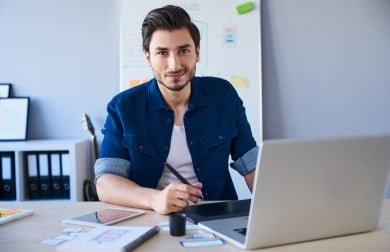 Looking for a professional expert to get the right assistance for your problems? Here, we have a team of professional and experienced team members to fix your technical, functional, data transfer, installation, update, upgrade, or data migrations errors. We are here at Dancing Numbers available to assist you with all your queries. To fix these queries you can get in touch with us via a toll-free number
+1-800-596-0806 or chat with experts.
---
How do You View Reports that Display Commission Items?
Here are the steps to view reports displaying commission items:
Step 1: From the given menu on top, press Reports. Now click Custom Transaction Detail Report.
Step 2: Press on Customize Report in the upper corner on the left side.
Step 3: On the given Display tab, see the Name and Source Name.
Step 4: On the given Filter tab, in the select filter, fix the Transaction Type to Paychecks.
Step 5: Fix the payroll item to the particular Commission Item used on paychecks.
Step 6: Press OK.
What is the Purpose of a Commission Tracker?
A commission tracker is a kind of tool that is used to monitor sales commission amounts. With a commission tracker, it is possible to stay updated with the commission that is being earned by a particular sales representative. Be it a spreadsheet or via the use of a commission monitoring software.
The most known way of monitoring commission is using spreadsheets like Google Sheets or Excel Sheets. Even though Excel offers flexibility while monitoring commission, the process can be monotonous, and time-consuming, and allows room for different errors.
Only with commission tracking software can you use spreadsheets to their maximum potential.