For any business, products and services are the most important part. It is one of the core things on which business is dependent. Now, when as a small business owner, you are using accounting software, you would definitely want to import the product and services in your accounting software. So, in this article, we will discuss the steps for Import products and services for your business or company in QuickBooks Online.
Save Time, Reduce Errors, and Improve Accuracy
Dancing Numbers helps small businesses, entrepreneurs, and CPAs to do smart transferring of data to and from QuickBooks Online. Utilize import, export, and delete services of Dancing Numbers software.
Steps to Import Product and Services into QuickBooks Online
It is better to detail your products and services in an excel sheet or google sheet and then import it in QuickBooks. You can follow below process steps below to import the product and services spreadsheet.
Step 1. As it goes, first of all, format your spreadsheet comprising of products and services for which you need to click on Settings > Import data > and download the sample file. Now ensure that you have 100 characters limits for products and services with no special character. Enter Quantity as of date and income and expense account.
Step 2. Now in this step, import your product and services, by following the below process:
Click on Settings > Import data > select product and service, click on the browse, open, and then next.
Now map your information, ensure the field of your spreadsheet matches with the QuickBooks and click on next.
Overwrite all the values for each product and services with the same name, check and ensure everything is correct and click on import.
If you use sub-categories of the products as well, ensure that you are formatting your file in such a way that your list imports correctly.
Accounting Professionals, CPA, Enterprises, Owners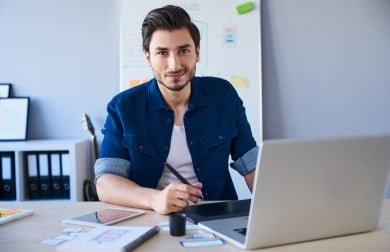 Looking for a professional expert to get the right assistance for your problems? Here, we have a team of professional and experienced team members to fix your technical, functional, data transfer, installation, update, upgrade, or data migrations errors. We are here at Dancing Numbers available to assist you with all your queries. To fix these queries you can get in touch with us via a toll-free number
+1-800-596-0806 or chat with experts.
---
Frequently Asked Questions (Faqs)
How can I Import Inventory in QuickBooks Online?
Click on Import data under tools, from the list select product and services, and click on browse button to select your file.
What are the Process Steps to Import Invoices and Bills in QuickBooks?
You need to sign in your company files in QuickBooks as an admin, click on the file menu and switch to single-user mode, then click on File and then Utilities. After that click on import and select IIF files, click open, and then OK.
What is the Process of Importing a Custom Invoice Template in QuickBooks?
Click on settings (gear icon), choose custom form styles under your company. Now select new style drop-down and choose Import style and click on the form type, click on save and upload file field, choose your Docx template and click on Next.
How can I Customize the Invoice form in QuickBooks?
Click on created invoices on the Home page under the customers section, now click customize in Create Invoice toolbar, click customize data layout and make a copy, now choose any field like header, columns, or footer to access the form to make desired changes.
Now click on Basic customization > choose the company information > click Manage template > type a name for the custom report in Manage template window > click Ok.