In QuickBooks, upload transactions are of the less time-consuming processing. It makes whole processing in automated mode. In any case, if you want to get earlier transactions from your bank or if you find that your bank doesn't have any connection then you can upload transactions manually as well. In this article, you will find all alternatives to upload transactions.
Save Time, Reduce Errors, and Improve Accuracy
Dancing Numbers helps small businesses, entrepreneurs, and CPAs to do smart transferring of data to and from QuickBooks Online. Utilize import, export, and delete services of Dancing Numbers software.
Learn to Manually Upload Transactions into QuickBooks Online
Here learn the steps to manually upload Transactions into QuickBooks.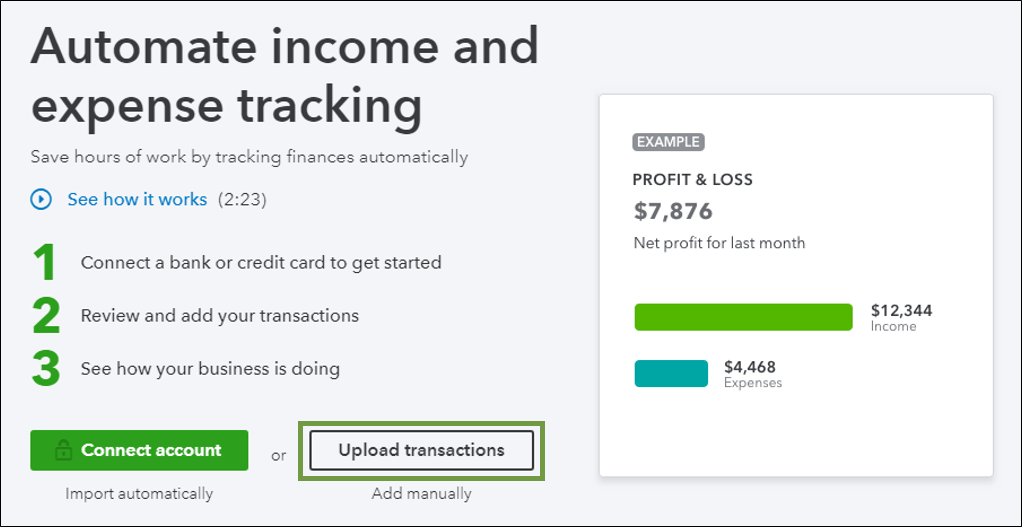 Step 1: Make Sure About the Date Range
QuickBooks users must be sure that the transactions don't import, you already recorded it. You just have to take the date for earlier transactions in the account. It prevents you from all duplicity issues.
To go through with the first step, click on the "Accounting Menu"
All preferences will appear on your screen, then choose "Chart of Accounts"
Locate and mark on the "Bank or Credit card account" that you want to be upload transactions into
Next click choose the "Account History option"
Go to the bottom of the List and then type the "Date of all of the earlier transactions" Earlier transactions usually find in the "Opening Balance"
Step 2: The Second Step is to Lead to Download the Transactions from Your any Financial Institution/Bank
The second step signifies that sign-in into bank or credit card's webpage
Go forward with on-screen instructions. It will help you to download transactions to your devices. Some financial institutions term its "WebConnect" Each bank or financial institution has its own way and steps.
Check and verify the date range for the downloaded transactions is at least just one day before your earlier transaction
Now, download your all marked transactions and saves the file where you want to save.
Step 3: Check and Review the File Size and Format
Every bank has its own functions and provides you many choices for how to download the transactions, you can select any one of them as per your accordingly. In that way, you can upload the file into the QuickBooks.
Make sure about the Comma-separated values (CSV) or QuickBooks version. Your current version files from banks should already be formatted. In any case, that your file is not in formatted, you can easily format with some new additions and upload it. If you find your file size is too big, then shorten the size of the data range. Then you get access to download all marked transactions in formatted size batches.
Step 4: After the above Step, You are all Set to Start the Uploading Process.
For accounts that are not connected with online banking
On your QuickBooks window, click on the "Banking Menu"
Then choose "Transaction menu" and click on the select "Upload transaction" button
For accounts, those are connected with online banking
In the QuickBooks window, click on the "Banking or Transaction menu"
Hit your next click on the "Banking tab"
From the drop-down menu, chose the specified option for the account that you want to upload transactions onto
Pick the option "Update" and file uploading
Step 5: This Step is Going to be the Uploaded File into QuickBooks
Browse the file that you just downloaded from the bank
Proceed further with NEXT click
Open the QuickBooks account and choose the "Account" that you want to upload the transactions
Then click on NEXT
Agree with on-screen instructions and proceed further to match the columns on file with the banking fields in QuickBooks
Click on NEXT, make sure and enter your next click on the "Let's go"
QuickBooks will approach to add all transactions to your selected account
Step 6: Classify the Transactions
In this step, you have to match and categorize all uploaded transactions. They are giving you fully response in your accounts until you view them.
Step 7: At last, You just have to Reconcile the Transactions
Now, it's time to reconcile them. This step ensures that books are accurate or not. It also helps you to check there isn't any duplicate transaction.
In case, you need any new changes like "Edit your opening balance" while the transactions you were uploaded are earlier than the opening balance. It's just the same as you include all transactions as a part of the opening balance total. You must have reconciled all the transactions to get sure that QuickBooks won't able to count them twice.
The above information makes all possible ways to upload transactions to QuickBooks along with all necessary information regarding bank functioning. I hope this article will help you to figure out this issue within a while.
Accounting Professionals, CPA, Enterprises, Owners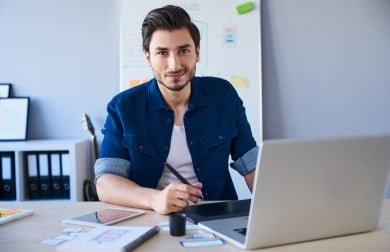 Looking for a professional expert to get the right assistance for your problems? Here, we have a team of professional and experienced team members to fix your technical, functional, data transfer, installation, update, upgrade, or data migrations errors. We are here at Dancing Numbers available to assist you with all your queries. To fix these queries you can get in touch with us via a toll-free number
+1-800-596-0806 or chat with experts.
---
Go through with Video Tutorial