Whenever you have to choose an accounting solution then QuickBooks is the obvious choice for the majority of small business owners. With over two million users worldwide, It is the industry standard for the accounting software.
Finding a method of accepting payments that is not only varied enough to fit the needs of your company and more importantly to your customers but also adaptable enough to integrate with your accounting solution then it is little bit more challenging. So, In such case PaySimple can help with that.
Save Time, Reduce Errors, and Improve Accuracy
Dancing Numbers helps small businesses, entrepreneurs, and CPAs to do smart transferring of data to and from QuickBooks Desktop. Utilize import, export, and delete services of Dancing Numbers software.
It becomes necessary to use double-entry when your accounting system and payment solution are not linked. You will have to batch upload every payment detail into your accounting software if the two systems aren't integrated. Double-entry accounting is unfortunately a manual procedure that many business owners are familiar with, along with the problems that can result from it.
Any time you have to share your books with another organization or during tax season, these problems can be disastrous. The costs associated with double-entry errors grow not only for your company but also for any accountant you may have hired to prepare your taxes. Internal expenditures have also increased as a result of this laborious approach. You are paying employees to conduct non-revenue-generating work if your company manually uploads payments to your accounting software. In order to correct faults brought on by the manual method, you can also be paying workers more for longer hours of work. These scenarios raise your internal costs and wear out your personnel since they prevent them from working on their top goals.
Paysimple works as a payment gateway software in such situation which make it simple for business owners to provide flexible payment alternatives to clients. You need not to worry about issues like returned checks, bank runs, charge backs and late payments so you can concentrate more on what is important to your company.
This goal can be achieve because of Paysimple integration with QuickBooks. For simplify financial management and put an end to accounting difficulties by enabling your customers to instantly sync their PaySimple payment data into their QuickBooks accounts.
About PaySimple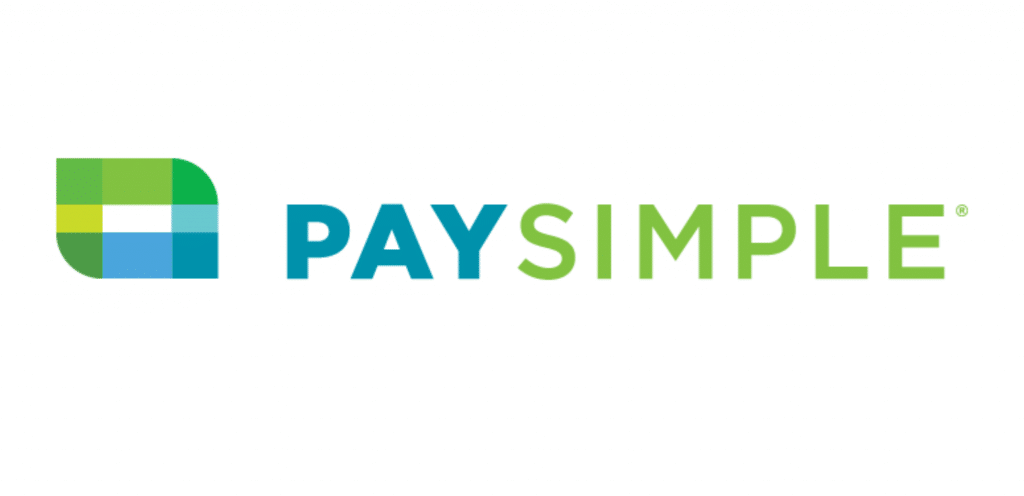 PaySimple is the popular software which is known for its synchronies information about internet payments with QuickBooks internet. There will be no need to enter manually any of the payment transactions due to the combination of PaySimple and QuickBooks online, which will save a tone of time and work. Additionally, because there is no human involvement, the possibility of human error is reduced and accuracy is ensured because the software automatically filters out any incorrect or duplicate inputs.
Since the payment information will sync in real-time with QuickBooks, the business's precise status is always known.
One of the top companies offering payment management solutions is PaySimple. By allowing you to charge, collect and deposit all of your payments automatically, PaySimple streamlines the billing and collection processes. It is available in some of the lowest prices available, secure ASP solution offers recurring billing, electronic check processing, direct debit and credit card processing.
About QuickBooks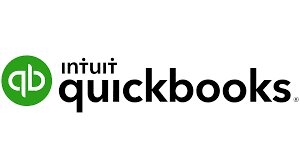 QuickBooks Desktop:
QuickBooks Desktop is one of the most widely used accounting programs for small businesses all over the world. QuickBooks Desktop is a user-friendly, cost-effective program that is ideal for both start-up and growing businesses. The four desktop editions of QuickBooks Desktop that are now available are:
QuickBooks Pro
QuickBooks Premier
QuickBooks Enterprise
QuickBooks Accountant
Although the first three editions offer a wide range of features and capabilities, QuickBooks Accountant is the ideal option for the accountants who wish to work with and manage their clients who currently use QuickBooks Desktop software.
The preference of QuickBooks Desktop among small business owners is justified. It has scalability, a wealth of useful features, is reasonably priced, and has simple system navigation. If you are hesitant because QuickBooks Desktop is a desktop application then there are several hosting companies that will host it for you, providing you access whenever and wherever you need it.
QuickBooks Online
Since it was founded more than 30 years ago, Intuit, the company that created QuickBooks, has virtually held sway over the small business accounting market. They created an online version of QuickBooks in the early 2000s, but it had been fully revamped around five years prior. They continue to improve and add new features to it. This made it possible for third parties to integrate and give retailers access to a more varied ecosystem for their needs as small businesses.
Modern accounting software considerably lessens the discomfort associated with accounting procedures, regardless of whether you handle your own accounts or hire an accountant or bookkeeper. One of the best solutions available is QuickBooks Online. Like PaySimple, QuickBooks Online offers many benefits, including the ability to be used securely and intuitively from any location with business internet connection. It is also incredibly customizable and intelligently records every transaction, allowing you to run in-depth reports on things like profit and loss, taxes, and much more.
Need of PaySimple Integration
To create, roll out, and administer a unique payment experience, PaySimple offers everything. The PaySimple team has SaaS firms covered with tailored solutions created just for them in the areas of marketing resources, sales enablement, customer success, and support.
Unparallel Support of Technical
The absence of support for incorporating a payment option is a major issue. For instance, a lot of companies that offer payment solutions don't give their SaaS customers thorough technical assistance. But PaySimple takes pride in providing 5-star technical support to make things as simple as possible.
Training for the Payments
A SaaS product is customer-facing personnel may have knowledge gaps after adding a payment option, which will make it more challenging for them to resolve customer issues. The customer-facing personnel, however, are trained by PaySimple to be payment experts.
SaaS providers receive a dedicated individual that they can work with on their go to market strategy along with training that includes a payment demonstration, discussions of payments and benefits which is an explanation of the API, strategies for dealing with objections, lead rejection, on boarding and more.
Marketing Support
As part of a SaaS product, PaySimple assists with branding and marketing payments. The team gains knowledge of the SaaS is marketing strategy and communication style in order to create custom emails, blogs, website content, in-product messaging, social media postings and other assets.
Custom go to market plans give SaaS providers everything they need to start and grow a payments program and explain the benefits of integrated payments to their clients. PaySimple puts in a lot of effort to comprehend its partners' businesses, discuss best practices and develop an individual strategy that promotes user acceptance and growth for the SaaS firm.
Profits
A product may lose money if it doesn't include payment integration. When choosing a SaaS provider, businesses of today demand an all-inclusive solution. PaySimple Integrated Payments is a straightforward and low-effort method for integrating payments into a SaaS business along with all the other features users adore.
A payment feature can benefit the end user by making their lives simpler and preventing them from purchasing additional software or applications to manage their business. Most importantly, It has the potential to increase SaaS profitability because every dollar that is processed via the program is subject to a high-margin revenue share.
PaySimple is focused on making the process of integrating a payment system simple because they are aware of the unique hurdles SaaS enterprises must overcome.
Benefits of PaySimple Integration with QuickBooks
Here are a few advantages that you can get from using an integrated payments system for your company:
Better Accuracy:
You can completely remove human error with integrated payments, which means there will be no more calculation errors, double inputs, or lost invoices. A reduction in errors would also entail a reduction in losses, which would increase savings.
Great Saving of Money:
Savings are one of the primary benefits of integrated payments. Tracking, observing, and reporting transactions that fall within your payment settings don't require you to set up several hours each day. Without your involvement, everything happens automatically.
Marketing is Superior:
You can investigate fresh possibilities that might not be apparent without integrated payments. One of your greatest sellers can end up costing you more money than you anticipated, while an occasional customer may end up being your most lucrative customer. You can adjust your marketing plans accordingly by enhancing or expanding them with the aid of this information.
Forecasting is Better:
Without an integrated payment system, each operation including accounting, processing and marketing must be carried out independently. To ascertain where and why your money is being spent, you might need to expend a lot of energy. However, having a dependable and effective integrated payment system will enable you to manage all activities in a single location and gain deeper understanding of your financial situation.
Taxation is Simple:
Finding faded receipts or outdated invoices hidden will no longer be necessary to a well-integrated payments system. As a result, all accounting is automated and reporting is centralized. Additionally, you will have a useful record of each dollar coming into and leaving your company when tax season comes around.
Working of PaySimple with QuickBooks
All it takes to get started is a few simple steps if you want to start saving time, avoiding expensive mistakes and guaranteeing proper accounting and tax reporting.
Log into your PaySimple account by entering your correct user ID and Password that is your credentials.
Now you have to navigate to the App Centre tab in the main navigation which is on the left side of your screen.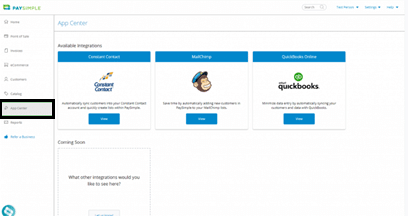 To examine the integration profile you have to select the QuickBooks integration that appears in the App Centre. The Enable Integration button is located in the top right corner of the screen. So, in order to complete setting up the integration and completing system to system authentication, you'll need valid QuickBooks administrator credentials.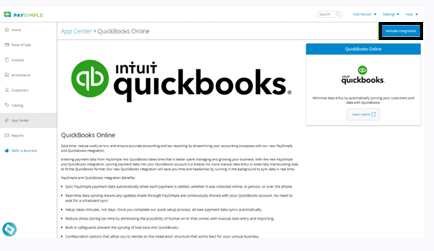 By following your integration setup selection, choose the QuickBooks Online revenue account to which you want payments to be matched and the day on which you want data to begin syncing.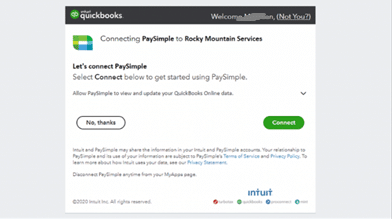 If you have several customers with identical information, PaySimple will ask you to verify that the right consumers are connected between the two systems.
Choose the fields in QuickBooks to which you wish to link your PaySimple data. Field Mapping area of the configuration is what it is named. You can be sure that all of your data is being sent to the appropriate location as a result.
Within two hours, your QuickBooks account should show your payment information. Your payment information will automatically sync in real time.
Mapping of the Transaction
While configuring the app, you may view and update the accounts to which PaySimple transactions will be automatically mapped to QuickBooks online. Usually, these are the default choices, but setup allows for changes.
Integrating of the Past Transaction
You can import previous transactions from PaySimple into QuickBooks by going back up to 18 months. There will be no historical transactions transmitted to QuickBooks by default.
The relevant date range can be selected from the drop-down box to alter this setting. If you don't remember to specify the date at the time of setup, you can still do it manually later.
After the import is finished, QuickBooks should allow you to review the PaySimple transactions.
Three general groups make up these transactions.
Transaction for Sales
Transaction for Expense
Transaction for Bank
Consequently, this is the process by which PaySimple transactions can be added to QuickBooks. Once the setup is finished, the PaySimple transaction will be integrated in real time with QuickBooks. The online payment transactions between PaySimple and QuickBooks can be integrated in this way.
Integration Steps for QuickBooks and PaySimple
The methods to link QuickBooks with PaySimple are listed below, be carefully and follow them sequentially:
Launch QuickBooks and sign in by entering your correct credentials.
Search for the Apps which can be found by going to the Apps Menu on the left of your screen.
In the search box you have to enter PaySimple.
Get the app right away by clicking on Connect with PaySimple option.
Now you have to answer for the security question and then select next button to continue.
To configure the app to your needs you have to follow the onscreen prompts.
The PaySimple transactions and QuickBooks will immediately sync after once you choose to authorize.
We hope that due to this article, you are now able to explain what you understand by Pay Simple and QuickBooks integration. Users are urged to link their Pay Simple and QuickBooks accounts by the information on the page. If you still need assistance, ask one of our IT specialists. Because of them, QuickBooks and Pay Simple will be easier for you to comprehend and use. Our specialists' assistance is always available to you.
Accounting Professionals, CPA, Enterprises, Owners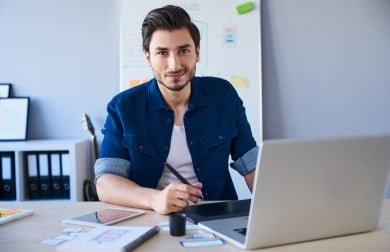 Looking for a professional expert to get the right assistance for your problems? Here, we have a team of professional and experienced team members to fix your technical, functional, data transfer, installation, update, upgrade, or data migrations errors. We are here at Dancing Numbers available to assist you with all your queries. To fix these queries you can get in touch with us via a toll-free number
+1-800-596-0806 or chat with experts.
---
Frequently Asked Questions
What Types of Payments are Integrated with QuickBooks?
Process payments for your invoices and sales by using credit cards, debit cards, PayPal, Venmo, and ACH bank transfers with QuickBooks Payments.
Does PaySimple Integrated with QuickBooks Online?
There will never be a difference between your company activities and your QuickBooks Online data once you have linked your accounts. All of your Pay Simple payment data will immediately sync to your QuickBooks Online account in real time once you have done so. Additionally, you have created controls to prevent the syncing of inaccurate data or duplicate transactions.
Can You Accept Payment through QuickBooks Desktop?
Payment processing is possible from within QuickBooks Desktop if you have QuickBooks Payments. There are several ways to make money. The ability to accept online payments for the invoices you email to clients is available. Customers have two options for paying invoices: ACH bank transfers or credit cards.
What are the Methods of Payment foe QuickBooks Desktop Vendor?
Even if you are paying with something other than a check that is cash, debit or ATM card, Paypal, EFT then you can choose check and then Assign check number. The cheque number field can either be filled up with the form of payment or left empty.
What are the Three for the Payment link be Delivered to a Customer in QuickBooks Online?
Payment options for clients include ACH bank transfers, PayPal, Venmo and credit cards. They simply need to click the email's link. Payments can also be made by phone or via person.