Often QuickBooks accounting software users experience some trouble or errors like, the inability to decrypt a file with a password. Such errors arise only when there is an impairment in the encryption of the highest order. Usually, the impairment is found in fields like social security or credit card numbers, bank accounts, or social insurance.
Save Time, Reduce Errors, and Improve Accuracy
Dancing Numbers helps small businesses, entrepreneurs, and CPAs to do smart transferring of data to and from QuickBooks Desktop. Utilize import, export, and delete services of Dancing Numbers software.
Methods to Troubleshoot QuickBooks Unable to Decrypt File with Password
In order to get a speedy solution or fix for your file decrypting with password error, kindly follow the methods given below:
Method 1: Authenticate that the QuickBooks Admin user is Impaired or not
Step 1: Firstly, You are required to sign in as an Admin user into the company account.
Step 2: Now you must modify the admin password.
Step 3: Open the particular User list.
Step 4: For QuickBooks Premium or Pro users, you must open Company, then search for Setup users along with Passwords and then hit on the Set Up User.
For QuickBooks Enterprise Solution users, Choose the Company menu, select Users and then select Set up Users and Roles.
Step 5: Select the Admin user and then Edit the user.
Step 6: Now edit the Password and create a Provisional Password.
Step 7: Select Next and then choose Finish.
Step 8: QuickBooks software will now encrypt information into your particular file. This is a time-consuming process, hence you need to wait.
Note: In case your particular QuickBooks Desktop crashes when you are attempting to encrypt, then send the file to Data services to delete all crucial information from the particular file.
Exit from the Company file by navigating to the company file. Now search for Close Company and then exit from the particular program.
Step 9: Exit from the particular company file, navigate to the file. Now search for Close Company and then you need to Exit from the program.
Step 10: Now open QuickBooks again, and then sign in as an Admin user in order to complete the encryption process. To make sure whether the re-encryption method was successful or not, search for the QBWin.log file.
Step 11: Open the particular Verify Data Utility.
Step 12: Now look for the entries of the record file, based on time and date post resolving. Here are the entries:
LVL_SEVERE-ERROR-GetMasterKey Failed: The decryption has failed.
LVL_SEVERE-ERROR-GetDataAccessKey Failed: The decryption has failed.
In case any such error does not arise, just edit your password by redoing step 2. However, if you witness any of the errors mentioned above, your file must be sent to Data Services to fix the impairment.
Method 2: Fix Broken Encrypted Fields
Step 1: Open the particular Verify Data Utility.
Step 2: Look for the error prompt in QBWin.log.
Step 3: Now search for QBWin.log and make sure it is the same on your particular Desktop.
Step 4: Now right-click on the particular file option and select Open With and then press on the Notepad.
Step 5: Write all the data regarding the customers that were shown in the record file. Then revise the credit card number of the customers that are impacted.
Step 6: In the particular QuickBooks software application, search for the customers menu and after that select the Customer Centre option.
Step 7: From the particular pull-down list, you need to select All Customers and then try to find the Customer or the Customer Job mentioned in the record file.
Step 8: Double click on it and then search for the Payment Settings option.
Step 9: Give a minimum 16-digit credit card number along with the expiration date and then select OK.
Step 10: Now get back to the Payment Settings button.
Step 11: Run the Verify Data Utility once again.
Step 12: If you do not find any problem, then it states that the issue has been fixed.
Step 13: In case the authentication is not successful, then check again with QBWin.log for the customers that you have not accepted or the problems that have resulted in authentication failure.
Note: QuickBooks unable to decrypt a file with a Password is a difficult problem. It may affect natural business flow and productivity. Hence, in order to avoid any kind of business inconsistency, please make sure that you do not miss any or jump a few of the steps.
We have given detailed step-by-step instructions to fix QuickBooks Unable to decrypt a file with a Password problem. Please go through the steps carefully and do not miss out onany. However, if you are still worried about the technicalities of this issue, it is highly recommended to get in touch with a professional.
If you need the best help related to QuickBooks problems, just get in touch with our highly experienced and knowledgeable professionals who can help you with their skills and expertise. We offer a complete solution within minimum time.
Accounting Professionals, CPA, Enterprises, Owners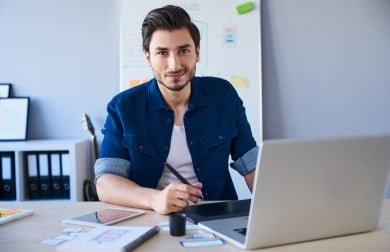 Looking for a professional expert to get the right assistance for your problems? Here, we have a team of professional and experienced team members to fix your technical, functional, data transfer, installation, update, upgrade, or data migrations errors. We are here at Dancing Numbers available to assist you with all your queries. To fix these queries you can get in touch with us via a toll-free number
+1-800-596-0806 or chat with experts.
---
Frequently Asked Questions (Faqs)
What does the QuickBooks Encryption Error Mean?
QuickBooks encrypted error is one of the most complicated problems of this accounting software. It generally appears because of corrupted or damaged files in the encryption of sensitive areas like credit card numbers, social security, bank accounts, etc.
Please note that prior to troubleshooting these errors, you need to update the present version to the new one and come up with a backup file.
Is Data in QuickBooks always Encrypted?
Yes. All the editions of QuickBooks data are usually encrypted with high-security modules. However, the QuickBooks backup accountant copy along with the portable company file is decrypted and encrypted and the password is not even locked.
What are the Possible Reasons for the QuickBooks Encryption Decryption issue?
QuickBooks encryption-decryption error generally arises because of the impairment in decryption in sensitive areas like Credit card numbers, bank accounts, etc.