Do your employers still keep their receipts? Do they send you documents via courier so you can claim expenses? How long does it take you to track, record, and reconcile?
As you digitize everything, receipt scanner apps will help you save time and money. In order to bring you this post with the top receipt scanner apps available on the market, we searched through several products and examined their features.
Save Time, Reduce Errors, and Improve Accuracy
Dancing Numbers helps small businesses, entrepreneurs, and CPAs to do smart transferring of data to and from QuickBooks Desktop. Utilize import, export, and delete services of Dancing Numbers software.
Continue reading this blog as we are going to mention 10 receipt scanners for QuickBooks and from that you can choose which is best for you.
What are Receipt Scanner Apps?
Apps for mobile receipt scanners make it easy to capture images of receipts for use in expense reporting. Using your smartphone, you can scan images of your receipts. Your receipts' relevant data is automatically extracted by the mobile app, which then appropriately categorizes them. Most of the time, your accounting software can add the data directly from the receipt scanning app, eliminating the need for manual entries. There will no longer be manual data entry or bulky paper documents and files. However, you can appreciate having more free time and how simple it is to reconcile.
10 Best Receipt Scanner Apps to Track and Manage Your Receipts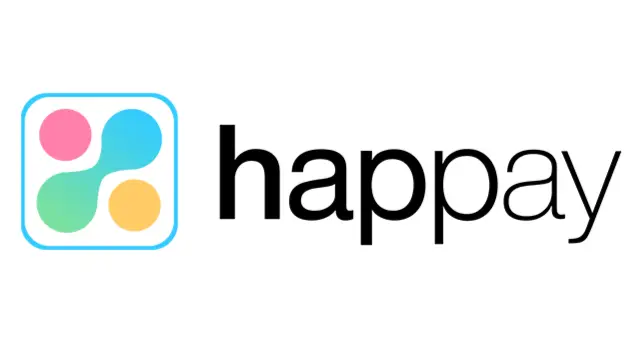 You can record, record, and file costs with the help of the straightforward and effective receipt scanner app provided by Happay. Without using paper receipts or expenditure vouchers, you can do it from anywhere and even on the go.
Pros:
Using OCR technology, the Smart Scan feature captures expense information.
After capturing relevant information such as Invoice number, vendor details, GSTIN, etc the app scans and creates an expense report.
For policy violations SmartAudit feature automatically audits expenses.
Whether it is WhatsApp, SMS, or Gmail, Expenditure captures expenses properly.
Cons:
There is a shortage of global ecosystem partnerships.
Great Feature:
The Smart Audit tool is a big plus. It checks policies automatically and flags violations, possible fraud, and manual errors. As they have more knowledge about duplicate, restricted, false, or inflated claims, it makes finance teams more effective.
Price
You have to contact Happay for pricing.
---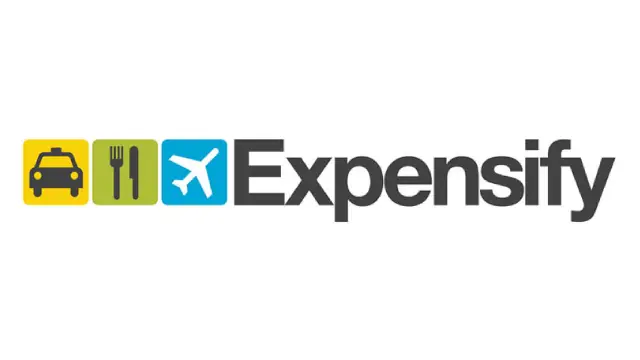 The Expensify mobile app makes it simple for users to digitize the expense-capturing process by providing a straightforward, one-stop solution for receipt scanning. Using the receipt scanning app, users can take pictures of their receipts or other documents. Digital receipts are available whenever you need them, making cost management simple and straightforward.
Pros
So that the app may alert you to any violations, you can build approval workflows.
The app for tracking and scanning receipts instantly recognizes duplicate receipts and validates transactions.
On behalf of other users, users can also generate, submit, or approve reports. You can give auditors access to the expense reports and data for review-only access.
Cons
Most of the users say that the app is slow, and there is an absence of geotagging.
Users believe that having to manually calculate total expenses for a time period defeats the purpose of automation.
Great Feature:
First, once you take a picture of your receipt it is stored in the cloud. Next, there is the advantage of multi-level coding, which enables users to import GL codes from their current accounting package. You can tag expenses with various levels of detail to get the desired efficiency.
Price
The Expensify app's free version is available to individuals, self-employed individuals, and the owners of small businesses for up to 25 smart scans per month. Users can
The Collect plan is available for $5 per user each month (when using an Expensify card).
With an Expensify card, the Control plan can be purchased for $9 per user each month.
---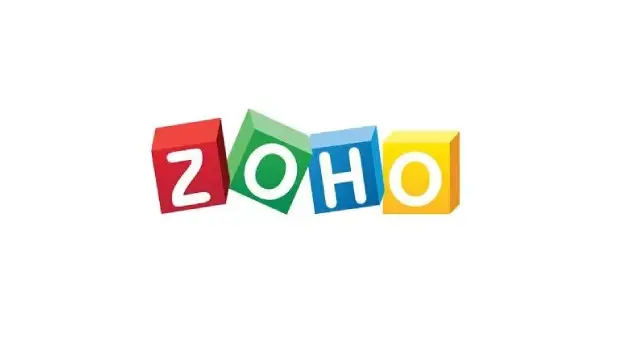 The Zoho receipt scanner software is available for both iOS and Android, freeing you from processes that need a lot of paper. Your employees may now easily send photographs of the receipts and other papers to speed up the clearance of business expenses thanks to the mobile app's essential features. Also, the finance team will reimburse your employees much more quickly and efficiently.
Pros
An enhanced Autoscan feature that reads receipts quickly and accurately is available in Zoho Expense. Several languages, including Swedish, Chinese, Malay, and Vietnamese, among others, are supported by the app.
Users who travel often might feel overburdened by too many receipts. With the use of Zoho's services, users may send receipts to their personal email accounts, where they are converted into expenses.
Your expense can be securely saved to the cloud, where you can access and use them as needed. The program for scanning receipts from Zoho allows imports from OneDrive, Google Drive, Evernote, etc.
Cons
Most of the users feel that the drop-down for payment methods is unrelated and they can include more customized default options.
Some users say that their is app lack department wise customizations.
Great feature:
Its ability to scan and sort bulk receipts is incredible. You can put them through the app and then add them in bulk. With the help of the expense scanner app, you will convert them into individual expenses.
Price
Freelancers and small businesses can track spending or track mileage claims using the app's free plan. This version includes features including multicurrency expenses, 20 receipt auto-scans, 5GB of receipt storage, and support for up to 3 users.
The monthly cost for the Standard plan, which is payable annually, is $99 per active user. This plan is appropriate for growing businesses wanting to manage corporate cards and automate expenditure scanning and reporting.
The monthly fee for the Premium plan, which is payable annually, is $199 per active user. This plan is great for multinational companies with bigger spending volumes.
For businesses seeking a tailored and integrated solution, the Enterprise plan is more suitable. It will cost you $299 per active user per month, and for billed annually.
---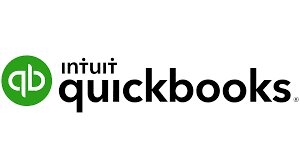 Travel expense receipts are automatically organized and sorted using OCR (optical character recognition) in the QuickBooks receipt scanner app. The information is automatically collected and categorized, including the transaction location, vendor name, spending date, and amount.
Pros
Receipts, handwritten notes, and other expenditure documentation are handled in QuickBooks Online. Receipts can be saved, uploaded, and integrated into the QuickBooks accounting software.
The manual process of getting information, such as expense data from receipts, is done away with by QuickBooks Online.
You may track, control, and plan your spending by using the expense-capturing software, which links your receipts to your expenses.
Cons
For users, It's hard to reach customer service
Bookkeeping cleanup is appreciated. However, the user claims that the implementation was not carefully thought out.
Great Feature:
It is appreciated how the Quickbook Online receipt scanning tool eliminates uncertainty in expense filling. For example, as soon as you take expense receipts on your mobile device, the receipts are automatically categorized so that you can maximize your tax deductions.
Price:
Easy Start: These plans are available for $5.50 a month. The following are a few of the features of this plan:

Maximizing tax estimates
Capture receipts and organize them efficiently
Track income and expenses, sales and sales tax
Mileage tracking

Essentials: These plans are available for $11 per month when you join up. The following are a few of the features of this plan:

Features in the Easy Start plan
Multicurrency support
Manage bills and payments

Plus: These plans are available for $16.50 a month. The following are a few of the features of this plan:

Includes up to 5 users
Features included in the Essentials plan
Tracking inventory and project profitability

Advanced: These options are available for $35 per month. The following are a few of the features of this plan:

Customized access by role
Up to 25 users are included
Workflow automation and several other customized features.
---
Receipt scanning is simple with Evernote Scannable, whether you are at work or on the go. With the ability to take images of the receipts using your Android or iOS device, the paper-heavy process is completely eliminated.
In the future, you will be able to access these files by email or a web browser. Before signing up, you can use Evernote's software in its entirety thanks to its free version.
Pros
It was created primarily as a note-making application. So the design is simple.
Receipts and other significant documents can be scanned by users.
The documents can be labeled and used as needed.
As you build your own database of contacts, you can also take pictures of business cards.
Cons
Disturbingly, the app's initial screen and layout are constantly changing.
The user believes that Evernote Scannable should be included in Evernotes rather than being a separate download.
The app's tags appear to be cumbersome.
Great Feature:
All physical paper receipts may be easily saved and preserved with the Evernote Scannable receipt scanning app. Saving them using this app makes them available, whether they be bills, boarding cards, or other spending receipts. Overall, it is a great receipt scanning app, albeit it is more suggested for iOS devices.
Price
Free: You can sync up two devices with this plan, access all of its basic features, and upload up to 60MB each month with a maximum note size of 25 MB.
Personal: Everything in the free plan is included in this one, along with 10GB monthly uploads, 200 MB, customized home dashboards, etc. Each month, it costs 208.25.
Professional: Per month the plan costs Rs 308.25 per month and also includes everything in the free plan along with 20GB of monthly uploads and customizations. You can also create, manage, and delegate projects to others while keeping tabs on their progress. You get access to a number of other features.
---
Automatic expenditure capture by Abukai Expenses can take the place of the laborious manual work of expense submission. While creating expense reports, the receipt scanner app instantly enables you to capture relevant images. You receive the information by email after submitting the form. You can benefit from services like credit card reconciliation, online approval workflows, etc. depending on the plan you choose.
Pros
The Abukai Expenses receipt scanner app handles manually entering data from receipts and categorizing them for you. It generates an expense report automatically.
You may see the final expense reports, complete with the date, vendor information, and cost categorization.
Abukai can include the information you require in your expense reports or Excel sheets, allowing for customization. However, it can post relevant entries wherever they are needed.
Cons
There is no editing feature in the receipt scanner app. Therefore, you must log into the web portal if you need to make changes.
Great Feature
It manages and tracks many expense reports at once with a multi-activity feature. Also, you can classify them for simple differentiation. Each expense report is organized and straightforward.
Price
Free: A single user may process 12 expense reports annually under the free plan.
Individual: The plan costs $99 a year for users and businesses with a single source of recurring spending. The free plan's capabilities, including unlimited expense report processing, are available to you.
Standard Corporate: For large businesses, this plan is offered for $99 a year for 1 to 50 users, plus a $49 one-time setup fee. This package comes with a number of features for business customers in addition to other standard features.
Custom Corporate: You can get in touch with the business for discounted prices and specially customized features.
---
Verify is a great receipt scanner tool that makes it simple to scan, track, and collect all of your expense information. The well-designed app contains a time-tracking tool and excellent data privacy algorithms that guarantee the security and safety of your data.
Pros
Automated data entry, labeling, and categorization are all successfully combined to be finished in real-time. It swiftly and efficiently provides you with a quick picture of the compiled and categorized receipts.
Receipts, bills, and invoices may be quickly sent to your Verify inbox.
To track, manage, and store all papers centrally, it provides an excellent document management solution.
Cons
Users appear to be irritated by the frequent app crashes and the requirement for constant updates.
Great feature
Verify's receipt scanning software manages communication, updates, and other tasks pretty smoothly and effortlessly. The workflows are simple and start with scanning images of receipts and continue with making expenditure reports and gaining management approvals.
Price
Expense Control $13.75 per active user each month
Management of time $5 per active user each month
---
With the help of the Smart Receipts software, receipt scanning may now be automated and made more affordable. As an open-source application, it actually works well for businesses with small budget.
If you have a local IT staff, you can use the application's code to make the receipt scanning app work how you want it to. The bills and receipts can be sorted using a variety of filters and categories.
Pros
Being an open-source platform/software, using it is simple and hassle-free.
You can customize expense sheets based on your urgent need thanks to customized reporting.
Depending on your specific requirement, spending reports can be put together, sorted, and categorized.
Cons
Being an open-source software, it might only provide a few comprehensive features.
Any issues or issues must also be handled using online help documents.
Price
---
Shoeboxed is a wonderful alternative if you want to digitize your receipt scanning. A quick and simple solution to scan, track, and save receipts, bills, and other important papers is provided by Shoeboxed among the many options.
They are companies that offer outsourcing services. They also offer services to organize your receipts and suggestions for tax deductions.
Pros
If you process a lot of receipts each day, all that is left to do is package and mail the receipts to the central processing center. The receipts will then be scanned and added to your own Shoeboxed account.
By emailing the relevant receipts to the Shoeboxed account, you can achieve the same result.
The printing of paper receipts and limitless online document storage are also features of Shoeboxed.
Cons
It takes a few days for the scans to appear in your account once you email the receipts for scanning.
Price: Monthly billing
DIY: The free plan allows one user to do low-priority processing, digital submissions, and the scanning of five documents each month.
Lite- $15: One person may access 50 documents each month which also offers a 3-5 day response time for mailed documents and a few more features.
Classic – $39: This package includes prepaid magic envelopes, access for two users to scan 150 documents each month, and other features.
Business – $69: This package includes prepaid magic envelopes, access for three users to 500 documents per month, and many other features.
---
Small businesses are the most ideal users of the receipt scanning app. Several free features and accounting applications are available through Wave. There are numerous applications for banking, billing, payroll, payments, etc. Your wave receipt scanning app can be easily linked for easy integration.
You can quickly backup your receipts using the app for receipt scanning. All you have to do is add an image of the device's receipt to an existing transaction for an expense report. You may relax knowing that all transactions are being observed and recorded.
Pros
A cloud-based app is called Wave. It stores all of your personal information and transaction information on the cloud. As a result, you always have access to whatever you require.
The receipt scanning tool can be used to back up legal documents, records, accounts, or costs. A facility for offline scanning is also provided.
Since the receipt scanning software is free, startups and other individual users can afford to use it.
Cons
Organizations can't use enough record templates that Wave provides.
It lacks features for document management.
Great features
The great feature of the Wave app for scanning receipts is that it is cost-free if you do not require additional features like payroll or payments. They provide a straightforward dashboard that helps you in managing your receipt scanning and management, offering a small yet thoughtful selection of functions for startups or individuals.
Price
---
Must-have Features in Receipt Scanning Apps
Apps for receipt scanners must address the number of issues that businesses have with manual operations. These apps can provide these advantages regardless of the organization's size, finances, or current problems.
A better working environment for your staff
Reduce expense management errors and fraud.
Better output in the accounting and finance departments
Some features that you must look for in a receipt-scanning app
1. Technology
Be sure to enquire about the technology used for receipt scanning. Determine whether the technology is better than the superior products on the market.
2. Integration and Customization
Make sure your provider offers customization at all times. Workflows that are well-organized and seamless can only be achieved when your present processes can be readily incorporated into the technology.
3. Fraud and mistake reduction, third
To find out how well the product can address these issues, get a demo or speak with other professionals.
4. Cloud Speicher
The data ought to be available everywhere and at any time. Your users will find it simple to access, monitor, and manage data using cloud storage.
5. Restrictions
It is best to understand any app restrictions before you sign on the dotted line if there are any. Especially if your volume is significant, make sure you have unlimited receipt scanning.
Apps for receipt scanners make the process of managing expenses easier. As employees take photos of expense receipts, the process gets simpler and easier. On the other side, you can get all the important information from these transactions to improve your company's productivity.
Accounting Professionals, CPA, Enterprises, Owners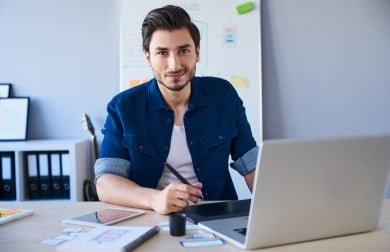 Looking for a professional expert to get the right assistance for your problems? Here, we have a team of professional and experienced team members to fix your technical, functional, data transfer, installation, update, upgrade, or data migrations errors. We are here at Dancing Numbers available to assist you with all your queries. To fix these queries you can get in touch with us via a toll-free number
+1-800-596-0806 or chat with experts.
---
Frequently Asked Questions
What is the Best Free App to Scan Receipts?
You can use a number of free receipt scanning programs that are available on the market. It may help in overcoming the difficulty of scanning receipts. However, the technology, performance, and dependability of Happay's receipt scanner app set it apart from the competition.
How can I Scan Receipts Quickly?
A receipt scanning app may rapidly and accurately extract all the necessary information from images in any format (jpeg, png, etc.) that are captured.