ClickUp is a cloud-based project management software for freelancers and for small businesses. In just a few clicks, you can integrate ClickUp and QuickBooks with any of your preferred apps. With the help of integrated programs like ClickUp and QuickBooks, you can design, build, and automate anything for your work. With the help of this article, you will know how to integrate ClickUp with QuickBooks.
Save Time, Reduce Errors, and Improve Accuracy
Dancing Numbers helps small businesses, entrepreneurs, and CPAs to do smart transferring of data to and from QuickBooks Desktop. Utilize import, export, and delete services of Dancing Numbers software.
About ClickUp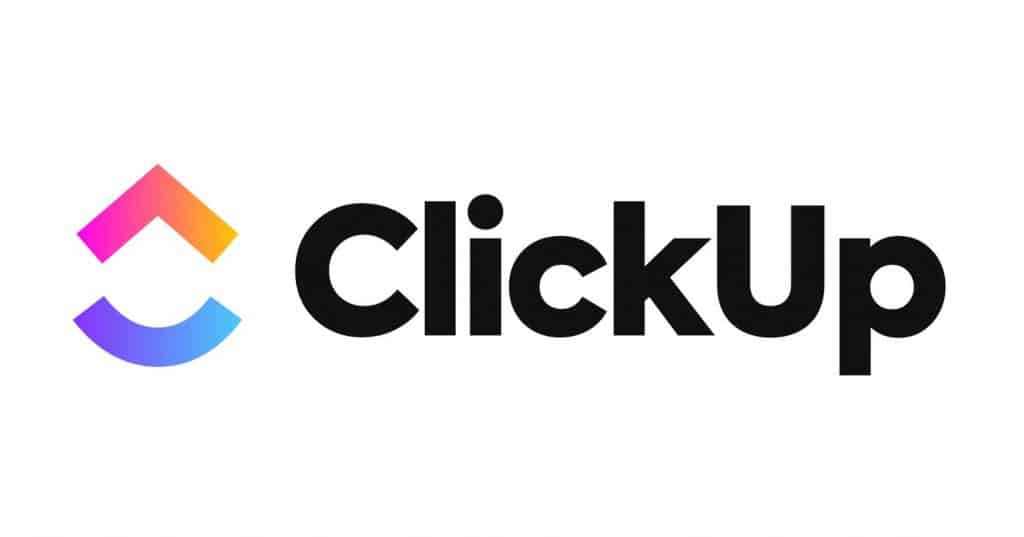 A cloud-based collaboration and project management application, ClickUp is appropriate for companies of all sizes and sectors. A task toolbar, task assignments and statuses, alarms, and communication and collaboration tools are among the features.
Designed to simplify corporate operations, ClickUp is a project management solution. Because they were unhappy with the tools that were being offered at the time, the founders made the decision to create their own tool. The outcome is a simple, user-friendly system designed for any type of organization.
To particular team members or groups of team members, users can assign comments and assignments. Users can construct their own custom statuses for comments and tasks in addition to marking them as resolved or in progress. You can view projects from an Agile dashboard or sort them by assignee. As tasks are created and finished in real time, they are shown in the activity stream.
Users can set notifications to only be issued in response to certain items. When a team member is mentioned in a discussion, the mention function alerts users, and comments can be changed after they are posted. Slack and GitHub are two integrations.
For task management, project management, document processing, communication, and collaboration, the majority of professionals use separate apps.
ClickUp is accessible through voice assistants; email add-ons, desktop and mobile apps, Chrome extensions, and cloud-based apps. The key features of the ClickUp app include the following:
Process Administration
Managing Tasks
Managing Time
Integrations with External Apps
Complete Workspace Personalization, Teamwork, and Reporting.
Exclusive acts by ClickUp
ClickUp is one of many project management applications available on the IT market today. ClickUp claims that the system is one app to rule them all. The platform, a fully featured project management tool, supports team collaboration, project management, goal setting, document creation, and document sharing.
About QuickBooks Desktop and Online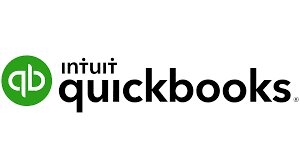 QuickBooks Desktop
QuickBooks Desktop is an on-premises accounting system for businesses that can efficiently manage clients, suppliers, and bank accounts. It contains all of the program's capabilities and can accommodate up to 30 or 40 users. It is designed for small to medium-sized firms and has the flexibility to handle a range of industries, including general contracting, retail, and charities. Additionally, It has tools that make it simpler for you to file your taxes, manage your finances, pay your employees, and monitor your inventory.
Being one of the top names in the accounting software industry, signing up for QuickBooks greatly increases the likelihood that it will interact with other platforms your company may use, such as customer relationship management software (CRM), and streamline processes. QuickBooks is currently running two distinct promotions: sign up and get 50% off your first three months, or try it out risk-free for 30 days.
QuickBooks Online
QuickBooks Online is a cloud-based accounting program that requires a monthly subscription fee to use. It delivers regular updates and is accessible on any internet-connected device. There are four subscription packages available, depending on the functionality and users needed. It is suited for small and medium-sized businesses, independent contractors, and freelancers since it lacks complicated job-costing requirements. It also functions with QuickBooks Online Accountant, a tool for CPAs and bookkeepers.
In addition, the first three months are 50% off when you buy QuickBooks Online, which has four pricing tiers. The entry-level Simple Start Plan is priced at $15 per month for the first three months before rising to $30 per month. You can simply manage your company's finances and accounts using QuickBooks Online, have online access to your financial information from any place, and export financial reports.
Necessity of ClickUp Integration with QuickBooks
Workflows with several steps that use different apps and activities can be created. For instance, you could design a workflow that when a new task is created in ClickUp, immediately sends a message to QuickBooks Online, and when that message is read, automatically produces a follow-up task.
You are able to design unique triggers and actions for your integrations. This implies that you can create workflows that are tailored to your company's requirements. For instance, you could design a custom trigger that, if a certain event happens in QuickBooks Online, notifies your team in ClickUp.
It enables you to create conditional workflows depending on specific requirements. For instance, you can design a process that only sends a message to QuickBooks Online when a specific need in ClickUp is satisfied.
You can create a custom field mapping to only sync particular fields between QuickBooks Online and ClickUp. This makes sure that the two apps only sync the information that is required.
Real-time syncing between ClickUp and QuickBooks Online is available. Any modifications made in one app are thus immediately reflected in the other.
Benefits for the Integration of ClickUp with QuickBooks
Increase in Production: By automating repetitive operations and streamlining your workflow with QuickBooks and ClickUp integration, you can eventually save time and operate more efficiently.
Collaboration is Better: You can enhance team collaboration by making it simpler for team members to share information and keep on top of projects by integrating QuickBooks with ClickUp.
Cost-Effective: Since you don't need to hire a developer or buy pricey software, which offers an affordable way to integrate QuickBooks with ClickUp.
Customizable: You can tailor your integrations with your particular requirements.
Setting is Easy: Even people with little to no coding knowledge may easily and quickly integrate QuickBooks Online with ClickUp.
Workflow is Streamline: You may improve workflow and cut down on the time and effort needed to complete activities by integrating QuickBooks Online with ClickUp.
Communication is Improved: The coordination and communication between various teams and departments within your company can be enhanced by integrating QuickBooks Online with ClickUp.
Visibility of Data is Enhanced: You can obtain insights into your company's operations and make better decisions by integrating QuickBooks Online with ClickUp because it can improve data visibility.
Efficiency is Increased: Integrating QuickBooks Online with ClickUp helps improve efficiency and productivity in your business by automating repetitive operations.
Competitive: Using QuickBooks Online and ClickUp together can help your company stand out from the competition by allowing you to work more quickly, effectively, and accurately than your rivals.
Working of ClickUp with QuickBooks
Your productivity can increase and your process can be made more efficient by integrating QuickBooks with ClickUp. You can automate repetitive processes, cut down on manual labor, and improve team collaboration by integrating these two apps.
Integrating QuickBooks with ClickUp can have a number of advantages, regardless of whether you run a small business or are a part of a major corporation. It uses artificial intelligence to automatically map the data fields between the two apps, removing the need for manual data entry and lowering the likelihood of mistakes.
Additionally, it provides a variety of pre-built automation workflows and integrations for QuickBooks Online and ClickUp that can be modified to meet your unique needs. This relates to the capability of creating workflows such that actions taken in one app are prompted by events taken in another app, or of creating automated procedures that will operate automatically in the background without the help of any user input.
Steps of Working of ClickUp with QuickBooks
First step is that you have to authenticate in ClickUp and QuickBooks by using correct credentials.
Now, you have to select one of the apps as a trigger which will start your automation.
In third step from the other app you have to select a resulting action.
The fourth step is to choose the data which you wish to transfer from one app to another.
Now, you can easily get the benefits of the integration of both.
Steps for QuickBooks ClickUp Integration
First step is to make an account by signing up in your account.
Select QuickBooks and ClickUp from the list of available apps once you successfully logging in.
Next, You have to pick up an action and a trigger for your integration of both. For ClickUp, for instance, you can select Post a Message as the action and New Email as the trigger.
Connect your ClickUp and QuickBooks accounts after deciding on the trigger and action. To log in and authorize the connection, adhere to the on-screen instructions.
The fields for your trigger and action must be mapped once your accounts are linked. For instance, you can associate the message content in ClickUp with the subject and text of the email.
Test your integration once you mare done with mapping the fields to make sure it functions as planned. To make sure your email is posted to ClickUp, send a test message.
To begin automating your workflow you have to turn on your integration in this step. New emails will be automatically posted to ClickUp as they arrive due to your integration, which will operate in the background.
This article contains all the information you need to understand about ClickUp Integration with QuickBooks Desktop & Online. We advise reading this material cover to cover for better understanding. The preceding ClickUp Integration with QuickBooks Desktop & Online related material is accurate and beneficial for you and it is supplied in the sincere hope that it will be helpful to you. But there's no reason to be afraid to ask any question of one of our experts. You are free to ask any question you want in any format. Our committed team of knowledgeable experts is available to answer any queries you may have about your integration. Whatever the situation, We just ask that you contact our Dancing Numbers team as soon as you realize that you require assistance.
Accounting Professionals, CPA, Enterprises, Owners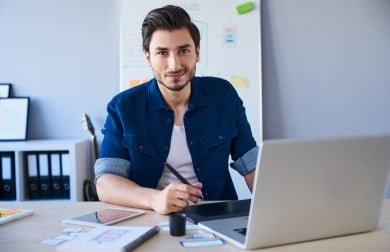 Looking for a professional expert to get the right assistance for your problems? Here, we have a team of professional and experienced team members to fix your technical, functional, data transfer, installation, update, upgrade, or data migrations errors. We are here at Dancing Numbers available to assist you with all your queries. To fix these queries you can get in touch with us via a toll-free number
+1-800-596-0806 or chat with experts.
---
Frequently Asked Questions
Does ClickUp have Integrations?
For workflow automation, integrate ClickUp with HubSpot. Deal-based triggers can be set up in HubSpot and used to produce products in ClickUp. Merge allows ClickUp to be integrated with a variety of other applications. With ClickUp, Merge enables data reading and writing.
What is ClickUp Best use for?
You can plan, monitor, and collaborate on any project with the help of the project management tool ClickUp. You may design the best workflow for you and your team by managing development sprints, marketing campaigns, and other tasks.
Is ClickUp a CRM?
Free ClickUp offers the ideal CRM. With tracking, data visualizations email, and more all in one place, ClickUp makes it simple to manage and expand your client interactions.
What Type of Platform is ClickUp?
ClickUp is project management software created to give team's end-to-end ways to manage all kinds of work, collaborate on projects, and automate multi-step workflows.
What is Unique about ClickUp?
For teams of all shapes and sizes in any sector, ClickUp is an all-in-one productivity solution. On a single platform, you can plan, monitor, and work together on any project; establish the ideal workflow for you and your team; run marketing campaigns; oversee development sprints; and do much more!