As you are aware, QuickBooks incredible features and integrations offer a variety of convenient ways to fix your all business accountancy programs. To manage all of your business payment issues, QuickBooks offers a secure payment mode. Here, you may instantly connect your bank accounts to QuickBooks Online. You can easily keep track of your business payments throughout this, including data and time. In this article, you will learn how to download your transactions from QuickBooks Online and add your bank and credit card accounts.
Save Time, Reduce Errors, and Improve Accuracy
Dancing Numbers helps small businesses, entrepreneurs, and CPAs to do smart transferring of data to and from QuickBooks Online. Utilize import, export, and delete services of Dancing Numbers software.
Bank feeds, or online banking can save your time so you don't have to enter anything manually. The download and categorization of transactions begin as soon as you connect your accounts. All you need to do is provide your approval.
Step 1: Connect a Bank or Credit Card Account
As many business and personal accounts you can connect as you want.
Note: There are different steps involved in opening an American Express Business account. Know how to connect a business American Express card.
Firstly, go to Bookkeeping and then go to the Transactions and then select Bank transactions, or you can go to Banking.
Choose Connect account if this is your first time in setting up a bank account. Or, if you've already created an account, choose Link account.
Note: For security reasons, if you are switching from QuickBooks Desktop, you must connect your bank and credit card accounts once again.
Enter the name of your bank, credit card, or credit union in the search field. Note: You can manually upload your bank transactions if you can't find your bank but still want to add your transactions.
Now you have to click on Continue and then sign in to your bank with your password and ID.
Then follow the steps that are visible on the screen. This will need a security check that your bank includes. To connect it will take a few minutes.
Choose the accounts you want to connect, then select an account type from the dropdown. Select the account type in QuickBooks that matches your chart of accounts.
In Case in the Dropdown, You don't see the Right Account Type
To download transactions select how far back you want. You can download the 90 days of transactions from some banks. Others are able to go back up to 24 months.
Then you have to choose Connect.
From Your Chart of Accounts Connect Your Bank Account (optional)
You have to go to Bookkeeping and then select Chart of Accounts.
Then find the account you want to connect.
Select the View register option from the Action column menu. Next, choose Connect bank.
To connect your bank to QuickBooks you have to follow the instructions that are visible on the screen (starting with step 5 you can follow the steps as they are the same as those listed above).
Step 2: Download Recent Transactions
Transactions are downloaded by QuickBooks so you don't have to manually enter them. To download the latest transactions, refresh the bank feed.
To select bank transactions, go to Bookkeeping, then Transactions, or go to Banking.
Then select Update.
Step 3: Categorize Downloaded Transactions
Once QuickBooks has downloaded your transactions, you should review and categorize your transactions to ensure that they are properly categorized.
The above article was about how to connect bank and credit card accounts to QuickBooks online. All the important points have been mentioned above but in case you face any issue related to this issue then you can connect with Dancing Numbers experts via LIVE CHAT at any time as they are available round the clock. Get the solutions in a few minutes hassle-free.
Accounting Professionals, CPA, Enterprises, Owners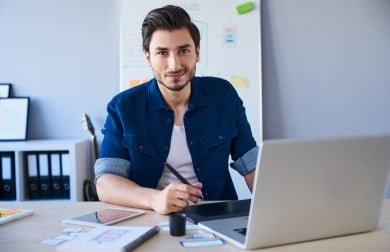 Looking for a professional expert to get the right assistance for your problems? Here, we have a team of professional and experienced team members to fix your technical, functional, data transfer, installation, update, upgrade, or data migrations errors. We are here at Dancing Numbers available to assist you with all your queries. To fix these queries you can get in touch with us via a toll-free number
+1-800-596-0806 or chat with experts.
---
Frequently Asked Questions (Faqs)
In QuickBooks Online How would You be able to Sync Bank Accounts?
• With your linked Bank account you have selected the bank and then enter the user id and password that you wish to access the account.
• Now select the account and then enter transactions
• From the list-menu click the First Transaction
• Right-clicking it will update your screen with the transaction details.
• You can now decide to change the transaction category.
• Select Payee from the menu.
Is it Safe to Link Your Bank Account to QuickBooks?
Yes, One of the best ways to handle all business payments is by connecting your bank with QuickBooks. You can therefore get the record of all transactions and then download it after pulling it. Simply go to your bank account and then the bank feed field to do this. You can find more advanced options in QuickBooks.
Can You Merge two Accounts in QuickBooks?
For many features, QuickBooks uses more than one account by default. These are like accounts linked to online banking accounts that cannot be merged. Attempting to merge accounts with reconciliation reports while clicking the Report button. The selected transactions are kept reconciled and are on the merged account.