Chase banking has its own set of benefits and that's why most customers try to opt for it.
That's why, for Chase banking customers, QuickBooks typically offers a number of efficient options to manage a business effectively. One such option is to track and monitor business income and expenditures.
Save Time, Reduce Errors, and Improve Accuracy
Dancing Numbers helps small businesses, entrepreneurs, and CPAs to do smart transferring of data to and from QuickBooks Desktop. Utilize import, export, and delete services of Dancing Numbers software.
Over an internet connection, Chase banking customers keep accounts in sync with the bank's accounting software.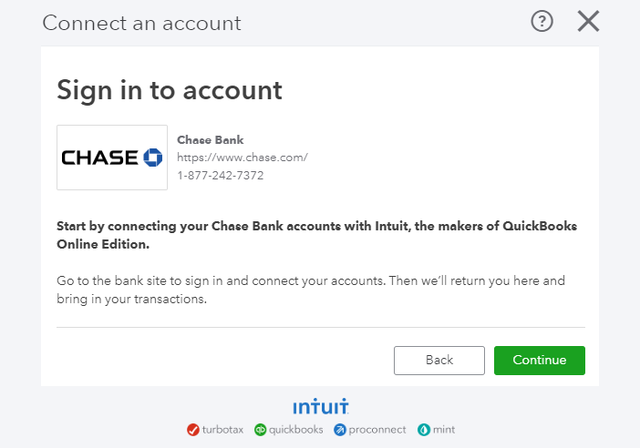 What is Downloading Chase Bank Statements to QuickBooks?
QuickBooks Online Banking has assisted QuickBooks desktop users to link with their financial institutions.
This has enabled users to view the transactions and download it too. Hence, it becomes feasible to use banking services. Many banks promote this feature to their account holders.
But before you view and download Chase bank statements to QuickBooks, there are few points to take into consideration, in order to get the job done without fail.
Here are the points:
The first thing you need to ensure is that the particular file you are attempting to upload is in a format that is supported, like QuickBooks Online for QuickBooks. If the file format is not supported, the user will receive an error message which will read, "The uploaded file is not a proper Web Connect file".
Ensure that the size of the file does not exceed more than 350 KB. It is recommended to check the size of the file before you download the Chase Bank Statements to QuickBooks.
The oldest transaction in the file, in case, has the date prior to the opening balance date mentioned in the register, it will alter the opening balance and date. Along with it, you will receive a duplicate opening balance entry.
Why do You need to Download Chase Bank Statements to QuickBooks?
For those looking for Chase bank statements, you can have the account transaction into a different external file and then send them into QuickBooks. The good thing is that this does not require any fee.
You can also build a direct connection with Chase from QuickBooks and get transactions automatically in exchange for a monthly fee.
With the available information from the transactions, you can easily reconcile your accounts and then make your financial bookkeeping less complicated.
How to Download Particular Chase Banking Statements to QuickBooks?
Here are the steps to download Chase Bank Statements to QuickBooks:
If you are one of those users looking for answers to the question, "How to download Chase Bank Statements to QuickBooks", we have the answer for you. Below-mentioned is the detailed step-by-step solutions to fix this issue when connecting QuickBooks with Chase.
Scenario 1: Upgrade Your Chase Account Manually in QuickBooks
Step 1: Log in to your Internet Explorer and then open your QuickBooks Online account.
Step 2: In your Dashboard, select Banking.
Step 3: From the particular Banking option, select the bank account you wish to update with QuickBooks Online.
Step 4: You should now be able to see a pop-up, "Your Chase Bank connection is receiving an update" because of the previous action, select Update.
Step 5: Now authenticate the second step of the verification if it prompts you to do that.
Step 6: Choose Continue to complete the update process.
Scenario 2: Authenticate and Choose Account in QuickBooks
Often, it has been noticed that the Chase QuickBooks download issue arises when the particular account is missing verification. It is highly recommended to verify the selected account in QuickBooks which will fix the error.
Here is how you do it:
Step 1: Open your financial institution's Chase account and select Profile and Settings from the particular top-right corner of the window.
Step 2: Now select the Account Safe option.
Step 3: Move down to the Linked Apps and Websites option and then select the arrow which is against the QuickBooks application to see the list of selected accounts.
Step 4: Verify that the account you wish to connect with QuickBooks is chosen.
Step 5: In case it is not, enter the options from the given ones.
Scenario 3: Import the Transactions in QuickBooks Manually
You will be able to import Chase bank statements into QuickBooks Online manually, in case the solutions mentioned above fail to fix the Chase QuickBooks download issue.
Step 1: Find out your bank at first.
Step 2: Log in to your particular bank account with the help of right user ID and password.
Step 3: Choose Bank Accounts along with the date range to get the data of the 90 days of the particular bank transactions.
Step 4: Select Connect and ensure that there are no account is chosen which you do not wish to monitor.
For any business owner having basic technical knowledge, this process is not complicated at all. However, a certified professional can certainly make all the difference.
Accounting Professionals, CPA, Enterprises, Owners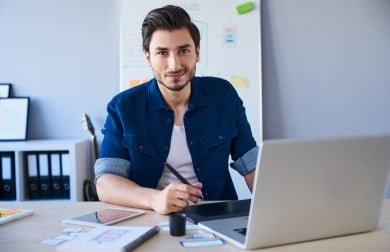 Looking for a professional expert to get the right assistance for your problems? Here, we have a team of professional and experienced team members to fix your technical, functional, data transfer, installation, update, upgrade, or data migrations errors. We are here at Dancing Numbers available to assist you with all your queries. To fix these queries you can get in touch with us via a toll-free number
+1-800-596-0806 or chat with experts.
---
Frequently Asked Questions (Faqs)
Why do You Need Chart of Accounts for Business?
In order to categorize transactions, it is imperative to make sure the Chart of Accounts is made for your business.
Who will Prepare Your Chart of Accounts?
Typically, Accountants Prepare the Chart of Accounts, since it is related to taxes.
How to Track Income and Expenditure via Chart Bank Statements?
You can download Chase Bank statements to QuickBooks Desktop to monitor your income and expenses.