One of the most common questions business owners come across is how to email QuickBooks files. This question is a regular one among QuickBooks users who wish to transfer a QuickBooks file to their respective accountants.
It is imperative for a successful business to deal with this in order to prevent any kind of hindrance to business processes.
Save Time, Reduce Errors, and Improve Accuracy
Dancing Numbers helps small businesses, entrepreneurs, and CPAs to do smart transferring of data to and from QuickBooks Desktop. Utilize import, export, and delete services of Dancing Numbers software.
What is Emailing QuickBooks File is all About?
Small business owners hire accountants to handle their business accounting affairs. However, they are always worried about how to share their QuickBooks file via email.
There are multiple ways to transfer a company file; however, emailing is one of the best-recommended methods that can be done in a hassle-free manner.
Before you dig deep into getting answers to the question of how to email your QuickBooks file, you must be aware of the files that are viable for sending through email.
1. QuickBooks Backup File
When you backup the company file, the backup file is saved by QuickBooks with an extension. The backup file is a compressed form of the QuickBooks file of the company that can be transferred through email only if the size does not exceed 25 MB.
One of the best things about transferring a backup file is that it can be received or sent on multiple versions of QuickBooks Desktop minus any problem during the opening.
2. QuickBooks Portable Company File
In a portable QuickBooks company file, there are crucial financial data about your specific business. By removing useless data like images, logos, templates, and others, this file is compressed.
3. QuickBooks Accountant File
It is safe and easy to share the Accountant copy of your QuickBooks file through email. This type of file utilizes the Intuit server to transfer a download link to the particular QuickBooks company file.
Why do You Need to Email QuickBooks Files?
There are numerous risks involved with sharing QuickBooks data through email. For instance, when a different email address is entered because of a key-punching mistake, then your crucial accounting information is in the wrong hands.
Also, in case your email is hacked in the absence of multi-factor authentication, your data is not save and is at risk. Only QuickBooks Accountant file transfer service utilizes file encryption to eliminate the security threats related to sharing a portable QuickBooks file via email.
How to Email QuickBooks File?
Here are the steps to email a QuickBooks company file:
Setting up an Accountant's Copy
Step 1: Open your QuickBooks account, and in the File menu select Accountant's copy and select Client Activities and then choose Create Accountant's copy.
Step 2: Select Next.
Step 3: Type in a Dividing Date. This date separates from the part of your organization your accountant will work from the part you will work.
Step 4: Select Next.
Step 5: Alter the file name which QuickBooks recommends for the accountant's copy. The particular file should have a .QBX extension.
Step 6: Change the recommended file location.
Step 7: Select Save and the QuickBooks application title bar will display Accountant's Changes Pending.
Step 8: Provide the particular .QBX file to your respective accountant.
Step 9: Keep working with your company data.
Send Your Particular Company File with the help of an Accountant's Copy File Transfer
Step 1: In the File menu of your QuickBooks account, select Accountant's copy.
Step 2: Choose Client Activities and then select Send to Accountant.
Step 3: Confirm that you wish to send an Accountant's copy and select Next.
Step 4: Select a dividing date. Ensure that you coordinate with your particular accountant before selecting the date. Select Next.
Step 5: Add your accountant's email details like name and address. Add the email address of your accountant again to confirm it is accurate. This email is used by QuickBooks to transfer your Accountant's copy to your accountant.
Step 6: Add your name so that your particular accountant is aware of who has sent the Accountant's copy.
Step 7: Add your email details and then you will get a confirmation email when the particular Accountant's copy is uploaded to the Intuit server successfully.
Select a password to safeguard the Accountant's copy. This password will be used by your accountant to use the Accountant's copy. The passwords used for Admin login can be used here also, just ensure you inform your accountant about this.
Step 8: Select Send
Your particular accountant will get the email that will have a link to download your Accountant's copy. He/she will use the password given by you to open the particular file.
There are numerous ways to send your QuickBooks file to your particular accountant via email. You are just required to follow the given steps. In case you miss out on any crucial step, it will lead to discrepancies and will give rise to an error.
Accounting Professionals, CPA, Enterprises, Owners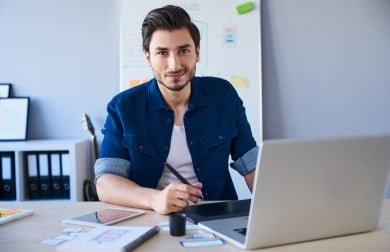 Looking for a professional expert to get the right assistance for your problems? Here, we have a team of professional and experienced team members to fix your technical, functional, data transfer, installation, update, upgrade, or data migrations errors. We are here at Dancing Numbers available to assist you with all your queries. To fix these queries you can get in touch with us via a toll-free number
+1-800-596-0806 or chat with experts.
---
Frequently Asked Questions (Faqs)
What do You Need to do if You want to Send a File over 25MB via Email?
If you have a larger file, compress it and then send it since most email services do not send or receive emails over 25 MB.
How can You Send Your QuickBooks File to your Accountant if the Size is a Problem?
You can send your QuickBooks file to your accountant using the Accountant's copy when size is the problem.
What is a Portable File?
A portable file is nothing but a compact version of a company file. It is not a complete backup and hence it does not have your message templates, images, logos, etc. Additionally, it also does not have your log files, Loan Manager, Statement writer, .tlg files, and Fixed Asset Manager files.