In this article know the negative inventory issues in QuickBooks Desktop and Online, as well as their various causes and effects on your company file. It also describes how to resolve issues caused by negative inventory. Negative inventory issues occur when you retain a set number of products in stock to sell to customers.
Save Time, Reduce Errors, and Improve Accuracy
Dancing Numbers helps small businesses, entrepreneurs, and CPAs to do smart transferring of data to and from QuickBooks Desktop. Utilize import, export, and delete services of Dancing Numbers software.
The quantity on hand refers to the amount of goods that is now available. When a product is sold out, the amount on stock is zero. Negative Inventory occurs when the quantity on hand is less than zero. In this post, we will discuss the many methods for resolving negative inventory issues in QuickBooks.
What is Negative Inventory in QuickBooks?
Negative inventory occurs when sales transactions are entered before the matching purchase transactions, such as when you sell inventory products that you do not have in stock.
Below are the two cases in which you may see negative inventory in your Company's File are as follows:
Case 1: When You Sell the Products that have been Placed into Your Company File
This is the first case in which you sell products that have been put into your company's records. The following are the points:
Since the company file records both revenue and costs, you run profit and loss and expense reports that include invoices and sales receipts.
The Items Tab on an item receipt, bill, check, or credit card charge is used to purchase items, debiting inventory and crediting A/P, Cash, or Credit Card Payable.
You run B/S reports that display item receipts, bills, checks, and credit card charges because they record inventory increases, and invoices and sales receipts because they Record Inventory declines.
You sell items on invoices or on Sales Receipts, but never more items than you have on hand.
The sales transaction records two transactions:

The Sales/Receivable transaction, which deducts A/R and credits Sales
The Inventory/COGS transaction, in which Inventory is credited and COGS is debited.
Note: These are the steps to take when selling things that have been placed into your company's file.
Case 2: When you Sell Products that You Haven't Recorded in Your Company's File
This is the second case in which you sell products that have not been put into your company's database. The following are the points:
The invoice correctly records the Sales/Receivable transaction.
QuickBooks estimates that the average cost of the items not on hand for the Inventory/COGS transaction is either:

The average cost of the products you have on hand
The item cost from the item list

QuickBooks uses the assumed cost to record the Inventory/COGS transaction.
If the following purchase is not at the estimated cost, an adjustment to Inventory and COGS must be recorded in the buy transaction to account for the discrepancy.
Since the payment now affects COGS, it appears on the P&L and other expenditure reports.
Note: These are the procedures to take when you sell products that have not been put into your company's file.
What Causes of Negative Inventory in QuickBooks?
The following are the main reasons of negative Inventory issues in QuickBooks:
You just have more items than you had previously.
You did not record all of your Purchase Orders in QuickBooks.
Since you undercounted your physical inventory, the quantity in QuickBooks is incorrect.
The quantity you received from your vendor did not match the quantity on the purchase order in QuickBooks. This might result in an incorrect count.
Your purchase orders were not converted to bills. After you create a bill, QuickBooks only counts items as inventory.
These are the most common reasons for inventory Issues in QuickBooks.
How to Resolve Negative Inventory issues in QuickBooks Desktop?
The methods shown below can be used to resolve negative inventory issues in QuickBooks Desktop.
Step 1: Your First Item Transaction(s) are Sales.
The first step in resolving negative inventory issues with QuickBooks Desktop is to: Your first item transaction(s) are sales.
Select Inventory from the QuickBooks Reports menu, then Inventory Valuation Summary.
By double clicking the item name, you may book an item that is displaying inaccurate data. This displays the item's Inventory Valuation Detail report. The transactions related with this item are displayed in chronological order.
To access the Enter Bills window, Book the first Bill mentioned.
Change the bill's date to a date before the first invoice mentioned on the detail report you accessed in Step 2.
To record the bill with the updated date, click Save & Close.
NOTE: Steps 2–5 must be repeated for each incorrect item.
Step 2: You Sold Inventory without Registering Purchases
The second stage in resolving negative inventory issues with QuickBooks Desktop are as follows: You sold inventory without registering purchases.
You could have put Bills as accounts rather than inventory items.
Bills must be edited. Transfer the entries from the Expenses Tab to the Item Tab.
Be aware that this may result in a change in your inventory expenditures.
Step 3:  Before Entering Sales, You made Purchases or Made Alterations.
Select Reports from the navigation bar.
Then click Inventory.
Then, choose Inventory Valuation Detail.
Choose the Dates option from the drop-down menu.
Then choose all.
Scroll through the report until you find an item with a negative amount in the On Hand column.
Adjust the dates of the bills and/or invoices so that the bill dates come before the invoice dates if you may do so legally.
Note: Repeat steps 2–4 for each item in the On Hand column that has a negative amount.
How to Resolve Negative Inventory Issues in QuickBooks Online?
You can resolve negative inventory issues in QuickBooks Online by following the methods shown below.
Step 1: Examine Your Stock
A. Take a Count of Your Full Inventory.
Select the Reports option.
Open an Inventory Valuation Detail report by searching for it.
Select all dates from the Report period selection.
Choose Run report.
NOTE: If you have negative inventory for a product, the Quantity column will show a negative amount. Take note of how much you may have oversold.
B. Only Items that are Out of Stock are Displayed
If you simply want to view the things you're about to run out of, click here:
Navigate to the Sales menu.
Go to the Products and Services section.
At the top of the list, choose Out of Stock.
Select Low Stock to see what supply is in short.
Step 2: Open Purchase Orders Should be Converted to Bills.
Convert any outstanding purchase orders to bills. This informs QuickBooks that the things are on their way.
A. After you Convert the Purchase Order, QuickBooks Merely Counts the Products as Inventory.
Select New, Then Purchase Order if you haven't already.
Complete and save the purchase order.
Navigate to the Expenses menu
Look for any outstanding purchase orders.
If you see Send in the Action column, click it.
Choose this option to send purchase orders to your vendor.
B. When you Receive Notification that the Things you buy are on their Way:
To convert a purchase order to a bill, Select Copy to bill.
Examine the bill.
When you're finished, Click Save and close. You don't have to pay the bill just yet.
Run another Inventory Valuation Detail report after you've converted all of your purchase orders.
Step 3: Perform a Physical Inventory
Check to see what you have in stock before ordering more. This is known as a physical inventory.
Navigate to the Reports menu in QuickBooks.
Look for a Physical Inventory Worksheet and print it.
Go to your warehouse.
Count the items you have on hand.
Fill out the Physical Inventory Worksheet with the tallies.
Note: Compare the Physical Inventory Worksheet to the Inventory Valuation Detail report that you produced in Step 2. If the amounts differ, make the necessary adjustments in QuickBooks. This should only be done once you've converted all open purchase orders to bills.
Step 4: Purchase more Items
If your inventory is still negative, it's time to place another order.
Create and send purchase orders for the items you require. Your order will not be delivered immediately.
If a consumer requests an item that is out of stock, generate an estimate to begin the transaction.
Next, when you get the order, proceed with the procedures to Convert the Estimate to an Invoice.
With Dancing Numbers hope you found a solution to the negative inventory difficulties in QuickBooks. Follow the steps outlined above to address negative inventory issues in QuickBooks. If you have any questions or concerns, please contact our help desk. Our team is available to help you anytime you need it.
Accounting Professionals, CPA, Enterprises, Owners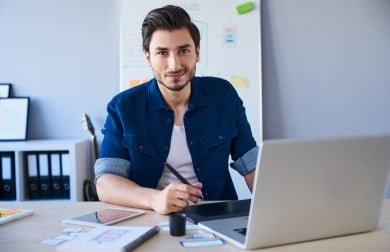 Looking for a professional expert to get the right assistance for your problems? Here, we have a team of professional and experienced team members to fix your technical, functional, data transfer, installation, update, upgrade, or data migrations errors. We are here at Dancing Numbers available to assist you with all your queries. To fix these queries you can get in touch with us via a toll-free number
+1-800-596-0806 or chat with experts.
---
Frequently Asked Questions (Faqs)
In QuickBooks, How do you Interpret Negative Inventory Issues?
Negative inventory can appear on your Balance Sheet, although it is most commonly seen on the following reports:
Inventory Valuation Detail Report (IVD) The IVD report is the ONLY one that may be utilized to determine the breadth of your negative inventory. Negative inventory appears in the Quantity on Hand (QOH) column as negative numbers.

Navigate to the Reports menu.


Choose Inventory, then Inventory Valuation.
What is the Negative Item Listing report in QuickBooks Inventory Issues?
The Negative Item Listing report is available in QuickBooks Enterprise 15.0 and later. It is important to note that it displays current negative amounts but NOT previous negative quantities.

Navigate to the Reports menu.


Choose Inventory, then Negative Item Listing.
You can utilize your Inventory center if you are using QuickBooks Premier or Enterprise 2014 or older and do not have Advanced Inventory.

Navigate to the Vendors menu.


Choose Inventory Activities, then Inventory Center.


Change the filter on the upper left of the Inventory Center window from Active Inventory to Assembly to QOH.