QuickBooks has witnessed a problem and it needs to be closed. This is QuickBooks error 429 and it arises when there is any problem with the QuickBooks accounting software.
If you too are experiencing this kind of error due to a Damaged QuickBooks Company File, then this article is for you.
Save Time, Reduce Errors, and Improve Accuracy
Dancing Numbers helps small businesses, entrepreneurs, and CPAs to do smart transferring of data to and from QuickBooks Desktop. Utilize import, export, and delete services of Dancing Numbers software.
Read on to know all about the QuickBooks runtime error 429, its causes, symptoms, and ways to troubleshoot the issue.
About QuickBooks Runtime Error 429 in Simple Terms
It is a runtime error that generally appears on your window with a particular error message, "QuickBooks has witnessed a problem and needs to close it".
Runtime Errors often crash the present running window and it responds very slowly to the given commands. Hence, it is imperative to fix this issue at the earliest.
Causes for Runtime Error 429 in QuickBooks Desktop
There are multiple reasons for which the QuickBooks runtime error 429 is triggered. Here is the list:
The upgrade installation or the download is incomplete and has led to this runtime error.
This error also arises when there is an internet update.
Malware infection that often deletes the important Windows and QuickBooks files.
Any other program will also remove important QuickBooks files.
What are the Signs of QuickBooks Error 429?
Here are the symptoms of QuickBooks Runtime Error 429:
The system often start crashes when the same program is running.
Windows function very slowly and response time is too long.
The running program screen has crashed.
The QuickBooks error code 429 is displayed on the computer.
The computer system crashed momentarily.
How to Fix the Runtime Error 429 in QuickBooks Desktop
There are a few methods to fix this runtime error. The different methods are as follows:
Troubleshoot 1: Shut the Contrary Programs
When you experience a runtime error, It is quite likely that the reason is programs that are conflicting with others. Here is how you close the contrary programs:
Step 1: Open the particular Task Manager by pressing Ctrl+Alt+Del. You will see all the programs that are running at present.
Step 2: Navigate to the Processes tab and then the programs will be stopped when you highlight every program. Press the End Process tab.
Step 2: You need to see if the error message occurs again every time a process is stopped.
Step 3: When you find out which program is leading to the error, you may proceed with the next troubleshooting process, and reinstall the application.
Troubleshoot 2: Update the Programs that are Contradicting
Via the Control Panel
Step 1: For Windows 7, press the Start button and then press the Control panel. Now Uninstall the program.
Step 2: For Windows 8, press the Start button, now go down and press More Settings. Now press Control Panel and then click Uninstall a program.
Step 3: For Windows 10, press the Control Panel on the particular Search Box and press the result. Now press Uninstall a program.
Step 4: Now, press the program that is causing the problem and press Uninstall or Update.
Step 5: If you wish to update, then you need to do as per the instructions prompted and then finish the process. If you want to uninstall, then you need to do as per the prompt and then download again. You can also use the application installation disk to reinstall the program.
Via other Methods
For Windows 7, You will get a List of All the Programs that are installed. When you press Start and go down and move your mouse on the list that is displayed on the tab. You may witness on that particular list, Utility for Uninstalling a Particular program. You may proceed and then uninstall via utilities that are present in this tab.
For Windows 10, Press on Start and then click on Settings then select Apps
Go down to see the number of apps along with the features that are present on your computer
Press the Program that is leading to this Runtime Error. Then you may select to uninstall or press Advanced Options in order to reset the application.
Troubleshoot 3: Download the Current Windows Update or Upgrade the Virus Protection Program
Virus infection that leads to runtime error on your system must be stopped, removed, or quarantined.
It is imperative to ensure that the virus program is updated. Run a complete scan on your system. You can also run Windows Update in order to get the current virus definition.
Troubleshoot 4: Install the Graphics Driver again
If the error is because of a poor graphics driver, then you need to the below-mentioned steps:
Step 1: Open the particular Device Manager. Find the Graphics driver.
Step 2: Press right-click on the Video Card driver. Now press Uninstall. Then install your computer once more.
Troubleshoot 5: Runtime Error Concerning the Internet Explorer
If error 429 arises due to Internet problems, you need to do the things below:
Step 1: Browser Should be Reset
Step 2: Make error notifications and script debugging inactive
On that window of Internet Option, navigate on Advanced tab and search for Disable script debugging
Now add a checkmark on the Particular Radio button
Now uncheck the Display a notification about Script Issues
Press Apply and OK
Now, Reboot the computer
In case such quick fixes fail to work, It is possible to Backup Files and then run the repair reinstall on your system.
Although the QuickBooks error 429 can cause some problems, the solutions given must be adequate enough to fix the problem. Hence, when you try to use the solutions above, make sure that the QuickBooks and Windows are up to date.
However, if you encounter any problem, then you can connect with QuickBooks professionals like us.
Accounting Professionals, CPA, Enterprises, Owners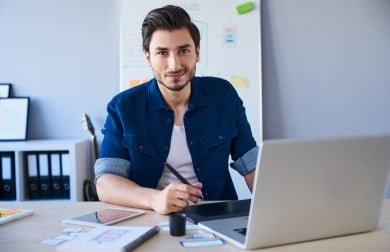 Looking for a professional expert to get the right assistance for your problems? Here, we have a team of professional and experienced team members to fix your technical, functional, data transfer, installation, update, upgrade, or data migrations errors. We are here at Dancing Numbers available to assist you with all your queries. To fix these queries you can get in touch with us via a toll-free number
+1-800-596-0806 or chat with experts.
---
Frequently Asked Questions
How can You Avoid Runtime Errors of QuickBooks?
The best and most recommended way to stay away from runtime/information-related issues in QuickBooks is to use the correct information types.
It is also possible to maintain a distance from the errors.
What are the Most Common QuickBooks Error 429 Issues?
Here are the most common QuickBooks Error 429 issues:

"Win32 Software Error: QuickBooks Error 429"


"Cannot find QuickBooks Error 429."


"Error starting program: QuickBooks Error 429."


"QuickBooks Error 429 quit."


"Error in Application: QuickBooks Error 429"


"QuickBooks Error 429 is missing."


"QuickBooks Error 429 not executing."


"Faulty Program Path: QuickBooks Error 429"