HubSpot is a comprehensive CRM application that gives organizations the resources and tools they need for marketing, sales, content management, and customer care. Slack is a messaging service used for all business and organizational communication. The HubSpot Slack connection facilitates processes and improves team collaboration.
Save Time, Reduce Errors, and Improve Accuracy
Dancing Numbers helps small businesses, entrepreneurs, and CPAs to do smart transferring of data to and from QuickBooks Desktop. Utilize import, export, and delete services of Dancing Numbers software.
In addition to streamlining communication inside the HubSpot platform, a HubSpot Slack integration enables you to automate activities and operations between the two platforms.
A well-liked Customer Relationship Management (CRM) tool among businesses is HubSpot. Businesses may streamline their customer management, marketing, and sales processes with its assistance.
A digital network called Slack links companies to the resources and personnel they use on a daily basis. As a result, Slack and HubSpot are both crucial business tools.
When utilizing these two tools, going from one platform to another will take a lot of time. This is something that integration between these two systems may prevent. After the integration, you will be able to get tasks, alerts, and slash commands from HubSpot right in Slack. This post will go into great depth about HubSpot integration with Slack.
Slack and HubSpot integration may often be done in one of two ways. First, without any scripting needed, you can coordinate actions and messages across the two platforms using Zapier.
Overview about Hubspot
The HubSpot platform is broken up into a number of modules, each of which is intended to assist businesses with a distinct area of their operations.
Businesses utilize Hubspot as a platform to communicate with their leads, customers, and evangelists. There are tools included that companies may utilize for services, marketing, and sales. The hosting of websites and landing pages, the development of email campaigns and blogs, and the management of contacts with clients and prospects are all tasks that these technologies may help businesses with. HubSpot is a tool that businesses can use to track user activity and evaluate the effectiveness of their marketing initiatives.
Any business can attract, engage, and delight consumers with the aid of HubSpot, an all-in-one software platform. Businesses may manage and automate their operations more successfully and efficiently with the help of the tools it gives for marketing, sales, and customer support.
With an emphasis on offering an all-in-one solution for companies of all sizes, HubSpot is renowned for its user-friendly design. Its tools are made to effortlessly link up with one another. In turn, HubSpot offers companies a consolidated perspective of their operations while also assisting them in enhancing client engagement and retention.
Reasons of Using Hubspot
HubSpot offers drag and drop website creation, so businesses may avoid hiring a designer or IT support staff to handle the development and operation of their websites.
Enterprises can publish mobile-friendly content and customize it for each visitor to their website with the aid of HubSpot's website builder.
By offering a platform for finding, monitoring, and organizing keywords, HubSpot assists businesses in improving organic search results.
HubSpot can track impressions, clicks, and ROI (Return On Investment) for businesses through digital advertising initiatives.
Using HubSpot, email marketing campaigns can be customized, and their results can be monitored.
Businesses may utilize the information supplied by HubSpot, which is a rich source of data, to make decisions.
Overview about Slack
A business messaging system is called Slack. People may access the information they require through it. By bringing people together to function as a cohesive team, Slack transforms how organizations communicate.
Slack offers a wide variety of add-ons for various office programs in addition to sending instant conversations. Slack's primary purpose is to promote communication between individuals, hence the add-ins are not necessary for you to utilize it. It offers direct message (DM) and channels (group chats) as its two chat options.
There are public and private Slack channels. Any member may view and join a conversation when it is public, but when it is private, only the members of the chat can view it and invite other users to the chat.
A platform for team communication and cooperation, Slack is a cloud-based collaboration application. It was created by Slack Technologies and launched for the first time in 2013.
Slack acts as a focal point for team communication, allowing users to send and receive messages, exchange files, conduct audio and video chats, and connect to other external software programs. Slack channels may be categorized by project, team, or topic to make it simple for users to connect with and work with the appropriate individuals.
Integration with other software and services, like Google Drive, Trello, and Salesforce, is one of Slack's strongest features. Users may consolidate their work in one location thanks to this connection, which makes it simpler to manage and work together on projects.
Slack is utilized by a variety of businesses, from tiny startups to huge corporations, and has established itself as a necessary tool for remote teams, allowing them to remain connected and productive no matter where they are.
Need of Hubspot Slack Integration
Your everyday workload might be significantly reduced with the HubSpot Slack Integration. Here are some requirements for the Hubspot Slack Integration.
Streamline Workflow
Streamlining the procedures for marketing and sales is one of the main advantages of this connection.
When used alone, HubSpot can easily handle your content marketing, social media, lead creation, and sales lead qualifying. Additionally, Slack may be utilized to talk to the bigger team. However, constantly switching between tools to update Slack with HubSpot information might cost your team precious time.
You can get notifications and changes from HubSpot in real time within the Slack App by integrating HubSpot with Slack. This enables your team members to focus uninterruptedly on important tasks. At the same time, they keep up with everything that occurs at the business' HubSpot account.
Improve Collaboration
With this integration, your HubSpot action items are immediately reported and distributed to your team.
Gain Better Visibility
You can check how your HubSpot campaigns are doing by getting real-time Slack updates. You may then make informed selections thanks to this. Even better, you can link notes from HubSpot to Slack that are connected to a lead or company record.
Synchronize HubSpot channels' live chat data with Slack. Whenever necessary, keep an eye on your customer or sales interactions.
Save Time
Your time may be saved in a variety of ways thanks to the combination of these two products. Spend less time communicating with HubSpot users via Slack and vice versa. To convey significant updates, such as the addition of a contact to a list, send messages to particular Slack channels directly from HubSpot.
The best feature of all is probably the ability to use Slack's slash commands to get information from contact records on HubSpot.
Increase in Productivity
Your sales team may now receive notifications anytime a new contract, company, or contact is created on HubSpot. They may link tasks established on Slack to a HubSpot contact, deal, or company at the same time.
Your customer communication, lead response times, and sales will all certainly improve as a result, increasing productivity overall.
Advantages of Hubspot Slack Integration
The demand for seamless connectivity across diverse marketing, sales, and customer support platforms has grown as firms continue to embrace digital transformation. The HubSpot Slack integration is one that has grown in popularity recently. The following are a few advantages of using this integration:
Real Time Communication
Users can now easily remain up to speed on the most recent developments thanks to the connection, which enables them to get notifications about significant HubSpot events straight in Slack. Teams are able to interact in real time and react swiftly to changes as a result, increasing overall efficiency.
Improve Collaboration
Teams may work more effectively and exchange information across several departments by integrating HubSpot with Slack. This promotes quicker decision-making and ensures that everyone is on the same page, which results in a more efficient and effective workflow.
Increase Visibility
Through the connectivity, sales and marketing operations are more visible, enabling teams to monitor leads, deals, and other important KPIs. This improves overall performance by enabling organizations to make better-informed decisions and timely strategy adjustments.
Time Saving
As a result of the integration, regular processes like lead enrichment and lead nurturing may be automated, saving the sales and marketing teams considerable time. This results in a more effective use of resources and may enable firms to expand more quickly.
Enhance Customer Experience
Businesses can provide customers a more tailored and responsive experience by connecting HubSpot with Slack. Customer satisfaction levels increase because of the speedy responses provided by customer care personnel to consumer questions and requests.
Receive Notification
You will be able to get your HubSpot notifications as Slack messages once the connection is complete. HubSpot often sends notifications by email, which makes it simple for them to disappear. You'll avoid this thanks to the integration. You'll be able to integrate with your leads more rapidly as a result. Typically, you'll receive notifications when a prospect fills out a form, a new contact is allocated to you, a new contract is assigned, and more.
Gathering of Information
You may use Slack to search for data that is kept in your HubSpot account thanks to the connection. By doing this, you won't need to go through several HubSpot files. Slash commands can be used to do a search for this data.
Improve in Conversational Marketing
In today's marketplace, conversational marketing is crucial. For responses to their inquiries, the majority of individuals use live chats and chatbots. Your conversational marketing approach will be improved by combining the HubSpot and Slack chats tools. The integration of HubSpot with Slack will improve what is already a fantastic conversational marketing tool.
Adding of Tasks
You will find it simple to construct a task out of any Slack message thanks to the connection. A firm, contact, or deal in HubSpot may then be instantly linked to the newly generated task through Slack. You will be able to save time, effort, and prevent forgetting to accomplish specific activities thanks to this.
Working of Hubspot Slack Integration
The general operating principles of the HubSpot-Slack connection are as follows:
Setting up the Integration
Normally, In order to set up this integration, you would require admin rights on both your HubSpot and Slack accounts.
Within its platform, HubSpot often offers integration guidance and alternatives.
Configuration
Usually, you would begin by setting up the integration settings. This entails connecting your Slack workplace and HubSpot account.
It's possible that you'll need to provide certain rights or develop a Slack app for this.
Data Sync
HubSpot and Slack may be configured to synchronize data once the initial setup is complete.
Common data that may be synced from HubSpot to Slack includes contacts, prospects, deals, and other CRM-related data.
Notifications and Alerts
With the help of HubSpot, you can configure Slack notifications and alerts for particular activities or occurrences.
For instance, you may sign up for Slack notifications if a contact enters a given level in your sales funnel, a deal closes, or a new lead is formed.
Activity Stream
Numerous HubSpot-Slack connections have a "Activity Stream" or channel where HubSpot updates are shown.
Having real-time access to client interactions, sales activity, and other crucial data may benefit your team.
Bot Assistance
To speed up activities and data retrieval, certain integrations may leverage HubSpot or Slack bots.
To retrieve HubSpot data within Slack, you might be able to use natural language instructions.
Workflow Automation
You may design workflows and automation rules that, when applied to events or conditions, cause actions to be taken in Slack or HubSpot.
For instance, you may have HubSpot generate a new lead whenever a Slack channel message about leads is submitted.
Customization
The information communicated between HubSpot and Slack, the notification format, and the channels where changes are made may all be customizable depending on the connection capabilities.
Security and Permissions
If sensitive data is being transferred, make sure the integration is configured securely.
Assign users the proper rights to limit who may access and change the integration settings.
Monitoring and Maintenance
Review and keep an eye on the integration on a regular basis to make sure it keeps working as it should.
Watch for alterations and upgrades in Slack and HubSpot that may have an impact on the integration.
Steps for Hubspot Slack Integration
From your HubSpot account, you may create a Slack integration with HubSpot. The steps below should be followed.
First Step: Log into HubSpot and select Settings from the menu on the top right.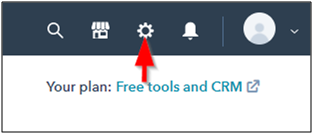 Second Step: A fresh page will load. Select "Integrations" from the left-hand vertical navigation bar. Select the "Connected Apps" menu item.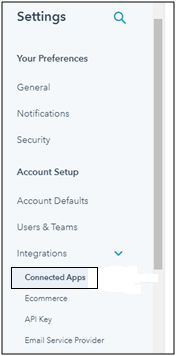 Third Step: Select Visit App Marketplace option from the menu on the top right.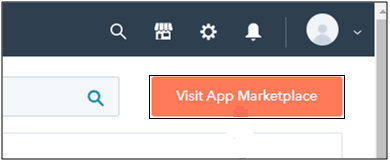 Forth Step: A fresh page will load. Search for Slack using the search bar. You may find it by just typing "Slack" into the search box. "Slack" is your option.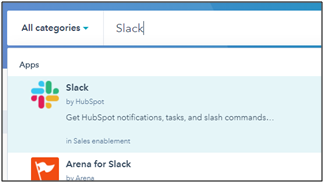 Fifth Step: A page for the Slack app will be shown. Visit the many sections of the website to learn what integration entails. In the top right corner, click on the Install App button.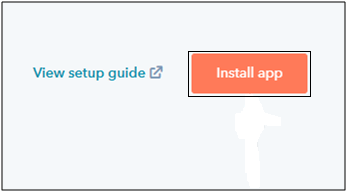 Sixth Step: The specifications of your workspace will need to be entered in a new window that appears in step 6. If you are already logged in to a workspace, you will be asked to give HubSpot permission to access it. Choose "Allow" from the menu.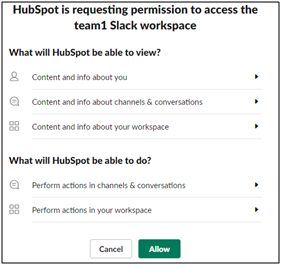 After that, Hubspot will lead you to a list of associated applications, where you can see that Slack is one of them.
Congratulations!
Integration went smoothly.
Any company seeking to organize their processes and boost efficiency would be wise to integrate HubSpot CRM with Slack. You can quickly automate your workflows and link your preferred applications with an AI-driven integration platform. Real-time data synchronization and configurable field mapping set it apart from other integration solutions. While we handle the rest, you can concentrate on expanding your business.
Our team at Herbmitlabs.io can make the integration simple for you because we are experts in HubSpot Slack and other HubSpot Integrations. You may get in touch with us not just to combine HubSpot and Slack but also to integrate any other tool you use with your HubSpot CMS/CRM. In turn, our team can concentrate on a seamless integration while your employees may better concentrate on key tasks.
Accounting Professionals, CPA, Enterprises, Owners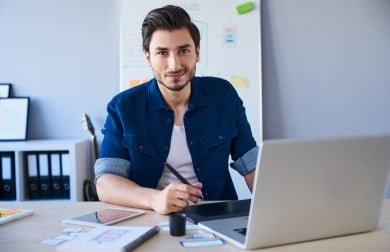 Looking for a professional expert to get the right assistance for your problems? Here, we have a team of professional and experienced team members to fix your technical, functional, data transfer, installation, update, upgrade, or data migrations errors. We are here at Dancing Numbers available to assist you with all your queries. To fix these queries you can get in touch with us via a toll-free number
+1-800-596-0806 or chat with experts.
---
Frequently Asked Questions
How much Time does it take to Set up an Interface between Slack and HubSpot CRM?
The intricacy of the relationship between HubSpot CRM and Slack will determine how long it takes to set up. Most connections may be set up quickly with a user-friendly interface.
Is it Possible to Modify the Fields that are Synchronized between Slack and HubSpot CRM?
Yes, You may alter the fields that are synchronized between HubSpot CRM and Slack according to your particular requirements. Select the fields you want to sync, then map them to the equivalent fields in the other app.
How Frequently does HubSpot CRM and Slack Data Sync?
In real-time or at predetermined intervals, you can sync data between HubSpot CRM and Slack. Depending on your needs, you may decide how often your data is synced.
Is Slack used by HubSpot?
Send Slack Notifications Through Workflows: Professional & Enterprise Customers of Marketing Hub, Sales Hub, and Service HubThe days of spending time flitting between tools are over. Instead, use HubSpot and Slack to work from anywhere.
How many Applications can I use with Slack?
App Directory Stats for Slack. Slack is an adaptable platform for all sorts of teams and processes because of its robust ecosystem of applications, which spans a wide variety of categories. Over 2,600 applications are available in the Slack App Directory, according to Slack, to help your work.