Your productivity and workflow can be streamlined by QuickBooks Slack Integration. You can automate routine processes, cut down on physical labor, and improve team cooperation by integrating these two apps.
Save Time, Reduce Errors, and Improve Accuracy
Dancing Numbers helps small businesses, entrepreneurs, and CPAs to do smart transferring of data to and from QuickBooks Online. Utilize import, export, and delete services of Dancing Numbers software.
No matter if you are running a small company or work for a large enterprise, for integrating QuickBooks with Slack you can have a variety of benefits. By doing so, you may automatically map the data fields across the two apps, removing the need for human data entry and lowering the likelihood of mistakes.
You can set up workflows to have one app take certain actions in response to events in another app, or you can set up automatic processes to work without your involvement.
Numerous of our clients use QuickBooks to manage their money, and as a result, they manage their inventory using the program's inventory management module, which is adequate to a point. But when QuickBooks is used with other business software like Salesforce, Microsoft CRM, Shopify, and team tools like Slack, it needs to be intelligent enough to keep these systems updated with the inventory changes.
Frequently, your complicated business logic can't be handled by the typical QuickBooks and Slack interfaces. Businesses often wind up altering their procedures in order to operate inside the constraints of their pre-built integration platform.
About Slack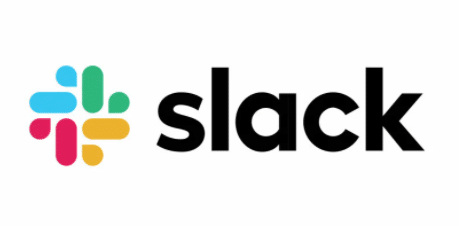 Slack, a business chat platform, allows users to obtain the data they need. By bringing people together to function as a single, cohesive team, Slack revolutionizes commercial communications. You can transmit files and messages through the workplace chat platform Slack. Slack is an instant messaging program as a result. These add-ons are not necessary for utilizing Slack because its primary function is team communication. Slack has two different chat modes: channels (group chat) and direct messaging (DM), which is person-to-person communication. Before utilizing Slack, you should keep the following in mind:
Name of the Slack
The list of Slack channels where you are a member
Chat Window
Names of the peoples to whom you have messaged or messaging
Customers give their Slack instance a name when they decide they wish to utilize the service. This becomes a component of their particular URL. Slack channels can be either public or private; the former allows anyone to see and join, while the latter permits only channel users to see it or invite others to join. In other words you can say that slack has two different chat modes: channels (group chat) and direct messaging (DM), which is person-to-person communication. DMs are never public, despite the fact that they can involve up to eight people.
In the chat pane, all genuine dialogue takes place. You can use emoji reactions, upload gifs, view RSS feeds, set reminders, get add-on notifications, read any message reply, and use a number of additional bells and whistles. However, here is where you meet new people the most.
You are most likely reading this, though, because you feel a little out of the loop and want to know what the fuss is all about. We have created this practical guide to assist you in navigating those difficult themes. You will master this subject by the time you finish reading this article.
About QuickBooks Desktop and QuickBooks Online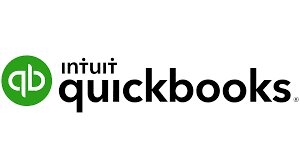 One of the most often used options for accounting software is Intuit QuickBooks. Both QuickBooks Online and QuickBooks Desktop are available; each provides unique features, plans, advantages, and disadvantages. One of the both is significantly more expensive than the other is pocket friendly, but choices depend on the situation, most of all cheaper choice can be preferable.
QuickBooks Desktop
QuickBooks Desktop, Which you download and install on your computer, is more traditional accounting software than QuickBooks Online. The annual fee for the desktop version is $349.99, while the cloud-based version is $15. Although both versions offer mobile apps, users mostly utilize the PC version's app to upload receipts.
The ideal businesses for QuickBooks Desktop are those that are accustomed to accounting and don't require real-time communication. When utilizing the desktop version, it installs itself to your computer automatically. This means that network problems are unimportant and that the data transfers as quickly as your machine. This raises a fresh, significant problem with the desktop application. Each concurrent user of the account will be charged a price.
QuickBooks Online
QuickBooks Online, a web-based accounting solution, is used to handle the complete business's financial operations. Among the various uses for the software are bookkeeping, payroll, invoice management, bank reconciliation, expense tracking, financial reporting, tax administration, and more.
Online resources include QuickBooks Online, a cloud-based accountancy program. Companies who require real-time collaboration and access to their QuickBooks file from any device are advised to use QuickBooks Online. There are several features in the online mobile app. Multiple users may log in to the account at once using the online version. QuickBooks Online is more useful all around and provides additional features when travelling. If you don't want the more sophisticated features provided by the Desktop membership, it will be less expensive to use the online version.
The only available payment method when registering for QuickBooks Online is monthly payments. Nevertheless, when you sign up, you can switch to yearly billing to save 10% by navigating to your account settings. Every online plan includes the features like tracking of receipt, QuickBooks compatibility and many more than 650 app interfaces with programs like PayPal, Square, and Shopify. For a cost of up to $40 per person, you can utilize the online version to grant cloud access to your account to up to 25 people.
Need of Slack Integration with QuickBooks
Software platforms like QuickBooks and Slack provide APIs that let you connect securely and access your data. Now days you may need to automate key business operations and save time as well as money by creating a bespoke integration for your company.
The integration will help you in eliminating double data entering.
The chances of error reduce due to integration of both.
Save time and resources as well.
Provides you real-time updates so you can easily trust your data.
You can easily process large volumes of data securely.
Key Benefits of using Slack
Businesses can easily boost their efficiency and streamline of their workflow by integrating various apps. Slack and QuickBooks may be readily integrated, and you can gain a number of advantages. Some of them benefits are:
Improvement in Communication
Set up automatic Slack notifications for each time a new task is added to QuickBooks. The collaboration and communication between various teams and departments within your company can be enhanced by integrating QuickBooks with Slack.
This can help you save money and time while also lowering errors and increasing accuracy in general. By integrating QuickBooks Online with Slack you can easily improve efficiency and productivity of your business by automating repetitive operations.
Data Visibility is Enhanced
In Slack, you may view a project's progress in real time while keeping track of it in QuickBooks Online. Enhanced data visibility may be obtained by integrating QuickBooks with Slack, giving you knowledge of your company's activities and the ability to take more wise decisions.
Automate the process of adding new QuickBooks Online records each time a Slack entry is made. You may simplify your workflow and spend less time and effort completing tasks by connecting QuickBooks with Slack.
Productivity will Increase
Create tasks in Slack on the basis of fresh emails obtained in QuickBooks. The AI-powered integration of QuickBooks and Slack enables you to automate repetitive processes and improve your workflow, eventually saving you time and boosting productivity.
When new emails are received in QuickBooks, automatically post updates on Slack. By making it simpler for team members to communicate information and keep on top of assignments, QuickBooks and Slack integration can enhance collaboration amongst team members.
It is suitable for the startups or small companies who had tight finances as for this they have to invest less. Due to the lack of pricey software or the need to engage a developer, it provides a cost-effective option to integrate QuickBooks with Slack.
Select the events that each app uses to initiate an action, create filters to exclude specific data, and more. You can easily alter your integrations as per your unique requirements.
This might assist you in providing your clients with better goods and services, hence boosting their satisfaction and loyalty. You may give your company a competitive edge by integrating QuickBooks Online with Slack so that you can operate more quickly, effectively, and accurately than your rivals.
How Slack work with QuickBooks
The integration of Slack with QuickBooks enables you to work in a more collaborative, adaptable and inclusive manner.
Connected: Slack in QuickBooks makes it simple to communicate with your coworkers, after which you can message anyone inside or outside your company and then cooperate as if you were in person. In channels, which connect the appropriate people and information, people can work in specialized locations.
Flexible: In QuickBooks Slack, asynchronous work is supported. No matter where you are or what time zone you are in, you can obtain the information that you need when work is arranged into channels. Without needing to plan schedules, you can also ask questions, learn about recent advances, and then share updates.
Inclusive: Everyone in a company using Slack gets access to the same shared information that is also searchable. When teams collaborate through channels, information can be distributed to everyone at once, assisting teams in maintaining alignment and accelerating decision-making.
Steps for QuickBooks Slack Integration
An instruction manual for integrating QuickBooks with Slack is provided below.
Step 1: In First Step You Need to Add Trigger, It is the Beginning Step
Include a trigger as the workflow's beginning point, specifying whether it should run manually, on a schedule, in response to a web hook, or in response to an app event.
Step 2: Now You have to Add QuickBooks Online and Slack Nodes
Incorporate Slack and QuickBooks nodes into your workflow canvas. You might already have taken the first step in some circumstances by using Slack or QuickBooks. Slack and QuickBooks login information, if any, should be added. As needed, configure them.
Step 3: Now Build the Connection of QuickBooks and Slack
For the purpose of transferring data via the process, a connection is created between QuickBooks and Slack nodes or the other way around. One node's output is sent to another node's input through a connection between the two nodes. There could be one or more connections on each node. Use core nodes to branch your flow, alter files, and launch JavaScript scripts that you've written, or modify data fields.
Step 4: Now Hit the Entre Button to Run the Workflow
You can start by clicking the Execute Workflow button.
If your company trying to improve efficiency and productivity then it would be wise to integrate QuickBooks and Slack. You may quickly automate your workflows with the help of an AI-driven integration platform by connecting your preferred apps. Slack differs from other integration platforms due to the sophisticated features it offers, such as real-time data syncing and custom field mapping. Due to this link, you are free to concentrate on expanding your company while we take care of the rest. Experience the advantages of seamless app integration right away by giving it a try.
Due to this post, you can now specify what you mean when you talk about Slack and QuickBooks integration. Users are urged to combine Slack and QuickBooks by the material on the page. In case if you need any assistance then ask one of our IT specialists. Because of these, QuickBooks and Slack will be easier for you to comprehend and use. Our Dancing Numbers specialists are always available to assist you.
Accounting Professionals, CPA, Enterprises, Owners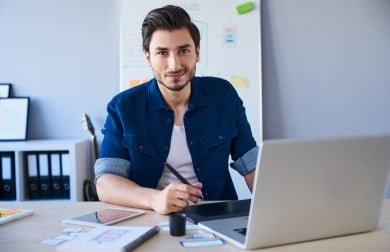 Looking for a professional expert to get the right assistance for your problems? Here, we have a team of professional and experienced team members to fix your technical, functional, data transfer, installation, update, upgrade, or data migrations errors. We are here at Dancing Numbers available to assist you with all your queries. To fix these queries you can get in touch with us via a toll-free number
+1-800-596-0806 or chat with experts.
---
Frequently Asked Questions
What Types of Triggers and Actions are Available for the QuickBooks and Slack Integration?
The interface between QuickBooks and Slack allows a number of triggers and actions, such as adding new records, modifying existing records, sending notifications, and more. In order to automate your workflows, you may pick one from of a variety of triggers and actions.
Is Customization of the Field that is Synchronized Between QuickBooks and Slack is Possible or Not?
Yes, You can adjust the fields that are synchronized between QuickBooks and Slack based on your unique requirements. You can pick which fields to sync and map them to corresponding fields in the other app.
How to do Integration with Slack?
Click the Add to Slack button located on the app's page. Then adhere to the instructions to install the app or link your account. If an app is already installed in your workspace, you'll have the opportunity to connect your account after clicking Add to Slack. From your workplace, you can also look for and download apps.
What are the Steps for Launching Slack?
Following are the seven simple instructions that anyone can use to spread up Slack throughout their organization. No matter where they are. These are the seven steps:
Make your digital workspace accessible to anyone.
Create your initial channels and assist your staff as they get started.
Establish channels for work.
Establish social channels to keep more connected.
Integrate Slack with your other tools.
Use Slack Connect to interact with clients, partners, and suppliers.
Additional advice and suggestions for using Slack asynchronously.
Workflows are multi-step operations or procedures that are automated and begin in your Slack workplace. They are fully functional within Slack and have connections to other programs and services. By default, Workflow Builder can be used to build unique workflows by any subscribed user of a Slack workspace.