It is possible that your QuickBooks data can be disordered and completely out of date. It is also possible that you have failed to maintain precise books. So the question is how to clean up QuickBooks and then put your Finances on the right track?
Save Time, Reduce Errors, and Improve Accuracy
Dancing Numbers helps small businesses, entrepreneurs, and CPAs to do smart transferring of data to and from QuickBooks Online. Utilize import, export, and delete services of Dancing Numbers software.
Do not worry. Cleaning your books of accounts is easy and can be done. Several new businesses face bookkeeping problems. Usually, all startups would prefer an accounting from the beginning days of their inception. Precise finances enable your business to comprehend its cash status, prepare forecasts, rope in investors, and make sure of compliance.
It is possible to restore your general ledger and display clear financial information to the investors, internal teams, and lenders by cleaning up your QuickBooks with the help of the steps given below.
Steps To Your QuickBooks Clean Up Checklist
In case your QuickBooks includes a long list of transactions which, for some reasons are uncleared, or if you have failed to comply with the Generally Accepted Accounting Principles (GAAP), it is imperative for you follow certain rules. You need to conduct a clean-up with instructions from professionals who have expertise in the related industry.
Here is an overview of the basic QuickBooks cleanup checklist to get you started:
1. Do not Remove Your QuickBooks Historical Data
In case your expertise is limited to business accounting, you may think of restarting your QuickBooks accounting software to create a completely new Chart of Accounts. Not to mention, during QuickBooks cleanup, you must merge old transactions, but there is rarely any time to go through the historical data to classify the transaction in the right manner.
QuickBooks Online and QuickBooks Desktop both enable users to remove historical data, however, in the beginning, it is not as ideal as you will need it to be to use historical data to have a precise balance sheet.
Even though you require backups of crucial financial reports like invoices, bank statements, etc., your particular QuickBooks file data may comprise crucial data that can assist your finance team to make the numbers relevant.
2. Create a List of Possible Problems
Check your Chart of Accounts and find issues that could show problems with your accounting records. Some common instances include:
You have precisely monitored loan interest, bank fees, or fixed asset depreciation.
Your QuickBooks does not have the right information concerning inventory levels.
You have not reconciled your accounts frequently and hence cannot locate the discrepancies source on your particular balance sheet.
It is not possible to issue a precise Profit and Loss statement or any other kind of key financial statement.
You have a second journal and transaction entries.
You depend on estimations while paying local, state, or even federal taxes.
As long as you do not meet these issues, all your business activities are restricted. Lenders and investors will require credible information because of due diligence and you may overpay or pay less taxes. Furthermore, you will not be able to connect the financial goals of your business to your team.
By finding problems in your QuickBooks data, you will be able to assist your finance team locate solutions and create a more feasible approach to bookkeeping.
3. Evaluate and Revise Your QuickBooks Chart of Accounts
Your particular chart of accounts enables you to classify transactions and creates the basis for your financial statements. Usually, founders do not care about the Chart of Accounts while creating their QuickBooks account or while using the software built-in categories, leading to a huge mistake. Miscategorization can impact tax compulsions and display a wrong image to people not related to your business, usually the investors.
In simple words, you should modify the operations of your business with the chart of accounts. The objective is to offer a perfect level of detail not more to display historical trends and foresee future performance.
4. Locate a Long-term Bookkeeping Squad
Cleaning up QuickBooks data is a very time-consuming task, however, it is not a one-time job. Your startup required a full-time finance and bookkeeping functioning team that can support you to uphold GAAP rules and prepare a chart of accounts that helps you address long-term goals.
Search for professionals who give importance to the accuracy of historical data rather than fresh data. Most significantly, you should not restrict yourself to altering bookkeeping practices to streamline future reconciliations and acquire accurate business finances every year error-free.
Repair damaged Transactions and Lists in QuickBooks Desktop using the QuickBooks Clean up Tool
The QuickBooks Cleanup tool assists in fixing issues that have occurred because of damaged data. The tool helps in:
Running of data files effectively.
Suppressing the data to turn the file size small in QuickBooks Desktop.
Fix the list of damages at the particular Point of Sale.
Clean QuickBooks to fix transaction
What are the guidelines to follow to cleanup QuickBooks Desktop?
Here is the list of the guidelines one must follow prior to clean-up of QuickBooks Desktop:
Create a Copy of Your Data File: The cleanup company data utility automatically creates a copy of your data, but it's still a good idea to have a separate backup in case there is data loss.
Compress the Database: You can fix any listed damage on the file by selecting this option.
Never Stop the qbpos.exe Process: If the cleanup data utility is cancelled, your data may become unintentionally damaged, however, if this happens accidentally, call the QuickBooks Pro advisor for help.
Here are steps to clean QuickBooks Desktop with the help of clean up company data utility tool:
In your QuickBooks Desktop, press the File tab. Now select Utilities.
Choose Clean Up Company Data. Now put a checkmark on the option Compress Data. Now when you see a warning message, press OK.
You can choose the list you wish to delete from the Non-history documents.
In the Historical documents and other data screen, select the data to be deleted along with the name and then click Next.
Choose Cleanup from the option Proceed with Cleanup. Hold on till the cleanup is over.
Now move ahead with the second cleanup of QuickBooks Desktop in case any issue occurs.
How to Clean up QuickBooks Online?
With the help of cleaning up QuickBooks Online, the user gets to begin fresh with the QuickBooks Online company file. The recommended option is to cancel the subscription and then prepare a new account. In case your account is less than 60 days old, removing it is the best option.
Clean up QuickBooks Online Data in case the Account is Less than 60 Days Old:
Log in to your QuickBooks Online.
In the particular URL bar, do the modifications- alter /homepage to be /purgecompany
Press Enter. A window that warns you of certain things that will get deleted in the process.
On the window, Press Yes, and click OK.
Press Wipe Data.
After it is done, add all the company information.
Clean up QuickBooks Online with an Account more than 60 Days Old:
Step 1: Cancel your particular Current Account
Go to the settings and press on the option, Account and Settings.
Select the Billing and Subscription option from the QuickBooks section. Now choose Cancel
With the help of the guidelines provided on-screen, cancel the account. If you use payroll, you need to cancel the particular subscription.
Sep 2: Begin a New Company
Sign up for your QuickBooks Online
Add the user ID along with the password
For payroll, you need to sign up once more from the particular Workers.
Press on the gear icon and choose Audit Log.
How to Clean QuickBooks at the Year-end?
The procedure to Clean up QuickBooks at the financial year-end aids to wrap up the financial year. Not to mention, it confirms that your funds are in the right order. To assist you with the same, there is a QuickBooks Cleanup checklist to support you at the year-end.
QuickBooks Clean up Checklist
Here is an overview of the QuickBooks cleanup checklist.
General
Loan balances should reconcile to be in sync with the year-end balance of your bank.
Analyze receivables for all unapplied credits. Dismiss outstanding receivables that are tagged as non-collectible.
Compile a list of vehicles, equipment, or fixtures accumulated or written off during the year. Verify that with big buys they are listed as assets or not expenses.
All the credit card and bank accounts need to be reconciled. Any transaction that is uncleared and more than 6 months old should be authenticated if they are duplicate or actual transactions.
Analyze accounts that are payable for all unapplied credits.
Analyze 1099 vendors: Authenticate the data is right.
Analyze sales and use tax records to create annual filings if relevant.
Payroll
Authenticate that the addresses and social security numbers are right when you analyze the employee records.
Create year-end returns.
Process all the W-3 and W-2 forms.
Other
Prior to processing your initial payroll in the New Year, you need to update the tax tables by running the particular Payroll Update.
Upgrade employment rate changes.
Fix a closing date to enable QuickBooks to alert you to any kind of transaction posted in the previous year.
Do all the required journal entry adjustments like new fixed assets and depreciation costs.
We hope that everything concerning the QuickBooks cleanup Checklist is clear to you. We have highlighted all the points concerning the QuickBooks cleanup checklist for both QuickBooks Online and QuickBooks Desktop versions.
You need to ensure that you follow the steps in the provided order and then execute. It is quite possible that you may get stuck anywhere and need professional guidance to walk you through. In such a scenario, you can get in touch with our Dancing Numbers team of professionals.
Accounting Professionals, CPA, Enterprises, Owners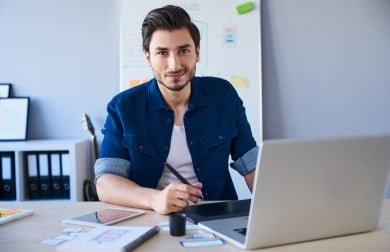 Looking for a professional expert to get the right assistance for your problems? Here, we have a team of professional and experienced team members to fix your technical, functional, data transfer, installation, update, upgrade, or data migrations errors. We are here at Dancing Numbers available to assist you with all your queries. To fix these queries you can get in touch with us via a toll-free number
+1-800-596-0806 or chat with experts.
---