A software package called QuickBooks is designed primarily for the accounting requirements of businesses, particularly SMEs. Because of the wide range of capabilities they provide, this is arguably one of the most used accounting tools. For instance, it can help accountants to execute enormous amounts of computation. It can also merely assist small-time business owners in managing their funds on a daily basis. This post will guide you through all you need to know about downloading QuickBooks Desktop 2021 because it can be a little complicated.
Save Time, Reduce Errors, and Improve Accuracy
Dancing Numbers helps small businesses, entrepreneurs, and CPAs to do smart transferring of data to and from QuickBooks Desktop. Utilize import, export, and delete services of Dancing Numbers software.
In addition, the program is generally compatible with a variety of operating systems, including Windows and Mac, which improves accessibility even more. Having said that, if you're one of those who want to use QuickBooks in your company, the first thing you need to do is figure out how to download the software.
Download QuickBooks Pro 2021
There are many versions of QuickBooks. You can pick whichever one you want based on your present needs because they all have different sets and numbers of features and capabilities. Given that, QuickBooks Pro will be the main topic of this section. The most effective tool for controlling a small business's finances is QuickBooks Pro 2021.
Given that this can be used by three people at once, if you're working with no more than three accountants, you've probably already gotten your money's worth. Despite providing flexible features like a custom dashboard for transactions, tracking bills and fees, and handling taxes, this edition is also regarded as the most economical among small-time accounting systems. In the following sections, we'll thoroughly walk you through downloading this, but to get things started, you should set aside 150–200 MB of free space.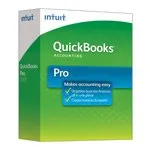 Download QuickBooks Premier 2021
QuickBooks Premier 2021 will best meet your needs if your company is slightly larger, that is, small to medium-sized with significant financial management needs. It supports up to five people and has additional features than the Pro. Additionally, you can anticipate accountant-specific features, which will be quite beneficial if you want to increase your accountant's toolkit for managing funds. To give you an overview, some features in Premier that are unavailable in Pro include asset tracking, enhanced multitasking, and sales forecasting.
In terms of file size, QuickBooks Pro and QuickBooks Premier are relatively close to one another. Both can require download spaces of between 150 and 200 MB.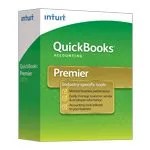 Download QuickBooks for MAC 2021
Even though QuickBooks for Mac only has one option, Mac Plus, businesses should nevertheless give it serious consideration. One to three users can access capabilities like payroll administration and other fundamental bookkeeping tools with this software. But keep in mind that QuickBooks for Mac Plus can be somewhat constrained for medium-sized companies who are trying to upgrade their business tools all the time. Only if you prefer using Apple's operating system to the standard desktop version of Windows, this will be ideal. You might want to look into QuickBooks' online editions as an option so you can continue using Apple while having access to extra features.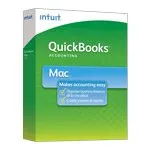 Download QuickBooks Accountant 2021
If you're an accountant who wants to improve the level of service you provide to your clients and broaden your toolkit, you might want to look into QuickBooks for Accountant 2021. All the tools you'll need for managing your company's finances are included in an all-in-one dashboard. Even better, you should be able to use the software with ease for your own business due to the way it is laid out.
You can download the software and use QuickBooks online for free if you sign up for QuickBooks for Accountant as an accountant. Additionally, they provide a course to some users.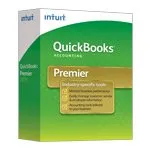 System Requirements of QuickBooks 2021
Your desktop should be compliant with the software's system requirements in order to be able to download and use QuickBooks effectively and without any issues. The specifications you need to be aware of are listed below:
Operating System: Windows, Linux, Mac, and Android (4.4+)
RAM: 4 to 8 GB
Processor: 2.4 GHz
RAM for Servers: 8GB to 20GB (Depending on the number of users)
Disk Space: 2.5 GB of disc space plus 4 GB of additional RAM
Note: In The system information for your device is typically located under "Systems" or "About Device" in the Settings menu. Keep in mind that when determining compatibility, you might also need to take into account your other programs. These consist of anti-virus software, anti-malware, and other accounting tools.
All Features of QuickBooks Desktop 2021
In the sections that follow, we'll go through the features of each of QuickBooks Desktop 2021's versions to help you get a better picture of the software and determine whether or not it will work well for your company.
Features of QuickBooks Pro 2021
A maximum of three users
Reports Capacity: 100
Personalized User Permissions
Acceptance of Card Payments
Tracking International Sales
Dashboard for One-Click Sales
Tracking Multiple Currencies
Monitoring Purchase Orders and Inventory
Integrations With Third Parties
Instant Reports
Features of QuickBooks Premier 2021
A maximum of five users
Reports Capacity: 150
Personalized User Permissions
Acceptance of Card Payments
Tracking International Sales
Dashboard for One-Click Sales
Tracking Multiple Currencies
Tracking Management of Purchase Orders and Inventory
Integrations with Third Parties
Instant Reports
Industry-Specific Instruments
Business Plan Development
Writer of QuickBooks Statements (For accountants only)
A tracker and manager for fixed assets (For accountants only)
Concurrent Company Processing (For accountants only)
Features of QuickBooks Enterprise 2021
4030 users is the maximum number.
Reporting Capacity: 200+
Personalized User Permissions
Acceptance of Card Payments
Tracking International Sales
Dashboard for One-Click Sales
Tracking Multiple Currencies
Tracking Management of Purchase Orders and Inventory
Integrations with Third Parties
Instant Reports
Industry-Specific Instruments
Business Plan Development
Writer of QuickBooks Statements
A tracker and manager for fixed assets
Concurrent Company Processing
Customized Prices for Goods and Services
User Roles That Are Pre-Defined
Bin Location Tracking
Ability to work with bar codes
Features of QuickBooks for Accountant 2021
Toolbox for accountants
Review of Client Data
Client Collaboration
Several Monitors at Once
Approval of the Bills Manager Workflow
Streamlining Sales
Cloud Access
Features of QuickBooks for Mac 2021
Three users at most
Expenses Accounting Tracker
Invoice Manager
Accrual Double-Entry Bookkeeping
QuickBooks Desktop 2021 Pricing
The cost of QuickBooks Desktop 2021 will vary depending on a number of factors, including as the package you choose, the number of users you require, and the QuickBooks Add-ons you want to purchase in addition to the main software. An outline of the costs you can anticipate can be seen below:
QuickBooks Online
There are three plans available under QuickBooks Online: Simple Start, Essentials, and Plus.
Simple Start is undoubtedly the most cost-effective option because it just costs $8 monthly or $151.36 annually. This works best for newly established micro businesses and independent contractors who aren't yet managing a lot of money.
$12.50 monthly or $237.60 annually is essentials cost. This is for companies that are beginning to expand their financial resources in the sector.
Lastly, the Plus Plan is $322.96 per year or $17 per month. This is the most expensive option available through QuickBooks Online, and it is already limited to upscale and well-established companies.
QuickBooks Pro
The pricing of QuickBooks Desktop Pro 2021 for one user is $349.99, for two users it is $549.99, and for three users it is $749.99. You must choose the Premier Plan or a higher level if you require more than three users.
QuickBooks Premier
Similar to the previous version, QuickBooks Desktop Premier 2021 is priced per user per year at $349.99, $549.99, $749.99, $1,449.99, and $1,749.99. This bundle is more advantageous overall because it costs exactly the same as the Pro Plan.
QuickBooks Enterprise
QuickBooks Desktop Enterprise is the ideal option for authorized businesses that must oversee many finance systems. Only annual plans are offered, and they cost $938 for one person, $1,497.30 for two, $1,871.80 for three, $2,247 for four, and $2,680 for five users. You must get help from QuickBooks customer support if you require more than five users.
QuickBooks for Accountant
According to rumors, accountants who have already enrolled with the core program are eligible for free access to QuickBooks for Accountant. However, you can only do this if you have a ProAdvisor Plan subscription.
ProAdvisor provides two primary packages as an example. The first one is the ProAdvisor Premier, which is only available for one user and costs $449 a year. The ProAdvisor Enterprise, on the other hand, is more expensive, coming in at $849 per year for a single user but with more features. Although it costs $700 a year, the payroll add-on is not yet included in the pricing.
QuickBooks for Mac
There are three plans available for QuickBooks for Mac, and the only difference between them is the number of users. You must pay $349.99 annually for a one-user license, $549.99 for two users, and $749.99 for three users.
Remember that prices could alter at any time. It will entirely depend on QuickBooks, so be sure to periodically check the website for updates. Additionally, the renewal fees may change. You can still use the ones we previously discussed as of May 2022.
How to Install QuickBooks 2021 on Windows
The installation procedure comes next on your list of concerns after choosing a QuickBooks Desktop 2021 plan for your Windows-based device. Here is a convenient step-by-step guide that you can use:
To begin the setup process, find the downloaded QuickBooks file. This is typically located in the File Explorer "Downloads" folder.
Double-click the QuickBooks file, and then wait for your computer to begin the setup window. Because each set of instructions will be different, carefully examine the setup menu's instruction manual.
When you see the installation button on the setup window, you will typically know that you are finished.
Note: Prior starting the process, don't forget to write down your license number and product number. This is required for the activation procedure and will be requested of you if you ever run into problems down the road. Usually, the transaction confirmation email will show you this.
How to Install QuickBooks 2021 on MAC
The steps for installing QuickBooks on a Mac are the same as those used for Windows. The location of the file is the only variable. Consequently, the actions you must take are as follows:
Find the Location of the File.
Wait for the installation launcher after opening the file. To finish the procedure, Adhere to the specified directions.
Await the completion of the process, then anticipate the app launching on its own. Though, Some people might have to perform this manually.
How to Activate QuickBooks Desktop 2021
You must activate QuickBooks after you have installed it on your device in order to utilize its capabilities. The procedures are as follows:
From your device, Launch QuickBooks.
To find the Help Menu, Look on your screen, this ought to be near the top. Select "Activate QuickBooks" from the drop-down option.
The particular activation instructions will be displayed in a new window that will open. Make sure you have your product number and license code on hand because these will both be necessary.
Although we genuinely hope the aforementioned information will assist you in downloading QuickBooks 2021, there may occasionally be errors. We can help in that case. Our staff will help you in the way that is most understandable and efficient.
Accounting Professionals, CPA, Enterprises, Owners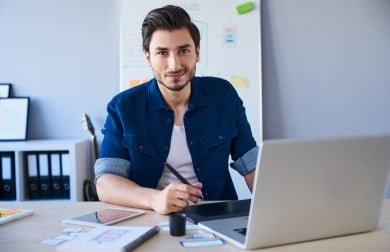 Looking for a professional expert to get the right assistance for your problems? Here, we have a team of professional and experienced team members to fix your technical, functional, data transfer, installation, update, upgrade, or data migrations errors. We are here at Dancing Numbers available to assist you with all your queries. To fix these queries you can get in touch with us via a toll-free number
+1-800-596-0806 or chat with experts.
---
FAQs Related to QuickBooks 2021
Does QuickBooks 2021 Require an Upgrade?
To acquire the most recent updates and features of the software, you should unquestionably Switch to QuickBooks 2021. If you don't update your program, it could result in broken functionality, frequent system crashes, glitches, and generally ineffective work.
You shouldn't worry, though. If you already have a previous version of QuickBooks, you can update it for free to the most recent version. Only if you're switching from an older version of QuickBooks or if you're utilizing a new account you will have to pay.
Is it Still Possible to Buy QuickBooks 2021?
The complete edition of QuickBooks Desktop 2021 for your devices is still available. QuickBooks' official website offers all versions, including Pro, Pro Plus, Premier, Enterprise, and Mac. Just be aware that the costs will change based on the bundle you select. If you have substantial demands that are not covered by any plan, you might also need to get in touch with customer service. Typically, this applies to companies who require more than 40 users for their product.
One-time purchases are also already unavailable as of 2021. This implies that you must subscribe to the plans on a yearly basis in order to use them. You can always sign up for a free 30-day trial if you don't believe you're ready to make this commitment just yet.
Can I Install QuickBooks 2021 on Two Computers?
Even if you're using the Pro Plan, which allows for a maximum of three users, QuickBooks 2021 can still be installed on two computers. All you and the person using the software on a different device need to access your company's files is the login information.
Is QuickBooks 2021 Available without Cost?
For accountants, free QuickBooks download 2021 is available. To get started, all you need to do is sign up for QuickBooks Online and QuickBooks for Accountants. It's crucial to keep in mind that the free edition of this has restrictions and might not quite meet all of your needs. The best course of action is to think about investing in the application for complete functionality if you want to get the most out of the software.
However, for non-accountants, the free 30-day trial that is available for each package is your sole way to access QuickBooks.
How Long will QuickBooks Pro 2021 be Functional?
For as long as you have a subscription to the software, QuickBooks Pro 2021 will be functional and usable. Depending on your preferences and available funds, you can choose between monthly and yearly payments.