Are you not being able to use the enhanced characteristics of your accounting software because of QuickBooks Desktop error 12031?
QuickBooks error 12031 is a very formidable error code, which is connected with the -12000 error code series. This error code series states that a user is facing some problem when updating the QuickBooks software or the payroll service.
Save Time, Reduce Errors, and Improve Accuracy
Dancing Numbers helps small businesses, entrepreneurs, and CPAs to do smart transferring of data to and from QuickBooks Desktop. Utilize import, export, and delete services of Dancing Numbers software.
If you are looking for some direct and reliable answers related to this error, keep reading this article.
About QuickBooks Error 12031
QuickBooks error 12031 is a payroll update error. Usually, this error appears when a user is attempting to update QuickBooks or the Payroll Services of QuickBooks. It is quite possible that you will experience this error during network timeout.
It is also possible that you may experience this error when updating Payroll, Maintenance Releases, QuickBooks Desktop, New Features, and Accountant.
Causes of Error Code 12031 in QuickBooks
Usually, the QuickBooks error message 12031 comes up on the screen because of different types of connectivity problems. To get the update, it is necessary for QuickBooks to reach out to the Intuit server. If for some reason, it could not connect with the server, you will witness the server error code 12031 on your window, discontinuing an ongoing update procedure.
Here are some of the main causes that can give rise to this problem when updating the QuickBooks accounting software.
Losing the internet packet. The software update can also be disrupted due to network timeout.
Wrong SSL settings is another prime reason for this update error.
Issues with internet connectivity are one of the main reasons behind this problem
Often your Firewall thinks of QuickBooks as a security concern. Hence, it restricts it from connecting with the server.
Ensure that the default browser of your computer system is Internet Explorer. If not, then QuickBooks can get easily impacted with payroll update error 12031.
How to Fix Payroll Update Error 12031 of QuickBooks?
In order to deal with the connectivity error 12031 of QuickBooks, it is important for you to troubleshoot the reasons for the error.
The solutions described below can assist you to fix this problem once and for all. Let's start.
Method 1: Look out for the Internet Connectivity
In this process, You can mention how you wish to connect with the Internet.
Step 1: In the Help menu in QuickBooks, choose Internet Connection Setup.
Step 2: In the particular new window, click the radio button for the option, Use My Computer's Internet Connection Settings.
Step 3: Press Next and then press the particular Done button to complete the process. Now attempt updating QuickBooks and see if the particular QuickBooks error 12031 is still active or not.
Method 2: Repair Error When Updating QuickBooks Payroll Service
If you are receiving QuickBooks error 12031 when you are updating the QuickBooks payroll service, you need to go through the steps given below:
Step 1: Open the particular Internet Connection Setup and choose Internet Properties.
Step 2: Select the Advanced tab to move ahead.
Step 3: Once you are sure that the advanced Settings Match, press Apply.
Step 4: Press OK to complete and close the Window.
When everything is complete, start your QuickBooks again and do the update procedure once again for the QuickBooks Payroll service. If the process does not work, try using the next method to remove the QuickBooks error code 12031.
Method 3: Make QuickBooks Immune from Firewall Blocking
If the firewall is restricting QuickBooks ports needed to connect with the server, then it is important for you to adjust eh Firewall permissions for the QuickBooks.
In order to do, you must remove QuickBooks from the Firewall's restricted program list.
Step 1: Press the Start Icon on your given desktop and then Enter Firewall in the empty area.
Step 2: Press Windows Firewall after finding and then move ahead.
Step 3: Now press Allow a Program or Feature via the Windows Firewall (or allow a feature or app via the Windows Firewall for Windows 10.)
Step 4: Now, the Next screen comes up. Press Change Settings.
Step 5: Now checkmark the particular box for QuickBooks to enable it via the Windows Firewall. If still the QuickBooks desktop update error 12031 is active, then move to the next solution.
Method 4: Configuring the Setting of Internet Explorer for QuickBooks once Again
Step 1: Open the particular Windows Explorer on your given workstation.
Step 2: Press on the Tools menu and choose Internet Options.
Step 3: Choose the Security tab and press on the Globe icon.
Step 4: Press on Content.
Step 5: Disable the Content Advisor if suggested. You need to Add the Password to disable it.
Move the particular Connections tab and then do as per the steps below:
Step 1: In case you are not using the Dial-up Node, select the option that says Never Dial a Connection.
Step 2: Ensure that the ISP selected is right and press OK.
Step 3: Press LAN settings and then clear the checkbox that says Automatically Detect Settings.
Step 4: On the particular LAN settings display, press OK.
Move to the advanced tab and do the steps given below:
Step 1: Press Restore Advanced Settings.
Step 2: Find Use TLS 1.2, Use TLS 1.1, and Use TLS 1.0 options.
Step 3: Unmark the Use TLS 1.2 and Use TLS 1.1 checkboxes.
Step 4: Press OK and close the Internet Explorer.
Step 5: Now system Reboot is needed.
Method 5: Receive Update in Safe Mode of Windows
When there is any interference by third-party in the QuickBooks update process, then you must download QuickBooks in safe mode in order to duck any kind of intervention from anywhere.
Step 1: First, you need to open the computer system in Safe Mode.
Step 2: Now Download QuickBooks Update.
Step 3: In case you could download the update, then restart your particular system in Normal mode and then press QuickBooks Update again.
Have you understood all the steps? Do you need help with the troubleshooting steps or need answers for all your QuickBooks queries?
Accounting Professionals, CPA, Enterprises, Owners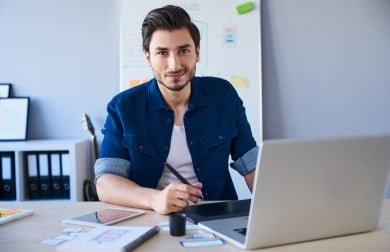 Looking for a professional expert to get the right assistance for your problems? Here, we have a team of professional and experienced team members to fix your technical, functional, data transfer, installation, update, upgrade, or data migrations errors. We are here at Dancing Numbers available to assist you with all your queries. To fix these queries you can get in touch with us via a toll-free number
+1-800-596-0806 or chat with experts.
---
Frequently Asked Questions
What is the Message/Notification for Error 12031?
Error 12031: A network timeout which is restricting QuickBooks from using the server.
What are the things to be Done Prior to the Implementation of the Solution?
Before you implement the steps to fix QuickBooks error code 12031, as a user you must check a few things beforehand. Here is the list of those things:

See if QuickBooks is having the latest version.


Check the compatibility of the Windows operating system.


Check the Internet connectivity.


Review the software and hardware components.


Keep a backup of the company files of QuickBooks.