This article discusses the possible causes behind QuickBooks error code C=51, also their solutions. These solutions will help you check your Internet connection, restore deleted or lost transactions using QuickBooks backup files, run verifies, and rebuild utility.
Save Time, Reduce Errors, and Improve Accuracy
Dancing Numbers helps small businesses, entrepreneurs, and CPAs to do smart transferring of data to and from QuickBooks Desktop. Utilize import, export, and delete services of Dancing Numbers software.
Users of QuickBooks frequently complain about getting the message error notification C=51: can't find txList. While working on transactions in your QuickBooks company file, you can get this error message (.QBW).
What Actually is QuickBooks Error Code C=51?
When you work in a QuickBooks company file, you will get the error C=51. It will happen when you are unable to find txList from the lists of txLists or at the time you are removing a transaction from any report.
What are the Causes of QuickBooks Error Code C=51?
The following are some likely reasons for QuickBooks Error Code C=51:
Cause 1: Interrupted Connection
Some transactions may not have been downloaded due to network connectivity issues during the downloading process. And as a result, error C=51 can appear if you cannot find the transactions.
Solution: Check Your Internet Connectivity
Make sure you have a strong Internet connection before downloading transactions in your QBW file.
Cause 2: Attempting to Access Lost or Deleted Transactions
If a transaction or list of transactions from your QuickBooks company file becomes inaccessible or accidentally deleted, you might not be able to find them.
Solution: Try to Restore Lost or Deleted Transactions
Restoring Accidentally altered Transactions or Deleted Transactions
The QuickBooks Audit Trail Report might contain transactions that were accidentally deleted or changed. By entering the data again, you can restore those transactions. The Audit Trail Report displays every transaction that has been made in your company file, even those that have been deleted. Even historical changes to transactions are displayed with its help. Follow the below steps to open the report:
Step 1: First, you have to open the Reports menu.
Step 2: Then you have to select Account and Taxes, and after this you have to click on Audit Trail.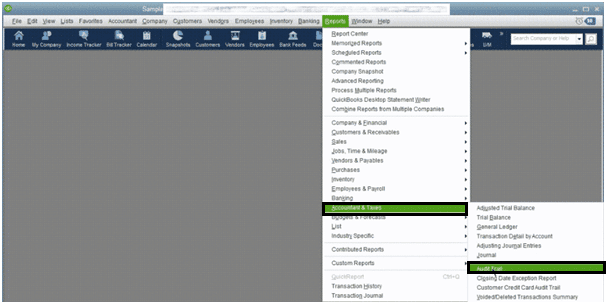 Restoring the Transactions that are Lost Due to a Technical Glitch
Due to a technical error, transactions can occasionally become lost or unavailable. In that situation, you could attempt utilizing a QuickBooks Backup (.QBB) file to try and restore the lost transactions and their data.
Cause 3: Data Damage
When trying to find or delete a corrupted transaction from your QuickBooks company file, you can get the error number C=51. Basically, the error might occur when the data within your transaction is corrupted.
Solution: Verify and Rebuild Data in QuickBooks Desktop
The Verify Data application can be used to find the most commonly encountered data issues in a QuickBooks company file. Additionally, using the Rebuild Data utility helps in resolving data integrity problems that the Verify Data utility finds.
To run the Verify Data utility follow the steps:
Step 1: First, you have to click File, then Utilities and then click on Verify Data.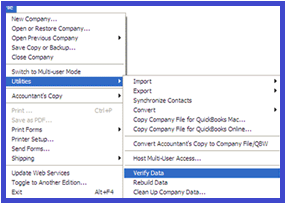 Step 2: There is no need for further action if you see the message QuickBooks detected no problems with your data.
However, the message your data has lost integrity indicates that your company file has data damage.
You must now run Rebuild Data to address the problem after founding data damage in the file.
Steps to Rebuild Data:
Step 1: First you have to click File, then Utilities and then click Rebuild Data.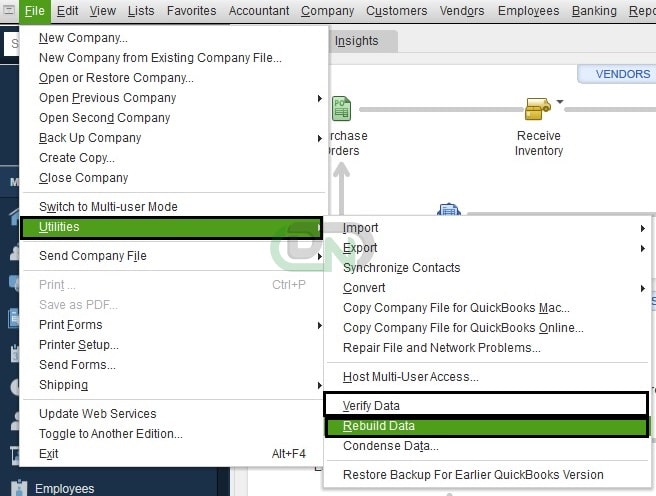 Step 2: When you are asked to back up your company file then you have to click OK.
Step 3: Then look for the location where you want to save your backup and then click on OK.
Step 4: Click on OK when you get the message displayed Rebuild has completed.
To check for data damage, run the Verify Data tool once more. If it still finds data corruption in the company file, you might think about employing professional QuickBooks repair software.
With only three easy steps using the QuickBooks software, you may quickly and easily recover transactions in the company free preview of all the recoverable items. Additionally, it works with QuickBooks 2020 as well as earlier versions.
In this blog, you will see all the possible causes and solutions of QuickBooks Error Code C=51.
Some of the likely reasons for error C=51 include an interrupted network connection, attempting to access lost or deleted transactions, and damaged transactions. Make sure to build and maintain a solid network connection in order to correct the problem. Try to access the lost/deleted transactions from the QuickBooks Audit Trail report if the error continues. Try using the QuickBooks Verify and Rebuild Data utility if the error persists.
In case you face any issue related to this even after reading this blog, then you can connect with Dancing Numbers expert via LIVE CHAT any time as the help desk team is available round the clock for the users.
The QuickBooks rebuild tool may occasionally be unable to fix the issue. Inconsistent and damaged company files may also be left behind by the application. A QuickBooks repair programme like Stellar Repair for QuickBooks software may be useful in such a situation.
Accounting Professionals, CPA, Enterprises, Owners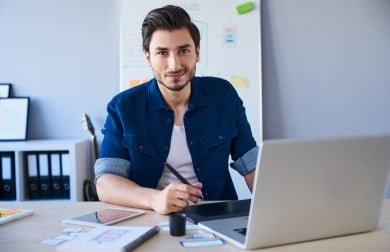 Looking for a professional expert to get the right assistance for your problems? Here, we have a team of professional and experienced team members to fix your technical, functional, data transfer, installation, update, upgrade, or data migrations errors. We are here at Dancing Numbers available to assist you with all your queries. To fix these queries you can get in touch with us via a toll-free number
+1-800-596-0806 or chat with experts.
---
Frequently Asked Questions (Faqs)
How to fix a Connection Error in QuickBooks?
● To download the entire page first you have to select the Reload button or you can press F5 on your keyboard (if you are using on Mac then press Command+R)
● If the problem occurs then you have to restart your browser and then you have to log in to QuickBooks Online.
● Contact a QuickBooks Online customer care representative if you still get the error message.
How to Recover QuickBooks Error Code C=1?
● First, You have to repair your Data Files.
● Then Rebuilt the Data.
● Use the latest release version of QuickBooks.
● Restore your backup.
● Then use the QuickBooks File Doctor tool.
● Access the lost or deleted transactions.
● Check the Network Connectivity.
How to Fix Error Codes in QuickBooks?
● First, you have to close your QuickBooks and then download QuickBooks Tool Hub.
● Then open the downloaded file (QuickBooks ToolHub.exe).
● To install follow the steps that are visible on the screen.
● Open the tool hub on your Windows desktop after the installation finishes.
● Then you have to select Program Problems and then click Quick Fix my Program.
● Now start QuickBooks Desktop and then open your data file.