It is likely that there will be some technical issues with the software, no matter how fantastic it is. The QuickBooks desktop application operates in the same case. This is an extremely dependable piece of software that handles invoicing, finances, billing for organizations, and much more. It is a highly capable program with many amazing features, but it is not error-proof. Error messages frequently appear on the user's screen due to human error or technical events, which stop business operations.
Save Time, Reduce Errors, and Improve Accuracy
Dancing Numbers helps small businesses, entrepreneurs, and CPAs to do smart transferring of data to and from QuickBooks Desktop. Utilize import, export, and delete services of Dancing Numbers software.
Sometimes a few users can easily fix them by following online error guides, or the software's built-in feature frequently resolves the errors as well. If the error is more complicated, though, you should call us to get help from our experts. This article will address QuickBooks error 80029c4a, a common occurring error that occurs during software launch.
Today, In this article we are going to to tell you everything about QuickBooks Error Code 80029c4a (Error Loading Type Library/DLL)
What is QuickBooks Error Code 80029c4a?
Error Code 8002904a is a complex error that appears on the screen with the message "loading type library/DLL can't load a dynamic link library" (DLL). This error is reported by Q8 users when launching the QuickBooks application. Not only that, but this error can appear when a QuickBooks component fails to start/work properly, or when Dynamic Link Library (DLL) files are missing or corrupted as a result of system abnormalities.
At times, antivirus security settings may be the source of the error code 80029c4a, in which case we recommend that the user double-check their antivirus and firewall security settings.
The error usually occurs when your files are damaged and doesn't allow you to open the QuickBooks desktop. QuickBooks Error Code 80029c4a (Error Loading Type Library/DLL) is also called Run-time error.
Error Message: When you are trying to run QuickBooks company file. There is an error message "80029c4a. Description: Error loading type library/DLL"
What are Some of the Symptoms of QuickBooks Error 80029c4a?
Windows takes a long time to respond to computer mouse or keyboard input.
Your computer system frequently fails with Error 80029c4a.
Windows operates slowly or sluggishly.
Throughout the programme installation, Error Code 80029c4a may appear.
For a few seconds at a time, the system "Freezes."
It causes the active programme window to crash.
What are the Causes of QuickBooks Error 80029c4a?
Error Code 80029c4a occurs during the startup or shutdown of Windows, or possibly during the installation of the Windows operating system.
The QuickBooks desktop file(s) have been corrupted, are missing, or have been damaged.
This error code usually appears when a company file is corrupted or cannot be found when users try to open their software.
QuickBooks component fails to start, or DLL files are missing or corrupted.
Your antivirus software incorrectly identified a QuickBooks Desktop File as infected with multiple Trojans or malicious code.
The Windows registry is corrupt.
Inadequate QuickBooks Pro software installation.
Solutions to Fix QuickBooks Error 80029c4a (Update Methods)
Follow below mention steps to fix QuickBooks Error Code 80029c4a (Error Loading Type Library/DLL):
Solution 1: Restart Your Computer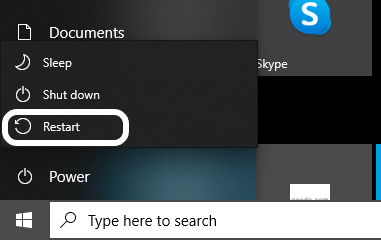 This might be helpful if you have a habit of not restarting your computer often and instead setting it to Sleep. Rebooting actually helps to clear out memory problems and restores the installed apps to their original state.
Solution 2: Re-install or Repair Your QuickBooks Desktop
Reinstalling the program after uninstalling it is a great way to update it when nothing works. This will be a much easier solution if you are only using this application on one computer. You must take the same precautions on networked systems as you did when updating QuickBooks. To fix the QuickBooks installation, take the steps mentioned below:
Find a system that isn't connected to the network first.
Launch QuickBooks now, select the About option from the menu, and take note of the license and product number.
Navigate to the list of installed programs under the Control Panel.

Firstly, you have to look for the system that needs to be added to the list.
Then you have to open QuickBooks and then from the About option in the menu, you have to find the license and product number and then note the information.
Then you have to go to the Control Panel and then go to the list of Installed programs.
Now, in the list you have to search for QuickBooks and then you have to select it and then you have to click on Uninstall.
If the QuickBooks installation is fixed, everything should be fine. However, if you encounter any problems, visit the QuickBooks products update website, check the latest version of your product, and compare it with the information that you have collected.
After making sure the data is correct, visit the QuickBooks Support Download Site to find your QuickBooks version, download it, and install it.
Solution 3: Run a QuickBooks Windows Repair
The user must first close their QuickBooks desktop before proceeding with this process.
Next, on your keyboard, press the Windows button.
Then, on your system, open the Control Panel.
And then select Uninstall or change the programme.
From the list of programmes, select QuickBooks.
The following step is to select the Uninstall/Change programme.
Click Next in the QuickBooks installation window.
The user must then select the Repair Radio button and click on it.
Then, at the bottom, press the Repair button. When the repair is finished, click Finish.
We hope that after completing the steps outlined above, your QuickBooks software has been repaired.
Then, if necessary, restart your computer.
Finally, open QuickBooks software to ensure it opens normally.
Solution 4: Install the Latest QuickBooks Desktop Software
To begin, the user is advised to reinstall QuickBooks using the clean install method.
Close Company or Logoff can be found under the File menu.
Then, select File, and finally, Exit.
Make sure you're logged in as System Administrator on your computer.
Keep in mind that No company is currently open on your desktop screen.
Note: If you have multiple company files open in QuickBooks at the same time, you must repeat this process for each one.
Solution 5: Execute the Windows System File Checker
The first step in this process is to open the Start menu and then type command into the search box.
The user must then press the Ctrl + Shift keys, followed by the Enter key.
Once that is completed, a permission dialogue box will appear, prompting the user to click Yes.
The next step is to type SFC/Scan now and then press Enter.
Solution 6: Update the Avast Software and Virus Definitions
First and foremost, run an Avast Virus definition and ensure that all of your programmes are up to date.
To begin, right-click on the Avast icon.
Click the Update button.
To upgrade your Avast programme, click on a Program tab and then follow the prompts.
Repeat the preceding steps 1-3 times, and then select the Engine & Virus option.
Note: If you are using another antivirus programme, you must first update your antivirus.
Solution 7: Execute the Reboot.bat Script
First, shut down your QuickBooks desktop.
Now navigate to the folder where you want to reboot.bat file
Perform a right-click on the QuickBooks Desktop icon.
Next, click on Properties.
Select Open File Location with a single click.
Select Run as System Administrator from the context menu when you right-click the reboot.bat file.
Make certain that reboot.bat is run as the Windows Administrator.
This is determined by the window folder options settings file, which appears as bat, reboot, or reboot.bat.
Don't close the window that appeared on its own. When you reboot, this will be closed. The reboot.bat utility has been completed.
Finally, restart your computer.
We hope now you have enough information about the error and hopefully the above mentioned steps will help you to fix QuickBooks Error Code 80029c4a.
Accounting Professionals, CPA, Enterprises, Owners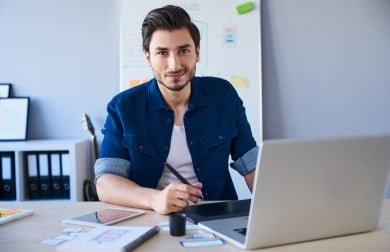 Looking for a professional expert to get the right assistance for your problems? Here, we have a team of professional and experienced team members to fix your technical, functional, data transfer, installation, update, upgrade, or data migrations errors. We are here at Dancing Numbers available to assist you with all your queries. To fix these queries you can get in touch with us via a toll-free number
+1-800-596-0806 or chat with experts.
---
Frequently Asked Questions
What are the reasons prompting the Error QuickBooks Error Code 80029c4a?
Some common reasons prompting the error are:

Some QuickBooks desktop system files may have become corrupted or are no longer accessible.


Your QuickBooks application download could be corrupted, or it could have been installed incorrectly.


A corrupted Windows registry entry from a recent QuickBooks-related software change could be the source of the problem (install or uninstall)


Malware or virus infection may have corrupted Windows system files or QuickBooks-related programme files.


Another programme could have deleted QuickBooks-related files maliciously or inadvertently.
What are the Causes of QuickBooks Error Code 80029c4a?
Some causes of QuickBooks Error Code 80029c4a

Incorrect QuickBooks desktop installation.


Any type of corruption in the Windows registry can also be the cause of this type of error.


Additionally, some corrupted or damaged QuickBooks desktop system files may result in this type of error.


If another programme accidentally deleted QuickBooks-related programme files, be prepared to encounter this error.


Perhaps your antivirus mistakenly identified QuickBooks files as infected with the virus.