Asana is the ideal project management solution for anyone looking for a form of software that can keep track of the crucial and imperative business-related tasks that you need to do in a specific amount of time. A project management tool like this could make you and your team more prepared and organized. You will be able to manage tasks, make sophisticated to-do lists, and arrange assignments. To put it briefly, Asana can handle every job needed to manage a business.
Save Time, Reduce Errors, and Improve Accuracy
Dancing Numbers helps small businesses, entrepreneurs, and CPAs to do smart transferring of data to and from QuickBooks Desktop. Utilize import, export, and delete services of Dancing Numbers software.
Numerous well-known businesses, including Deloitte, Airbnb, Pinterest, and Dropbox, frequently use the application. Because of its extensive project management and communication tools, Asana is quickly becoming a favorite among major corporations. It is being used by millions of people in 195 nations and is growing internationally. Asana is a platform that aids in project management and team coordination. You can work with the team, manage the project, and prioritize jobs with ease. You oversee the entire process in one location.
Asana is robust enough for any workflow and user-friendly for any team. Project management software like Asana is helpful and simple to use. It offers the workflow and collaboration capabilities required to streamline your project, all in a straightforward and basic layout. Marketing teams, Engineering teams, Design teams, IT teams, and other teams can benefit from all of Asana's Features. Leading work management software Asana assists teams in organizing their work, from routine tasks to important projects. Organizations may view, discuss, and carry out their team's priorities with Asana's living clarity system.
It is quite simple to use. Asana is a tool that easily adapts to your workflow because it is simple to create a task. Asana is much more unique because it allows your complete workgroup to update tasks, as well as allowing you to tag tasks, reference other people in these activities, and have rapid access. Asana has three pricing tiers, all of which are billed annually and are per user and per month: The Standard plan, which is basic and free, is helpful for those who are just getting started. With slightly more features than Basic Business ($29.99), Premium is their most expensive but also most comprehensive choice. A free trial is available for both the Business and Premium priced programs.
Description of QuickBooks Desktop and Online
QuickBooks Desktop
Whether you use a PC or Mac as your operating system, QuickBooks Desktop delivers on its many promises. No one really enjoys following up on past due accounts receivable balances for your sales orders, even though it's critical for Excellent Cash Flow. You are no longer required. Not straight away, at least. You may achieve it with the help of QuickBooks Desktop's automated payment reminders tool.
Invoices, Statements, and Purchase Orders are just a few of the several formats that users of QuickBooks Desktop have historically had access to editing. With QuickBooks 2021, You can now quickly personalize payment receipts to improve payment processing. You can now customize the payment receipt with your Company's Logo, Color Scheme, and other details to keep it consistent with the rest of your customer communications.
QuickBooks Desktop was one of the first applications to provide automatic bank feeds, which reduced the amount of time required to manually record business transactions and streamlined the bank reconciliation procedure. In QuickBooks 2022, a brand-new bank feed option called Advanced Mode is available. There are two different bank feed options available in QuickBooks Desktop: the traditional approach and the Express mode, which tries to match downloaded bank transactions with those already entered.
QuickBooks Online
A user-friendly piece of software for small enterprises is QuickBooks Online. Its built-in GST capabilities make it easy for you to comply with regulations. With the help of the QuickBooks Online software, you may access tax and accounting information instantly. Additionally, you can add HSN/SAC codes to your goods and services in QuickBooks by choosing the appropriate codes.
With the help of QuickBooks Online Plus, you can manage and analyze every area of your organization. Monitoring salaries, expenses, and labor costs is easy with job costing. You can view the profitability of a project using straightforward dashboards and reports. You may control even your stock and inventory. Your tax obligation is calculable automatically.
Due to QuickBooks Integration with so many third-party programs, You can work faster and accomplish more. It provides personalized accounting reports so you can quickly share them with clients and see how your firm is doing. Additionally, Obtain the right ITC amount by comparing your QuickBooks transactions with supplier invoices that have been uploaded to the GST portal.
Need of Asana Integration with QuickBooks
A team collaboration application called Asana is used to track, manage, and organize work in teams. Asana has numerous features that make its integration crucial.
1. Tools for Communication
All of your messages and the tasks they are related with are kept track of in your inbox. Even better, you may continue ongoing conversations in project chats and add tasks to messages. You may also edit photos and PDFs, and you can assign any comments you make so the rest of the team is aware of what needs to be done.
2. Unique Perspectives
Because Asana is primarily designed to adapt to your workforce, there are many different ways to view your tasks and projects:
Tasks are shown and arranged in a list format.
My Responsibilities: A to-do list displaying all of your chores is available here.
The calendar shows a list of tasks along with their due dates.
Board: It serves as a bulletin board for listing your upcoming chores.
Your inbox contains a list of your chats.
Files: All of the project's uploaded files may be found in this category.
3. Tools for Management and Reporting
If you are the team manager, Asana's reporting tools will make it easier for you to keep project updates structured and provide update reminders as needed. You can also use "Goals" to keep everyone on the same page and "Milestones" to encourage and acknowledge their efforts.
Additionally, using status updates for projects and portfolios, you may communicate with your team rapidly. Your dashboard also allows you to easily see the status of all active projects and activities and, if necessary, identify issue areas.
Teams can be formed to allow individuals to work together on a single project. The team area has an overview tab where you can track projects, a messages page for announcements and group conversations, and more.
You can add teammates as followers to projects that aren't allocated to them to keep them updated and let them know if there are any issues they can help with.
Administrators have the authority to limit privacy. Using permissions and other privacy restrictions, you can restrict access to specific tasks or even hide some teams that work on sensitive projects.
4. Easy Integration of Apps
The app integration is one of the features that contribute to Asana's ease of use. Asana integrates nicely with a variety of other programme, the most important ones being:
For communication, use Zoom, Outlook, Gmail, Power BI, Microsoft Team, and Slack.
Use Adobe Creative Cloud, OneDrive, Office365, Box, Google Drive, and Dropbox to create and share files.
Harvest is an Integrated time-tracking Programme.
5. Strict Security Standards
Asana adheres to the strictest security standards to protect the projects and meetings that are important to your business since it understands that they are private information. Additionally, it links to a wide range of services and applications and interacts seamlessly with your software.
Teams have all the tools they need to stay in sync, meet deadlines, and accomplish their objectives due to Asana's Work Graph® data model. It makes all endeavors successful. It can outline each phase and compile all the information about your work in one location.
You have access to project work with Asana. You can immediately assess where work is at, decide on the appropriate course of action, and maintain momentum.
You are guaranteed to meet your deadline. Timeline can be used to construct a plan that helps you stay on task when things change and demonstrates how your project's components fit together.
Every aspect of the task is visible and traceable. You can have immediate knowledge on the progress being made by your team. Track overall project progress and troubleshoot issues immediately. Also, keep everything organized in one location.
Spend less time on time-consuming manual tasks. Give it to automation to handle. Reduce errors, streamline processes, and free up time to address more pressing issues.
Work requests are streamlined by Asana. With Forms, you may design a consistent work intake procedure. Make it simple for people to request tasks, and get your team the information they require up front.
The progress of important initiatives can be followed in real time. With Portfolios, you can monitor the status of all your projects in real time and take proactive steps to handle risks and notify stakeholders.
Working of Asana
Asana's entire operation is broken down into these some major categories such as:
1. Project Management
Workspaces: Users can collaborate on jobs and projects in shared work areas called workspaces. These serve as the foundation of your Asana tool. For various clients or teams, you can independently establish various workplaces.
Projects: A room where you may view a number of projects will come after workspaces. They are the primary divisions of your company, which may be both private and public. In your project area, you may color-code them and sort them based on tags, associated users, and priority.
Tasks: To-dos represent this level of work organizing in Asana. You can create tasks, add a variety of information to them, and maintain a balanced workload.
2. Communication
Teams that communicate well do better work. You may organize your team's work so that the appropriate information is shared at the appropriate moment with the help of Asana's team communication tool.
3. Views
Asana project Views give you the option to arrange and filter your list of tasks. Your list of tasks has viewing options for "Projects," "My Tasks," and "Search views."
4. Team Leadership
You can plan, arrange, and oversee every aspect of your team's work with the aid of the Asana project management application. You may manage team activities so that everyone is aware of who is doing what, and you can exchange feedback, files, and status updates.
Functioning of Asana and QuickBooks Integration
You must first authenticate QuickBooks Online and Asana.
Second, Choose one of the apps to serve as a trigger for your automation.
You must then select a resulting action from the other app.
Finally, You need to run your connection and choose the data you wish to communicate from one app to the other.
With the help of this article, you can now describe what you mean by Asana and QuickBooks integration. Customers are encouraged to link their QuickBooks and Asana accounts together by the information on the page. If you still need help, you can connect with Dancing Numbers team via LIVE CHAT. They will make it easier for you to learn and use Asana and QuickBooks. Our professionals are there to help you whenever you need them.
Accounting Professionals, CPA, Enterprises, Owners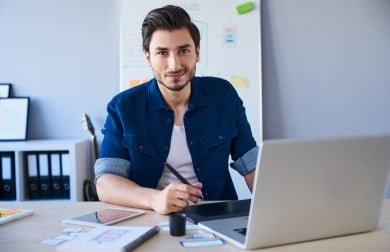 Looking for a professional expert to get the right assistance for your problems? Here, we have a team of professional and experienced team members to fix your technical, functional, data transfer, installation, update, upgrade, or data migrations errors. We are here at Dancing Numbers available to assist you with all your queries. To fix these queries you can get in touch with us via a toll-free number
+1-800-596-0806 or chat with experts.
---
Frequently Asked Questions (Faqs)
In Asana, How do I use CRM?
• On your dashboard, click the Plus symbol, then choose New Project.
• Select Use a template since we'll be using one to create a CRM in Asana.
• Select Sales from the Type menu by clicking in the template area.
• Pick the Sales Pipeline template from the list of available sales templates.
How do I Monitor My own Tasks in Asana?
Asana can be used as your own habit tracker. Create a new Project called "Habit Tracker" to get started, and then enter the habits you want to monitor, create, or alter. Even better, divide your routines into categories like "Morning Routine" and "Evening Routine."
How do I Change My Workspace in Asana to an Organization?
When using Asana's free basic edition, Your workspace can be changed into an organization.
As an alternative, follow the instructions below:
• Click the symbol for your profile in the top right corner.
• Press Admin Console.
• Choose Settings.
• To convert to an organization, click on it.
• Choose your company's email address.
• Ensure the terms of use.
How can I Import Spreadsheets and CSV Files into Asana?
• Log in or create an account with Asana.
• For a new project, click the Plus button in the top bar.
• When given the opportunity, choose Import.
• Choose the CSV file that you wish to add.
• View your import in advance and make any necessary adjustments.
• You may now import.