The payment gateway called Authorize.Net enables business owners to accept online payments including credit card payments, electronic check payments, etc. All business sizes from small to large can use their ACH and card payment processing services. Recurring billing subscriptions, fraud protection services, and simple checkout choices are all provided by Authorize.Net.
Save Time, Reduce Errors, and Improve Accuracy
Dancing Numbers helps small businesses, entrepreneurs, and CPAs to do smart transferring of data to and from QuickBooks Desktop. Utilize import, export, and delete services of Dancing Numbers software.
Overall, authorize.Net is one of the safest payment gateways available, assisting businesses in accepting payments online. They are regarded as a safe payment option and provide to all merchants with a fraud detection suite.
Authorize.Net offers a number of features which you might need to safeguard your online business against unwanted issues. These capabilities include transactional IP blocking, regional IP blocking, daily velocity filters, hourly velocity filters, address verification, card code verification, and more. To protect your funds, it is advised that you utilize the appropriate tools each time you perform a transaction.
Authorize.net offers a simple method for syncing with your QuickBooks Online or Desktop account. It allows you to submit credit card transactions effortlessly and automatically. Simply you have to link your two accounts once, and then the work of Authorize.net and QuickBooks will start.
A cloud-based financial management tool is QuickBooks Online. By assisting you with things like: Creating quotes and invoices, it is intended to reduce the amount of time you spend handling your company's money and monitoring the cash flow and sales.
For a variety of sectors, QuickBooks Desktop ERP software is an on-premises business accounting solution. Each QuickBooks version has a separate user limit for Intuit QuickBooks Desktop, which supports up to 30–40 users.
QuickBooks describes QuickBooks Desktop as a substitute for ERP. Intuit QuickBooks Desktop Enterprise resembles an ERP system because it offers industry editions with capabilities tailored to business requirements. With software add-ons, QuickBooks Desktop resembles ERP even more.
Requirements For QuickBooks Authorize.net Integration
We advise that you already have an active Intuit QuickBooks account, either the QuickBooks Online or QuickBooks Desktop edition. Before starting the setup procedure, please go to the Intuit QuickBooks website to create an account if you don't have it.
QuickBooks Online User
You will need the login credentials for your QuickBooks Online account, which are your username and password. The account with which we will synchronize your transaction, data will be identified using these credentials.
Before using the Sync for QuickBooks service, make sure that QuickBooks is configured with your genuine company name, services, payment methods, and clients. The transaction data will be mapped to your account using this information. If the data is missing, default data will be generated during the account setup process.
QuickBooks Desktop User
Install and set up QuickBooks 2022 or a newer version with your actual company name, services, payment methods, and clients. The transaction data will be mapped to your account using this information. If the data is missing, default data will be generated during the account setup process.
Check to see if you have the most recent maintenance updates (Help > Update QuickBooks).
Launch Intuit Sync Manager by selecting File > Sync from the menu.
Enter the Sync Manager username and password that you generated. The account to be used to synchronize the transaction data which is identified by these credentials.
How to Integrate (Sync) Authorize.net with QuickBooks
Step 1: Sign in to the Authorize.Net Merchant Interface with the help of Log in ID and Password.
Step 2: Now navigate to the navigation menu and select Sync for QuickBooks.
Step 3: Now navigate to the home page and select Sync for QuickBooks and then hit the get started link.
Step 4: Go through all the terms of services.
Step 5: Tick I agree box, once you go through all the terms and conditions.
Step 6: Hit Ok button to proceed forward.
Step 7: Select the Connect to QuickBooks button.
Step 8: To authorize the synchronization of data from Authorize.Net to your current Intuit account, enter your QuickBooks login information and click the Sign In button.
Step 9: Select the complete Registration button as your page is refreshed.
Now, Sync for QuickBooks has been set up, transactions from your most recent batch that was successfully settled will automatically link to your QuickBooks account. You can fix data sync issues, change the default account mappings, or unlink your Authorize.Net account from the newly created QuickBooks company using the Sync for QuickBooks dashboard.
We sincerely hope that the information in the aforementioned post will assist you in finding a solution. If not, Connect with Dancing Numbers expert via LIVE CHAT. You will get assistance from our professionals to solve the problem.
Accounting Professionals, CPA, Enterprises, Owners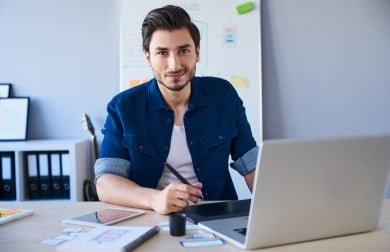 Looking for a professional expert to get the right assistance for your problems? Here, we have a team of professional and experienced team members to fix your technical, functional, data transfer, installation, update, upgrade, or data migrations errors. We are here at Dancing Numbers available to assist you with all your queries. To fix these queries you can get in touch with us via a toll-free number
+1-800-596-0806 or chat with experts.
---
Frequently Asked Questions (Faqs)
Does Authorize.net Integrate with QuickBooks Online?
You may now submit credit card transactions easily and automatically with Authorize.net due to their new technique of synchronizing with your QuickBooks Online or Desktop account. Simply link your two accounts once, and Authorize.net and QuickBooks will handle the rest.
How can I Authorize the QuickBooks with Webmail?
Choose Email from any open transaction or report in QuickBooks. If you choose Send, you might be asked to enter your Intuit login information. In the Webmail Authorization window that appears, click Continue. Choose Allow.
How can I Pre Authorize Credit Cards in QuickBooks?
Process a transaction that is Auth-only (Authorization only) in.
• Activate the company file for QuickBooks.
• Choose Credit Card Processing Activities > Authorize/Capture Payments from the Customers menu.
• Type in the payment details.
• To complete the authorization, click Save.
Does QuickBooks have an ACH Authorization Form?
QuickBooks Desktop Help can be found by going to the Help menu. Select eChecks with signed authorization after typing "eCheck" into the search field. Select the forms you choose and adhere to the directions on how to obtain a signed authorization. A transaction with an eCheck is now possible.