The best cloud-based legal practice management solution in the world is Clio since 2008. Clio provides over 150,000 legal professionals in 130 countries with effective time tracking, case management, billing, payments, document, client intake, collaboration and more. Clio enables law firms to safely manage their practice from any location. More than 70 bar organizations have approved Clio, which also makes compliance simple. Clio is a platform that enables lawyers to better collaborate with their client whom provides better services and boost their profitability to all from one place with a focus on improving the legal experience for everyone.
Save Time, Reduce Errors, and Improve Accuracy
Dancing Numbers helps small businesses, entrepreneurs, and CPAs to do smart transferring of data to and from QuickBooks Desktop. Utilize import, export, and delete services of Dancing Numbers software.
In order to manage your whole law company efficiently and legally, Clio's market-leading legal practice management software interfaces with QuickBooks. Eliminating double entry reduces the chance of error while saving time and effort.
Let's examine the Clio Integration with QuickBooks Desktop and Online. You may do your assignment more effectively by reading the following article, which provides detailed information about Clio Integration with QuickBooks desktop and online.
About Clio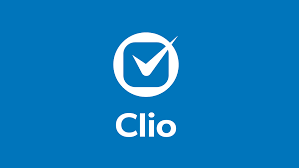 Clio is a complete practice management tool. It includes time-tracking and billing features, which are highly helpful for enhancing the administrative side's efficiency and precisely capturing the time.
Billable hours may be tracked easily and consistently with the use of Clio. Businesses may free up time to concentrate on growing their business while making sure that interactions are accurately recorded and billed by using Clio. Additionally, the Clio integration in Go to Connect makes it simpler to recognize callers and offers more details to expand your understanding.
Your practice can be streamlined and made simpler with the wide range of QuickBooks connectors. They can create a superb cloud-based, automated solution for your assigned tasks together.
About QuickBooks Online and Desktop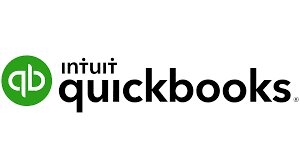 Developed by Intuit, whose products include desktop, web, and cloud-based accounting programs, QuickBooks is an accounting program. These solutions enable businesses to process invoices and payments. Medium-sized and small businesses make up the majority of QuickBooks' clients. Due to its ease of use and reporting features, QuickBooks is well-liked by these users.
QuickBooks Desktop
The popular accounting program in QuickBooks Desktop was developed by the Intuit. It can help you to manage the financial operations of small and medium-sized businesses. Just a few of the numerous features that is QuickBooks Desktop offers you to streamline financial tasks which include invoicing, cost tracking, accounts payable and receivable, payroll management, inventory monitoring, bank reconciliation and financial reporting. It also allows you to edit all the templates and forms and gives access to many users.
The available versions of QuickBooks Desktop are individually which is tailored to certain organizational needs. The three primary editions of the QuickBooks are Pro, Premier and Enterprise. Each version has a different level of capacity and scalability. Unlike cloud-based solutions, QuickBooks Desktop is an application that is locally installed on your computer. When you purchase a license for the program then you can use it offline without an internet connection. QuickBooks Desktop communicates with a number of external programs, such as payment processors, e-commerce platforms and CRM systems, in order to enhance its capabilities and speed up processes.
QuickBooks Online
QuickBooks Online provides you a customizable and user-friendly solution for money management, automating accounting processes and gathering analytical data on business performance. Due to the time savings and streamlining of bookkeeping processes, businesses can concentrate on growth and financial stability. A subscription-based pricing structure for QuickBooks Online is available, offering a range of subscriptions with various features and scalability choices. Organizations can choose a package that suits their needs and upgrade as necessary to this.
Customers of QuickBooks Online can access their financial data anywhere there is an internet connection by using a web browser or a mobile app. This eliminates the need for manual installation and continuing software updates.
Requirement of Clio QuickBooks Integration
Control your practice from one location. Organize cases, collaborate with clients, and automate procedures in Clio to speed up business operations and save time.
Better financial judgment and trust compliance. To adhere to industry standards, manage client funds and perform three-way reconciliations. Additionally enhancing cash flow includes thorough reporting, record-keeping, bill tracking, and internet payments.
Utilize the Clio mobile app to record all billable events and handle business on the go. Clients are also given flexibility by mobility, allowing them to sign documents and make payments online.
Benefits of Integration of Clio with QuickBooks
Key advantages of integrating Clio with QuickBooks Desktop and Online are:
Simple Time-tracking Procedures
Users of Clio may effortlessly record every minute of billable labor due to a variety of time-tracking options that are accessible on mobile and web apps. When working from an office or when travelling this capability is quite helpful.
Options for Customer Billing
With customer-focused features like payment plans, flexible invoices, and online credit card payments, you may improve client satisfaction by removing uncertainty and bringing clarity to the delivery of legal services.
Synchronizing Financial Data and Printing Checks
The two platforms seamlessly sync contacts, bills, money, trust transactions, and disbursements. Additionally, it helps by eliminating the need for double data entry and handwritten checks.
Pops on Screen
When a client phones, Go To Clio Connect instantly checks Clio for a matched number to identify them to the staff.
Create a Trust Request Quickly
Make a trust request as soon as possible that includes the kind and amount of money required. You need to be able to observe when trust requests have been met or not, as well as when money has been invested. Additionally, Clio's trust request tool ensures that the accounting for your business is error-free.
Easily keep Track of Client Ledgers and Trust Accounts
Clio's trust accounting feature organizes and keeps track of client funds. You may easily reconcile trust accounting by maintaining a close eye on a number of bank accounts and organizing your client's trust money by subject and client.
Ensure Error-free Trust Accounting
Clio streamlines the process of recording advance fees, making payments, and balancing trust accounts. By sending money to operating accounts, designating your customers' bills as paid, and other tasks, you may streamline your monthly billing process into a few clicks.
Tracking Automated Calls
Clio will compute and record the billed hours automatically when you link a current or past call to an activity.
Sync Issues in Clio
Create matters in Go To Clio Connect or assign matters to a call, and Clio will sync them immediately.
Final thoughts
By automatically presenting the most current notes from the client's account, Clio Connect lets you pick up where you left off.
Create Activity Category Assignments
Decide which activity category particular issues belong in. The results should be exported for billing after you have filtered any specific activity categories.
Working of Integration of Clio with QuickBooks
In order to manage your whole law company efficiently and legally, Clio's market-leading legal practice management software interfaces with QuickBooks Online. Eliminating double entry reduces the chance of error while saving time and effort.
For lawyers everywhere, Clio makes managing a law practice simple. Clio and QuickBooks also make managing client funds and legal accounts more straightforward. Whether you're a lawyer or a legal accountant, be sure that every transaction involving a client trust is coordinated and that all expenses are recorded.
Full visibility into the operational accounts created between your practice management and accounting solutions is maintained when these top-notch systems are in sync. More billable hours result from less manual labor.
Steps For Clio QuickBooks Integration
You need a QuickBooks account in order to sync Clio with your accounting software. The first sync will then take place every five minutes and could take up to 24 hours to complete.
Using the Present Integration, the Following can be Accomplished
Contacts in QuickBooks and Clio are synchronized.
QuickBooks contacts and customers cannot be linked to Clio; they must be manually entered.
Only contacts whose outstanding debts in Clio have been accepted will sync with QuickBooks.
Following app synchronization, any Clio Contact updates made in one app will also be made in the other.
One-way synchronization of QuickBooks and Clio invoices is possible.
Clio and QuickBooks will sync payments and credit notes associated with bills.
Syncing trust transactions will be here, clients from Clio to QuickBooks with one-way from Clio to QuickBooks.
QuickBooks Recommended Settings
Before syncing to Clio, there are two options in your QuickBooks account that you should enable in order to guarantee that invoices sync properly between your Clio and QuickBooks accounts and to prevent duplicate invoice numbers.
Follow these instructions to make "Custom Transaction Numbers" available in QuickBooks:
Click the Gear icon in the navigation bar to open the Settings Menu, and then select Account and Settings.
Click the pencil symbol on the Sales page to change the Sales Form Content options.
Select the checkbox next to Custom Transaction numbers and then click save button.
Click the pencil symbol after choosing the advanced tab to change the Preferences options.
Select the checkbox next to warn if duplicate bill number is used and then click Save.
Make sure that the number on your first Clio invoice is higher than the number on your most recent QuickBooks invoice if you previously used QuickBooks rather than Clio. This is because your initial invoice will be automatically assigned the number 1 by both systems; this should be changed to avoid problems with duplicate invoices.
Procedure of Integrating QuickBooks with Clio
You may connect your Clio account and QuickBooks account by:
Go to Settings and choose "Bill Syncing" from the drop-down settings menu.
Next, choose the connect button that is located next to the QuickBooks Integration option.
Press the connect button to permit access to your QuickBooks account.
You can set up QuickBooks Sync once you have connected your accounts.
In order to sync your Clio account with your QuickBooks Online account, you must first go to Settings, click on Bill Syncing, and then click on Connect that is located to the right side of the QuickBooks Online Integration.
Give Clio authorization to access your QuickBooks Online account by clicking the connect button.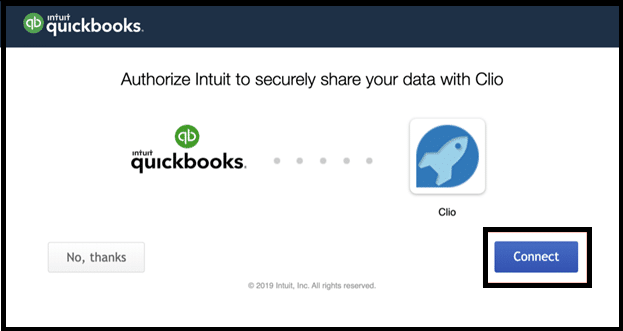 Once your accounts are connected, you may configure the QuickBooks Online sync. Below is a high-level diagram of the key data flows between Clio Manage and QuickBooks Online.
Conclusion
You should be able to integrate Clio with QuickBooks Online and Desktop effortlessly and without any problems by using the options that are provided above. The essential element of the issue, which called for an immediate solution, is the integration of both. If, despite following the aforementioned steps, you are still having issues, don't worry; contact us by phone or email, and we will assist you.
Our large team of technicians is qualified and eager to help you in every way they can. Any business-related issues will be found or fixed with their help. After that, you can carry on producing and operating more effectively.
Accounting Professionals, CPA, Enterprises, Owners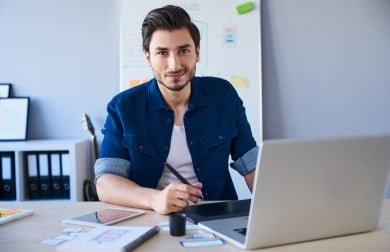 Looking for a professional expert to get the right assistance for your problems? Here, we have a team of professional and experienced team members to fix your technical, functional, data transfer, installation, update, upgrade, or data migrations errors. We are here at Dancing Numbers available to assist you with all your queries. To fix these queries you can get in touch with us via a toll-free number
+1-800-596-0806 or chat with experts.
---
Frequently Asked Questions
How does Reconciliation Work on Clio?
The reconciliation of the Clio Client Trust Account looks like this:
Check to see if the bank statement and each individual Clio Trust balance match.
Check to check if the account activity report and your bank statement are in agreement.
Verify that the balance on your trust ledger and the balance on the activity report for your bank account match.
How does QuickBooks Online Sync up Bills?
First you have to link to Bills.com

Open QuickBooks Online Advanced and log in as an administrator.
Go to Apps and then select Find Apps.
Search for the Bill.com app, then select Get app now.
Pay attention to the on-screen instructions. Utilize the Bill.com sign-in box to log in as an admin. Next, choose Allow to connect.
Bills-to-bill Synchronization

Create a Bill.com account.
Choose Sync now after clicking the Sync button to activate the Unpaid Bills tab.
Move to a Bills

Go to the Expenses from Bookkeeping page and click on either Transactions or Expenses.
Look for a bill, and then take it out.
Visit Bill.com and Select the View option.
Check Invoices in QuickBooks.
After they have been synchronized, you may see your bills from Bill.com in QuickBooks just like any other bill. When you edit bills in QuickBooks, the information on Bill.com is updated to the originals.
What are Clio's Advantages?
The effective scheduling, linkages to accounting systems, and versatile device compatibility are just a few of Clio's primary benefits. Clio is a management solution for law firms with the mission of providing the legal industry with a platform to support every office workflow.