QuickBooks is the most widely used accounting software to manage the finance-based data smoothly and securely. Exporting MS Excel files seems challenging in QuickBooks unless you have proper insights about the perfect techniques used for exporting. You can easily export excel formatted files in QuickBooks desktops without affecting the existing data. Here in this article, we will explain How to export MS Excel files and what files can be exported in QuickBooks.
Save Time, Reduce Errors, and Improve Accuracy
Dancing Numbers helps small businesses, entrepreneurs, and CPAs to do smart transferring of data to and from QuickBooks Desktop. Utilize import, export, and delete services of Dancing Numbers software.
How to Export MS Excel files from QuickBooks?
Below-mentioned is the list of different MS excels files you can export in QuickBooks Desktop:
Customer/Vendor/Payroll List & Transactions:
Here are the steps:
Open your QuickBooks
Locate Vendor/Customer/Payroll center
Choose drop-down named Excel and then select the preference given below:
Export Customer/Employee list/Vendor list if you need to export-related the mentioned field data like balances, name and contact information
Export Transactions: in case you require to export transactions through name or their type
Discover the Export window, select whether to generate a new worksheet, or need to update an existing worksheet.
Choose the Export option
It will let QuickBooks display MS Excel where you can edit the required information
Items:
Open QuickBooks
Discover the list option and then click on Item List
Locate drop-down named Excel and then select Export all items
View the Export window to select the worksheet; you can choose the existing one or create a new sheet
Click on Export option
The MS Excel will display on the screen where you can perform the required editing
Reports:
Reports contain information regarding QuickBooks exports to Excel. It consists of the below items:
Date present in the report as it appeared on the screen
Row labels determining the contents associated with each row
Report's headers and footers.
The formula for totals, subtotals, and other calculations.
The Following are the Steps to Export the MS Excel formatted Reports:
Choose and open the report that you need to export
Locate the drop-down named Excel located at the top of the report
Click Create New Worksheet or Update Existing Worksheet
Discover the window named Send Report to Excel to select the required task in the report
Choose the Advanced option to view other available buttons for the exported report
Hit on OK button
Make sure that the exported report displaying the header description
If you are accessing an advanced version of MS excel and your exported report unable to display header information, then follow the below step:
Locate the Printing button and ensure that you have selected the On Printed report and
Screen option
Once done, click on the Export option; the MS Excel sheets will display on the screen. You can easily edit the information as required.
Why Choose Dancing Numbers Exporter?
Dancing Numbers Exporter is user-friendly software providing ease of exporting files, including MS Excel files. Don't worry about the compatibility issue! It supports all advanced QuickBooks version. It is developed by using an advanced algorithm to streamline the export process. The plus point is you can export files in bulk by consuming less time with a few clicks. Download this useful tool from the Dancing Numbers. It will save more time.
Hopefully, the above article provided you information on How to export MS Excel files from QuickBooks. Don't forget to take a backup before performing the backup process. Use Dancing Numbers tools for importing, exporting, and deleting data in QuickBooks. Stay tuned in this website to get more updated guidance to streamline the Import, Export, and Delete process in QuickBooks.
Accounting Professionals, CPA, Enterprises, Owners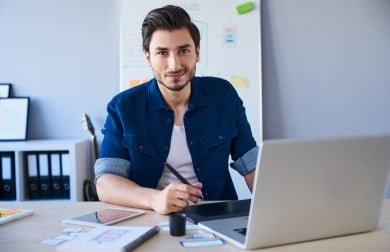 Looking for a professional expert to get the right assistance for your problems? Here, we have a team of professional and experienced team members to fix your technical, functional, data transfer, installation, update, upgrade, or data migrations errors. We are here at Dancing Numbers available to assist you with all your queries. To fix these queries you can get in touch with us via a toll-free number
+1-800-596-0806 or chat with experts.
---