Whenever one organization wants to make wise financial decisions then financial analysis is one of the most crucial components of every organization. Managers can decide where to devote their resources and how to boost performance of their organizations work by being aware of the financial health of their organization. Business organizations can use Fathom as a management reporting, forecasting and financial analysis service to assess corporate performance, track trends and spot opportunities.
Save Time, Reduce Errors, and Improve Accuracy
Dancing Numbers helps small businesses, entrepreneurs, and CPAs to do smart transferring of data to and from QuickBooks Desktop. Utilize import, export, and delete services of Dancing Numbers software.
A summary of all KPIs that is Key Performance Indicators that demonstrates whether they have been successfully achieved in the current period is included in the analytical tools which are offered by Fathom. Cash flow analysis is also included in this. With the use of its Goal seek function, users may tweak a variety of variables and see how those changes might impact a KPI. In this article, we will go over how to integrate Fathom with QuickBooks Desktop and online.
About Fathom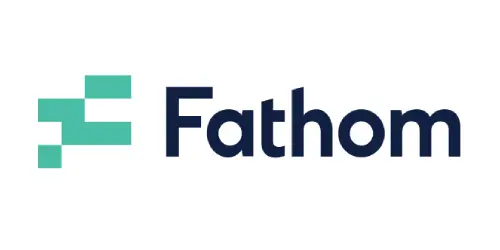 If you want to track the trends in order to evaluate your corporate performance and spot possibilities for your development then your customers can use the financial analysis and management reporting application which is known as Fathom. Users can directly import financial data from their accounting software via integrations with QuickBooks, Xero, and MYOB.
The analysis tools offered which are by Fathom which include a summary of all KPIs that indicates whether or not they have been successful in the current period, cash flow analysis and Goal seek they all enables users to adjust a number of variables and see how those changes affect a KPI as a whole. Users can also rate and mark all of their businesses or clients against one another to determine which ones are performing the best of all.
Users can choose from a variety of KPIs, both financial and non-financial, and generate customized reports that can be branded with corporate logos before it being shared with clients. Additionally, users can configure alerts to tell them when KPI results exceed or fall below the important threshold values which they specify by informing them of any material changes to a company's performance.
About QuickBooks Desktop & Online
When it comes to handling tax, business and personal financial concerns, QuickBooks is an accounting software program which is created by Intuit and it offers the greatest solutions to you. As a Windows desktop application, it is available in a number of editions. There are different alternative for this and you can choose the online or Mac version depending on your setup.
Since only one entry of the necessary data is needed then QuickBooks is integrated automatically with the software. After entering the data into a commercial timekeeping or order entry system, further actions are not required. Furthermore, the data is updated in real-time by QuickBooks which help in reducing the labor costs and boosts productivity of your company.
QuickBooks Desktop
QuickBooks Desktop is the accounting software for small businesses which is praised most among all the software. Employers utilize to control costs, collect revenue and monitor their company's financial activity. Additionally, It can be used to Create Reports, Pay Bills, Prepare Taxes and Invoice Clients.
For small organizations, QuickBooks Desktops are offered in six different configurations. Following are the versions for it:
QuickBooks Desktop Enterprise Accountant
QuickBooks Desktop Pro Plus
QuickBooks Desktop Enterprise Accountant
QuickBooks Desktop Premier Plus
QuickBooks Accountant Desktop Plus
QuickBooks Online
If you want cloud-based benefits then you can use another version of QuickBooks that of using QuickBooks Online. For this first you must sign up for a membership via subscription before you may access it from any location in the globe. The most important thing which you need is a computer and an internet connection. These are:
QuickBooks Simple Start
QuickBooks Online Plus
QuickBooks Online Essentials
QuickBooks Online Accountant are all available.
Know the Features of Fathom
Management of reporting can be done by single, easy-to-use report editor, quickly and easily produce reports with a professional appearance by adding text, charts and financial statements to your reports. Make reports for your company or consolidated group on a monthly, quarterly and annual basis.
Insight the financial world you can obtain a more accurate picture of your company's performance and go through the examination of your figures. You can easily keep track of the KPIs and indicators that are most important to your business.
Business planning and effectively straightforward three-way cash flow forecasting both are combined in Fathom. It also includes budgeting, rolling projections, driver-based planning and the scenario planning.
For companies that operate in more than one country and utilize more than 50 different currencies, currency consolidation enables users to compile consolidated financial statements.
Alerts are sent out when a KPI result surpasses a crucial threshold when cash reserves fall below a predetermined acceptable amount.
You can use sorting options like variation from target and importance, KPI Explorer in order to provide users with a summary of the performance on all KPIs throughout several review periods.
Fathom offers built-in financial and non-financial KPIs and users can construct custom KPIs with their own calculation method.
Users who use breakdown analysis can evaluate the performance of various business components such as divisions or locations and provide reports regarding the efficiency and profitability of each sector.
Advantages of the Fathom Integration with QuickBooks
The benefits of integrating Fathom with QuickBooks are as follows:
The integration of Fathom and QuickBooks gives the users an ability to create the consolidated financial statements for the businesses that operates across the borders.
It also provides customers with notifications when a KPI result surpasses a crucial threshold, for as when cash reserves fall below a predetermined acceptable balance.
Users can create their reports with detailing of the efficiency and profitability of each sector by using the breakdown analysis to examine the performance of different firm components, such as divisions or locations.
It helps in giving access control to managers which enables them to set granular permissions for those who can manage, read and amend the reports.
How Fathom Working with QuickBooks
Your QuickBooks data will be transformed into strong cash flow forecasts, visual performance reports and actionable company intelligence with the help of Fathom.
The QuickBooks Online and QuickBooks Desktop connections made by Fathom are secure. Getting the most out of your QuickBooks Online data is simple due to Fathom great feature that it is sync daily automatically.
With class tracking, Fathom makes it possible for you to keep a check on that how your departments, locations and divisions are performing. Additionally, you can include non-financial KPIs from Google Sheets or Excel to augment your reports.
Steps for the Integration of QuickBooks and Fathom
To integrate Fathom with QuickBooks online you have to follow the following directions which are presented below:
First, you have to register for a Fathom account.
Go to the My Companies page and then click on the Add button.
Now, from the drop-down menu of add button from companies page you have to select QuickBooks from it.
Choose QuickBooks Desktop or online and then click on Launch the Fathom Desktop Connector.
Open the Fathom Desktop Connector that you downloaded previously.
Select the account which you wish to integrate with QuickBooks and then enter your Fathom login information, once you enter the information click on Continue button.
As an administrator you have to sign in to your QuickBooks Desktop account right away.
Now, Launch the QuickBooks company file that will be used with Fathom.
Select your QuickBooks file by clicking on the Add Files button within the Fathom Desktop Connector. So, that it will incorporate the identical file that is open in QuickBooks.
A popup window will flashes on you system in front of you and it request you for the approval to access the pop ups of QuickBooks. You have to choose yes always button to allow access even if QuickBooks is not running and then click Continue.
The Fathom Desktop Connector will provide a list of the files for QuickBooks.
To finish the process of integration, you have to choose the button that is upload to Fathom.
Businesses can use different capabilities like cash flow analysis, breakdown analysis and much more in order to manage their financial operations more effectively by integrating Fathom with QuickBooks.
If you have any queries regarding the Fathom Integration with QuickBooks Desktop and QuickBooks Online then you should see a professional. Please contact our experts with any questions you may have about Fathom Integration with QuickBooks Desktop and QuickBooks Online. Our highly skilled personnel will help you with any problems you may encounter while using Fathom Integration with QuickBooks Desktop and QuickBooks Online because they are authorities in their fields.
Accounting Professionals, CPA, Enterprises, Owners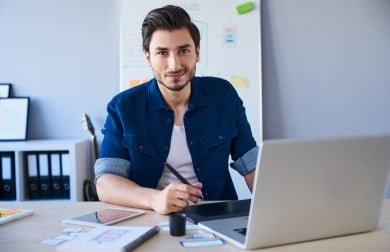 Looking for a professional expert to get the right assistance for your problems? Here, we have a team of professional and experienced team members to fix your technical, functional, data transfer, installation, update, upgrade, or data migrations errors. We are here at Dancing Numbers available to assist you with all your queries. To fix these queries you can get in touch with us via a toll-free number
+1-800-596-0806 or chat with experts.
---
Frequently Asked Questions
What do You Understand by Fathom Forecasting?
Fathom Forecasting helps you in such a way that you will better able to strategize and plan for company activities and the scenarios once the baseline has been established. You can forecast three financial years beyond the current fiscal year by using the forecasting tool which is provided by Fathom.
What do You Understand by Fathom Platform?
In case you want to track trends, evaluate corporate performance and spot possibilities for the development then your customers can use the financial analysis and management reporting application that is Fathom. Users can directly import financial data from their accounting software with the integration with QuickBooks, Xero and MYOB.
What do You Mean by Fathom App?
Fathom app is the app which helps you in concentrate on the conversation rather than taking notes. Fathom App is a free Zoom tool that records transcribes and emphasizes the crucial moments from your Zoom calls.
What is the Meaning of Fathom Smart Reporting?
Fathom provide us a great feature of its that is smart reporting. With the help of smart reporting you can discover that how well your firm is operating. Profitability, cash flow, growth and other key performance indicators that is KPIs all are evaluated in-depth by Fathom by using its tools and analytics.
What is the Software's with Which Fathom have Direct Integration?
Your financial data may be imported into Fathom via direct integration with Xero, QuickBooks and MYOB. You can also import your data into Fathom by using Excel if your source accounting system is another one.