While running a business, it is obvious to look for an easy way to review how things are and how are they are responding. It is easy to accomplish this. All you need to do is run the reports and get them. As a user, it is possible to run reports on all kinds of information, which QuickBooks has stored, for you.
Save Time, Reduce Errors, and Improve Accuracy
Dancing Numbers helps small businesses, entrepreneurs, and CPAs to do smart transferring of data to and from QuickBooks Desktop. Utilize import, export, and delete services of Dancing Numbers software.
Furthermore, along with making quick reports in QuickBooks, it is also possible to get management reports in QuickBooks Online. There are a plethora of other reports for a particular managerial task and review. When they are put in a particular system, it makes them highly useful for other parties for several managerial decisions.
Step to Run Reports in QuickBooks Pro with Different Types
Today, in this article, you will be able to know and learn how to run different types of reports in QuickBooks and how to get them.
Here is how you run a QuickBooks report and get them:
Step 1: Navigate to the Reports section. Go to Report Center. You can also use the Report Center that is available under My Shortcuts visible on the left side of your particular QuickBooks account.
Step 2: Select a Report.
This is the most difficult part since as a user you need to decide which report to choose and run out of the 120 reports available.
Step 3: On the top side of the window, you will find tabs that say Standard Reports, Favorites, Memorized Reports, Recent and Contributed. It is possible to customize the Reports Center with Favorite and Memorized reports. However, as long as you do not customize it, you can go with Standard Reports.
Step 4: Select the right category, then choose the report you want to run. If you want to understand a report, press the magnifying glass icon for more details.
Step 5: Choose the Date Range.
Choose the date range you desire for the report data. You can add the dates manually below the report you choose. You can also select a default data type that will include today, this week, this week-to-date, month, etc.
Step 6: Run the Report. You will see that there are four icons below. The green arrow is responsible to run the report. Select the Report Basis whether is Accrual or Cash-basis Accounting.
Step 7: Choose Show Filters and click it. Then delete the filters if required. You can also make new filters.
Step 8: Authenticate the Date Range. Choose a date type along with the start and end date.
Step 9: Select which columns to add to your particular report.
You can select from Total only, Day, Week, etc.
Note: The column selections may change as per the report.
Step 10: Choose Sorting Default.
Step 11: Customize the particular report.
It is possible to customize your particular reports. Although customization may differ based on the report, it is possible to change the data displayed. You can also edit the filters, footers, headers, and overall look.
Step 12: Select the OK button. Click it once the alterations are complete.
Step 13: Make comments on the Report.
Just choose the Comment on Report tab and click it. It is available on the left-side top corner. Now you need to press the chat bubble next to the particular lines you want to comment on.
Step 14: Share the Report Template. If you want you can share the customized report with the total QuickBooks Community. All you need to do is press the Share Template button. It is available on the top on the window.
Step 13: Now take Action. You need to select whether you want to email, print, or do you wish to export the report.
Step 14: Print the Report.
Select the Print button and select whether to print the report or save the particular report in the form of a pdf.
Step 15: Edit the setting of your print. Press the blue Print button when you are all set.
We pray that it is clear how to get reports in QuickBooks. All you need to remember is that the steps given above should be followed in the given format.
Still, if you feel confused about any particular step or think something is missing, it is recommended to hire the services of a QuickBooks expert like us.
Accounting Professionals, CPA, Enterprises, Owners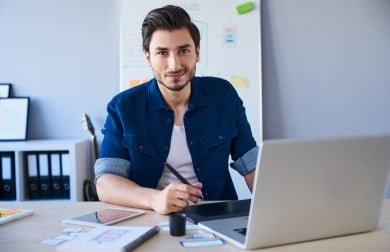 Looking for a professional expert to get the right assistance for your problems? Here, we have a team of professional and experienced team members to fix your technical, functional, data transfer, installation, update, upgrade, or data migrations errors. We are here at Dancing Numbers available to assist you with all your queries. To fix these queries you can get in touch with us via a toll-free number
+1-800-596-0806 or chat with experts.
---
Frequently Asked Questions (Faqs)
How many Categories are there in Standard Reports?
In all honesty, Standard Reports are categorized in the following categories:

Company & financial


Vendors & payables


Purchases


Inventory


Employees & payroll


Banking


Accountant & taxes


Customer & receivables


Sales


Jobs, time & mileage


Budgets


Lists
How to Email Report?
In order to email your specific report, do the following:

Press the e-mail button.


Select whether you want to send the report as a .PDF or Excel.


You will get a warning message that would state that the email is not secure. It could be dispersing sensitive details. Select the OK button which is Blue and click it


Now add the right email address and also change the email message body. When you are ready, press the blue Send button.
What Reports are Included in the Business Overview Section?
Right below the Favorite section, you will find the business overview segment. This section has reports like:

Audit Log


Balance Sheet Detail


Business Snapshot


Balance Sheet Comparison


Profit and Loss Detail


Profit and Loss Year-to-Date Comparison


Profit and Loss by Customer


Profit and Loss


Quarterly Profit and Loss Summary


Statement of Cash Flows


Profit and Loss as % of Total Income


Profit and Loss Comparison


Profit and Loss by Month


Profit and Loss by Tag Group