The cloud storing is used to store QuickBooks for Mac payroll means the data is stored on Intuit's server not your computer. There are 4 steps which are require to set up payroll in QuickBooks for Mac, they are:
Save Time, Reduce Errors, and Improve Accuracy
Dancing Numbers helps small businesses, entrepreneurs, and CPAs to do smart transferring of data to and from QuickBooks Desktop. Utilize import, export, and delete services of Dancing Numbers software.
Setting up of QuickBooks for Mac Account for the Payroll Data
It is important for you that firstly set up payroll account in QuickBooks for storing the data. But if you didn't set it yet then intuit will set it for you when you export data first time in QuickBooks. You just have to enter the account name and the export preferences.
If you already have account in QuickBooks then You just have to select it from the list of Chart of Accounts in QuickBooks. And if you want to add account then you have to enter the name in account field and follow the instructions, your account will set up automatically in QuickBooks.
Follow the following steps in order to create account:
Select the list from the menu bar and from the drop down menu list click on Chart of Accounts.
Find out the name of the bank which your company uses for the expense accounts for employee wages and employer payroll taxes, write payroll checks, and the liability account that your company use for tax and deduction of liabilities.
In order if you want to create sub category or sub accounts then you have to use a colon to separate the category name from the sub category.
Setting up of QuickBooks Classes
In this stage you have to set up the classes that you will use in your payroll data. Once the classes are set then you can write them or highlight them or print that data you use on your QuickBooks Payroll Data.
Turn on Class Tracking in QuickBooks
Follow the following steps in order to track the classes in QuickBooks for Mac 2009 and earlier:
Select the company setting from the company menu.
Click on the Show tab and then select transaction from the drop down menu.
Then click on the use class tracking in order to tick it. We get the option of class tracking in the settings of transaction section.
Click on Apply in order to apply the changes you have done.
Follow the following steps in order to track the classes in QuickBooks for Mac 2010 and later:
Select the preferences option from the QuickBooks menu.
Then click the transaction in water flow menu.
The screen pops out in front of you that show you the option of use of class track. You have to tick this option in order to track the classes.
Setting up Your Account in Intuit online Payroll Account
Open Setup.
Click the preferences under the export heading.
From the software drop down list click on the QuickBooks for Mac option.
You have to select the name of your bank account from the list or you can also enter the name of account in the checking account box.
Click on the customize tab in order to enter the name of your account exactly it will appear on your QuickBooks.
Keep the following things in mind while customizing:
While entering accounts you must read all the topics given next to the field which you have to choose for the description of your account type. In general, you have to choose expense account for the wage and tax categories. Enter the QuickBooks Liability account for the liability.
Enter asset account to receive payroll data if you are using cash advance or employee loan deduction.
If your company uses different account for different group of employees then you have to select that option in wage or tax category section in order to select different QuickBooks account for different employees.
If you choose different account for different types of wages/taxes, then select this option in wage or tax category in order to enter different account type for each pay and taxes.

Now you have to specify that you will use classes or not in QuickBooks.
Now click OK in order to save the changes.
Exporting of Payroll Data from Intuit Server's to Your System
Click on the Pay Day tab, from your Intuit online payroll account.
Select Export to QuickBooks option from the account.
Now you have to select the checks and payments which you want to export in QuickBooks.
After selecting all the checks and payments you have to export all the data by clicking on the export button.
System will ask you to confirm that if you want to export the particular data from intuit server to your system, so if you are sure then click OK otherwise cancel it.
Data Exported in QuickBooks for Mac
Once the payroll data is transferred to the QuickBooks, automatically the process creates one transaction in your bank account which is registered for each payroll service paycheck. Depending on the number of accounts that you have selected for the deduction it will be affected as the bank account transaction contain splits.
In the export preferences the split is appear in wage account.
A split also appears in the tax account that you specified in the export preferences.
For each liability account such as federal, state, local taxes that are owed in this case the one or more splits can appear.
Additional splits can be entered for each and every deduction in which one is for employee deduction and one for any company contribution.
When the tax payments are exported, they are recorded in QuickBooks tax liability account and reduce the liability.
These transactions are very helpful in keeping your QuickBooks Balance sheet and profit and loss statements of account up to date.
Setting of Preferences in Payroll QuickBooks for Mac
You have to choose that which payroll solution you want to choose in order if you have employees and you want to track payroll in QuickBooks for Mac. Following are the steps which will help you in choosing the solution:
Open your QuickBooks and the click on the preferences.
Now click on payroll option in the preferences.
Once the payroll window opens, first you have to go to the employees' option then select the payroll menu item from it.
There are two options in payroll dropdown menu, you have to choose one from it, options are:

Click on the option i.e Launches QuickBooks payroll for Mac. You have to choose this option in case you are using intuit QuickBooks payroll for Mac.
Click on the option i.e launches Aatrix top pay. You have to choose this option when you are using aatrix for payroll.

Now click on launches or get started option and then close the preference window.
Paying of Employees in QuickBooks for Mac
QuickBooks for Mac does not have feature of payroll in it. Whenever you will click on the payroll link then it will automatically takes you to external website for processing employees check.
Before you enroll in QuickBooks make sure that the name of every employee is written correct and spelled correctly as you will spell it on paychecks. Because if the data of QuickBooks and QuickBooks payroll does not match then the program will not work correctly.
Editing of Employee Information
First select List and employees option.
Double click on the name of employee which you want to edit.
Do changes you want but make sure that the changes must matches between the QuickBooks payroll services account information and employees in the QuickBooks?
Once you are done with this click Ok and save the changes you have made.
Setting up of Payroll
Now click on the QuickBooks and preferences option.
Select payroll and from the drop down menu choose the service you want to use in your payroll services.
Now click on edit tab and sign in if you have password or create an account.
Now select the employees whom you want to pay by clicking in front of their name.
Enter hours they worked and other payment related of the employees.
There are many options for the payroll of employee's use them as your need, options are like regular work, part time, overtime, double overtime, sick pay, vacation pay or fixed bonus.
Now click on create paychecks and approve the salaries of all employees.
Now you have to select for the option that you want to print the cheque, hand write the check, or want to directly deposit in employees account.
Once selected then you have to choose whether you want to email employees with the link or not.
In last click Ok and your are done with paying of cheques to your employees.
We hope that this article will help you to understand in setting up payroll QuickBooks for Mac. If you have any issue in understanding or working with payroll then our team will help you out from the issue and give easy and effective solution for doing your job.
Accounting Professionals, CPA, Enterprises, Owners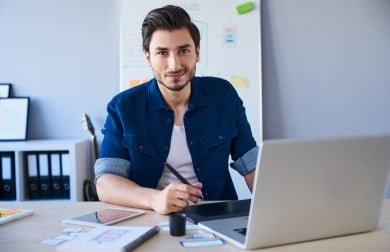 Looking for a professional expert to get the right assistance for your problems? Here, we have a team of professional and experienced team members to fix your technical, functional, data transfer, installation, update, upgrade, or data migrations errors. We are here at Dancing Numbers available to assist you with all your queries. To fix these queries you can get in touch with us via a toll-free number
+1-800-596-0806 or chat with experts.
---
Can We do Payroll on QuickBooks of Mac?
We all know that QuickBooks does not provide built in method of tracking payroll. The company who want to track payroll for their employees in QuickBooks they must pay monthly fee for the access of online QuickBooks payroll for Mac services.
Where We can find Payroll Menu in QuickBooks?
Follow the following steps:

Open QuickBooks on your desktop.


Open the company file and log in as a Admin in QuickBooks.


Select the edit from the menu.


Select preferences from the drop down list of menu.


From the menu you can select the option i.e payroll and employees.
What We Need to Set the Payroll?
To set the payroll, you have to enter some pieces of information, they are:

Your Account number.


Unemployment insurance account number.


Worker's compensation insurance account number.


Third party administrator registration.
Can I Set up My own Payroll?
Doing manual payroll is not a tough task if you have right knowledge, time and calculation. So, you can do payroll for yourself if you have small business.
How can We Correct Payroll Mistake in QuickBooks?
To fix error follow the following steps:

Select the help menu.


Choose about QuickBooks.


Press ctrl + Alt + Y key together on keyboard.


Click on Next button.


Select for the employ who was underpaid from the employee summary information window.


Then double click on the selected employer name.


Now view for the YTD adjustment detail.


Now click on OK.
What do You mean by QuickBooks Assisted Payroll?
Payroll assisted can be defined as the payroll management service which handles your payroll taxes and filing for you, so you can easily pay employees within QuickBooks.
Is QuickBooks for Mac is Same as PC?
Both the version of QuickBooks has the capability to convert the company file into OS but the feature set of both are different. As a result some of the data doesn't transfer from one version to other and some do.
What do You mean by Manual Payroll System?
When the company hires a team of professionals who will do every accounting and payroll tasks for the company are known as manual payroll system.
What is the Formula for Calculating Payroll?
The formulae for the manual calculation of payroll is:
Pay frequency * hourly wages
How Can I Calculate Semi-monthly Payroll?
For calculating the semi monthly payroll of the employee is that you can divide her annual salary by 24.