QuickBooks is all-in-one accounting software, its in-built features resolve your all business issues. QuickBooks 2015 version introduces vehicle mileages to track the average of your business miles. It helps to track all business expenses, maintenance, and registration costs. QuickBooks users usually face while importing vehicle mileages into another version to move the location of the company record file. This will help you to know about "How to Import Vehicle Mileage into QuickBooks Desktop".
Save Time, Reduce Errors, and Improve Accuracy
Dancing Numbers helps small businesses, entrepreneurs, and CPAs to do smart transferring of data to and from QuickBooks Desktop. Utilize import, export, and delete services of Dancing Numbers software.
Dancing Numbers launches all possible ways to export and import data, transactions, vehicle mileage, sales, sales order, and all related things into the QuickBooks Desktop. It simplifies all complex issues and with just a few steps, you are all done with this process.
To Accomplish this Process, you have to Implement these Basic Import Steps
Step 1: The first thing to do is to open the QuickBooks and then go to the Dashboard screen
Step 2: From the open window of QuickBooks, click on the "File Menu" option to track the location of the "File Selection Screen"
Step 3: All drop-down preferences will pop up on your screen. From all of them, you have to choose the "QuickBooks Transaction Type" as like "Vehicle mileage"
Step 4: The next thing is to do choose the file which you want to import. Either you can choose the file from any local computer folder or click on "Browse File" to browse the file.
Step 5: To track the Dancing Numbers Sample File, click on "Sample Templates"
Step 6: in this step, you have to set up the new settings of the mapping of the columns. All columns corresponding to the QuickBooks selected fields
Step 7: It starts automated processing if you prefer the Dancingnumbers template file
Step 8: To proceed to import, first make sure about your filled data in the "Review Grid Screen"
Step 9: After that, hit your next click on the "Send to QuickBooks" to update the selected file data to QuickBooks desktop.

Table of QuickBooks Mapping (All Fields)
| | | |
| --- | --- | --- |
| Field Name | Format | Description |
| Vehicle Number/Name | Reference text length up to 31 characters | Number or Name of the vehicle |
| Trip Start Date | Date | Date When the Strip Started |
| Trip End Date | Date | The End Date of The Trip |
| Total miles | In decimal | Total Distance Covered (From start to end) |
| Item | Reference text length up to 31 characters | Item Name |
| Customer Job | Reference text length up to 209 Characters | Name of the Customer |
| Class | Text | Class Name for the Selected Transaction |
| Billable status | Boolean(True/False) | Either Status Can True or False |
| Notes | Length up to 4095 Characters | Any Kind of Specific Notes |
Import Settings
Import settings launch the group of powerful customization for your imported file data. You can do this process straightforwardly by just clicking on the "Edit" option from the available preferences of the menu bar. Import settings include some basic things you have to do, all are listed below:
⮚ Locate Matching Transactions: Firstly, you have to locate and identify the existing transactions with an in-built identifier in the QuickBooks Desktop
⮚ After finding matched transactions, Action Needed: After implementing the above step, if the existing transaction is found then it leads to taking the corresponding action. You can select duplicate/update/ignore/append existing transactions in the QuickBooks Desktop.
⮚ Pre-Import Validation processing: Before importing to QuickBooks, you have to validate the Company file first. Now, turn on the "Settings" button, clean up all file-related issues, and then file rows will be imported. This option may take you little time to import.
We provided all the necessary information to figure out the issue to import the vehicle mileage into the QuickBooks Desktop. I hope it's useful for you. You can share your news or drop your suggestions in the below comment section.
Accounting Professionals, CPA, Enterprises, Owners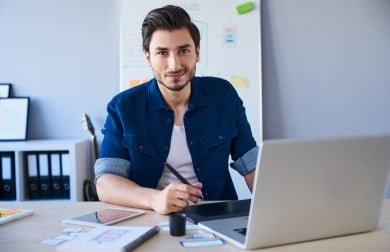 Looking for a professional expert to get the right assistance for your problems? Here, we have a team of professional and experienced team members to fix your technical, functional, data transfer, installation, update, upgrade, or data migrations errors. We are here at Dancing Numbers available to assist you with all your queries. To fix these queries you can get in touch with us via a toll-free number
+1-800-596-0806 or chat with experts.
---