Every business has a unique set of integration needs. The most of the typical way is to combine your front-office web property with a back-office application, as it is connecting an online storefront to an ERP to automatically pass orders when an order is placed online.
Save Time, Reduce Errors, and Improve Accuracy
Dancing Numbers helps small businesses, entrepreneurs, and CPAs to do smart transferring of data to and from QuickBooks Desktop. Utilize import, export, and delete services of Dancing Numbers software.
The design of the link between JIRA and QuickBooks takes numerous factors into account. Along with the applications' physical access options, security and performance criteria may also apply. SaaS and On Premises are the two most often linked application connection types.
In this article you will learn all the steps that how JIRA integrates with QuickBooks and what are the benefits of this integration towards your business.
Overview About JIRA
The Australian business Atlassian created the project management tool JIRA. The word JIRA is taken from the Japanese word "GoJIRA," which means Godzilla. The agile technique is the foundation of the software. If you're asking what JIRA is used for, the answer is that it serves a variety of functions, including bug tracking, issue tracking, and project management. JIRA software is used by many of the companies in unconventional ways as it includes all the tools for the flow of documents, expense optimization and warehouse automation. Numerous practical tools and functionality on the JIRA interface make handling issues simple. JIRA, one of the most sought-after agile project management tools, recently modified several of its products for a variety of teams and organizations, including IT, marketing, operations, finance, HR, legal, and other departments.
For software teams that wish to plan and manage their projects, JIRA is a potent task management application. Teams of any kind can benefit from enhanced visibility and efficiency while releasing new goods or software thanks to the tool's extreme flexibility and ability to be tailored to your team's specific workflows. According to Atlassian research, more than 65,000 businesses around the world have used JIRA because of its broad flexibility to support any project and its extensibility to operate with different connectors and apps.
But this program is capable of far more than that. JIRA is also used to provide excellent bug-tracking tools, enabling teams to effectively practice the problem solving and for the risk management. This software remains in the forefront of agile project management solutions for IT teams worldwide because to its wide range of use cases, features, and expanding capability.
The best feature of using JIRA is also its robust solutions tailored to each department. This guarantees that every team adheres to good project management. Operations, marketing, human resources, law, finance, and other departments have such teams.
Overview About QuickBooks Desktop and Online
The accounting software program QuickBooks was created and is sold by Intuit. In 19th century that is in year 1983 QuickBooks first products were released and it's primarily targeted are small size and medium size enterprises. They provide cloud-based payroll services, on-premises accounting applications, and versions that accept payments from companies.
QuickBooks Desktop
One of the best ERP software is QuickBooks Desktop which is an on-premises business accounting system for the variety of sectors. With varying user restrictions for each QuickBooks package, Intuit QuickBooks Desktop may accommodate up to 30–40 users.
QuickBooks refers to QuickBooks Desktop as an alternative to ERP. The QuickBooks Desktop Enterprise program provides industry editions with capabilities tailored to corporate requirements, making it similar to an ERP system. QuickBooks Desktop becomes even more like ERP (enterprise resource planning) with the help of software add-ons.
QuickBooks Desktop is accounting software for small businesses designed to facilitate effective management of your suppliers, customers, and bank accounts.
With QuickBooks' sophisticated interface, deep functionality, and automation you can say goodbye to managing business finances on spreadsheets. Managing business finances doesn't have to be a difficult, time-consuming process any longer.
In order to avoid paying for software and features that are not necessary for you, QuickBooks Desktop is offered in three different solutions at three different pricing points. As a result, you can choose the option that best meets your business' accounting needs. Our solutions start at R3430 (for the Pro 2019 edition) and reach as high as R4830 (for the Accountant 2019 version), depending on whether you buy the bundle.
QuickBooks Online
QuickBooks Online helps you manage quickly your company's finances and your company accounts. You can easily get online access to your financial data from any location and you can export your financial reports from anywhere.
A web-based accounting program called QuickBooks Online manages every area of the company's financial side. The program is applicable to many different tasks, including bookkeeping, payroll, invoice management, bank reconciliation, expense tracking, financial reporting, tax management, and more.
Any web browser can access QuickBooks, which is a web-based program. The software can be used without any installations or downloads. Users can upload images of bills as proofs of expenses, share them with the relevant parties, download credit card transactions, and reconcile them.
Need of JIRA QuickBooks Integration
Your productivity may be increased and your workflow can be made more efficient by integrating JIRA Software Cloud with QuickBooks Online. You can automate routine processes, cut down on physical labor, and improve team cooperation by integrating these two apps.
Integrating QuickBooks Online with JIRA Software Cloud can have numerous advantages, regardless of whether you run a small business or are a part of a major corporation. By eliminating the need for manual data entry and lowering the possibility of mistakes, you may automatically map the data fields between the two apps.
It offers a variety of pre-built connectors and automation workflows for JIRA Software Cloud and QuickBooks Online that may be adjusted to match your unique needs. As a result, you can set up workflows to cause actions in one app based on occurrences in another app, or you can develop automated processes that operate automatically in the background without any user input. Even more efficiency can be achieved by further streamlining your workflow and reducing errors.
Benefits of Jira QuickBooks Integration
Businesses can easily boost the efficiency and the streamline workflow by integrating various apps. A number of advantages can be attained by simply integrating QuickBooks with JIRA Software Cloud.
Increase in Production: Create JIRA Software Cloud tasks on the basis of newly received emails in QuickBooks Online. You can automate tedious activities and optimize your workflow by integrating JIRA Software Cloud with QuickBooks, which will help you get more done and save time overall.
Collaboration is Better: When fresh emails are received in QuickBooks, instantly post updates there. The ability to share information and remain on top of projects is made easier by combining QuickBooks with JIRA Software Cloud, which enhances team communication.
Effective in Cost: Suitable for startups or small firms with restricted funds. Since you don't need to employ a developer or buy pricey software, it offers a cost-effective approach to integrate QuickBooks Online with JIRA Software Cloud.
Customize Easily: Select the events that each app uses to initiate an action, create filters to exclude specific data, and more. You can alter your integrations so that you can meet your unique requirements.
Setup is Easy: Even people with little to no coding skills may easily and quickly integrate QuickBooks with JIRA Software Cloud. Provides a user-friendly interface and step-by-step guidance for developing and configuring your integrations.
Workflow is Streamlined: You may optimize your workflow and minimize the time and effort needed to complete activities by integrating JIRA Software Cloud with QuickBooks. When a new entry is made in JIRA Software Cloud, automate the process of establishing new QuickBooks records.
Better Communication: The collaboration and communication between various teams and departments within your company can be enhanced by integrating QuickBooks with JIRA Software Cloud. When a new task is generated in QuickBooks, set up automatic notifications in JIRA Software Cloud.
Visibility of Data is Enhanced: By integrating QuickBooks with JIRA Software Cloud, you may improve data visibility, acquire insights into your company's operations, and make more wise decisions. Track a project's progress in QuickBooks and see it updated in JIRA Software Cloud.
Increase in Efficiency: Integrating JIRA Software Cloud with QuickBooks helps improve productivity and efficiency inside your company by automating repetitive operations. The integration can help you in saving the money and time by lowering the errors and increasing the accuracy in general.
Competition Advantage: Integrating QuickBooks with JIRA Software Cloud can give your company a competitive edge by allowing you to operate more quickly, effectively, and accurately than your rivals. This might assist you in providing your clients with the better goods and services; hence it helps you in boosting their satisfaction and loyalty.
Working of JIRA with QuickBooks
Your productivity and workflow can be greatly enhanced by integrating QuickBooks with JIRA Software Cloud. But in order to achieve a seamless connection, it's crucial to follow some recommended procedural procedures to get it up and running:
Clearly Define the Goal: Before configuring the integration, specify your unique demands and objectives. Choose the data you want to sync and the activities you want to automate between the two apps. You can use this to determine the appropriate triggers and actions for your integration.
Use of Appropriate Triggers and action: Each program has access to a wide variety of triggers and actions. The ones that are most important to your integration objectives should be chosen. Using the "New Email" trigger in QuickBooks and the "Post a Message" action in JIRA Software Cloud will allow you to post a message in JIRA Software Cloud each time a new email comes in QuickBooks.
Mapping of the Field: A precise field mapping is important when configuring your integration. Make sure the data from one app is mapped to the appropriate field in the other app.
Testing of the Integration: In order to make sure your integration operates as intended, test it extensively before turning it on. Send a test file to make sure the two applications are properly syncing.
Monitor the Integration: Check on your integration frequently to make sure it keeps running smoothly. Keep a watch out for any alerts that there may be errors or problems, and act right away to fix them.
Stay Organized: To make sure your integrations are working effectively, keep them organized. To quickly identify your integrations and solve any potential problems, give them meaningful names and labels.
Testing: Before launching it into production, thoroughly test your integration. By doing this, you may steer clear of any mistakes or other problems that might negatively affect your workflow.
Monitoring of Performance: Keep a close eye on how your integration is performing. To make sure your integration is functioning properly, keep an eye on any offered metrics or error reports.
Update Your Apps: To maintain compatibility, keep your apps updated. By doing this, you can be sure that your apps will work with any modifications or updates made to the integration platform.
Customer Support: If you encounter problems or have inquiries regarding configuring your integration, don't be afraid to ask for help. You can get help debugging any problems and making sure your integration is configured properly from our team or the support teams for your respective apps.
Steps for Jira QuickBooks Integration
A Step-by-Step Guide to Integrating JIRA Software with QuickBooks is Provided Below:
Create an account by signing up.
Step 2: Navigate to Apps and Select QuickBooks and JIRA
Select QuickBooks and JIRA Software Cloud as your apps from the list of available apps after logging in.
Step 3: Navigate to the Triggers and their Action Tab and then Select Appropriate Triggers and Actions from the list
Pick an action and a trigger for your integration next. For instance, you can select "New Email" as the JIRA Software Cloud action and "Post a Message" as the trigger for QuickBooks.
Step 4: Now Connect Your all Accounts
Connect your QuickBooks and JIRA Software Cloud once the trigger and action have been chosen. Follow all the on screen instruction in order to log in and authorize your selected connection.
Step 5: Mapping of the Field
Once your account is linked then the fields for your trigger and action must be mapped. You may, for instance, associate the message content in JIRA Software Cloud with the subject and body of the email.
Step 6: Testing of Integration
Now it's time to test your integration once the mapping of the fields is done, it is done to make sure that it functions as planned and working properly. To make sure it posts to JIRA Software Cloud successfully, send a test email.
Step 7: Integration is ON
Once you are done with above steps, so now it's time to turn on your integration in order to begin automating your workflow. Every time a new email arrives, your integration will immediately post it to JIRA Software Cloud in the background.
Any company seeking to organize their processes and boost efficiency would be wise to integrate QuickBooks and JIRA Software Cloud. You can quickly automate your workflows and link your preferred apps with an AI-driven integration platform. It distinguishes itself from other integration solutions with its extensive features, which include real-time data syncing and configurable field mapping. With integration, you can concentrate on expanding your business while we take care of the rest. So, now give a try and reap the rewards of seamless for the app integration. Feel free to call us at our toll-free number if you have any problems. Your problem will be solved thanks to our knowledge.
Accounting Professionals, CPA, Enterprises, Owners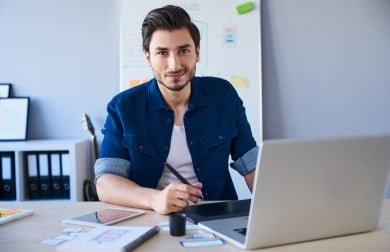 Looking for a professional expert to get the right assistance for your problems? Here, we have a team of professional and experienced team members to fix your technical, functional, data transfer, installation, update, upgrade, or data migrations errors. We are here at Dancing Numbers available to assist you with all your queries. To fix these queries you can get in touch with us via a toll-free number
+1-800-596-0806 or chat with experts.
---
Frequently Asked Questions
Is it Possible to Plan the Integration to Run at Set Intervals or times?
The integration can indeed be scheduled to execute at predetermined times or intervals using the scheduling feature. This enables you to program your integrations to launch at particular times, ensuring that your data is constantly current.
What kinds of Actions and Triggers can be used with the QuickBooks and JIRA Software Cloud Integration?
Numerous triggers and actions, including as adding new entries, modifying existing records, sending notifications, and more, are supported by the QuickBooks and JIRA Software Cloud interaction. For automating your workflows, you may pick the number of triggers and actions as per your integration requirement.
How much Integration is Allowed Setting up in Total?
No, there is no restriction on how many integrations you can set up. Depending on the amount of apps you use, you can set up however many connectors you require.
Can I Customize the Fields that Sync between JIRA Software Cloud and QuickBooks Online?
Yes, According to your unique needs, you can alter the fields that are synchronized between QuickBooks Online and JIRA Software Cloud. Now you have to select the fields if you want to sync and then map them to the corresponding fields in the other app as per your requirement.
Using the Link Between QuickBooks and JIRA Software Cloud, Can I set up Automated Workflows?
The link between QuickBooks Online and JIRA Software Cloud allows you to set up automated workflows. You may use it to automate your processes because it provides a wide variety of triggers and actions.