A QIF file is used by Intuit applications for transferring the data between financial websites to the Quicken program, it is also used to transfer the data between different Quicken data files. The full-form QIF extension is a Quicken Interchange format file. In this below article, we will discuss the possible option available to us for convert QIF file into QuickBooks Online.
Save Time, Reduce Errors, and Improve Accuracy
Dancing Numbers helps small businesses, entrepreneurs, and CPAs to do smart transferring of data to and from QuickBooks Desktop. Utilize import, export, and delete services of Dancing Numbers software.
Options to Convert the QIF (Quicken interchange format) File to QuickBooks online File
At first, you can try to simply change the extension of the file by opening the QIF file and save it after changing the extension to .QBO. This may or may not work. In case this does not work, there are many online converter apps that you can use to convert the QIF to QuickBooks Online. These apps will perform below general steps:
You will have to first upload your QIF file into the online app.
Ensure to review transactions, dates, amounts, payee, memo, check numbers, etc.
After reviewing and verifying everything, you just will have to press the convert button on the app.
Steps for Importing the QuickBooks Online File:
Step 1. First, click on Banking > choose Banking again > click on upload transactions manually.
Step 2. Now click on the update drop-down arrow, choose file upload, click browse and then select the file.
Step 3. After that, click on Next, select the bank account and click on Next again.
Step 4: Now complete the mapping of the accounts, press 'Let's Go' or 'Finish' to complete the import process.
Accounting Professionals, CPA, Enterprises, Owners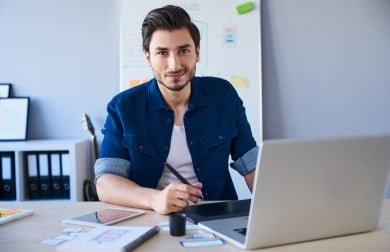 Looking for a professional expert to get the right assistance for your problems? Here, we have a team of professional and experienced team members to fix your technical, functional, data transfer, installation, update, upgrade, or data migrations errors. We are here at Dancing Numbers available to assist you with all your queries. To fix these queries you can get in touch with us via a toll-free number
+1-800-596-0806 or chat with experts.
---
How can we Convert a Quicken File to QuickBooks?
There is an inbuilt data converter tool present in QuickBooks software, this converter tool can help you in converting a quicken file to QuickBooks.
How can I open a QIF file and which program should I use for the same?
You can download programs associated with the QIF files, that will help you in opening these files. You can choose from DESQview (compressed font archive), Quicken interchange format, QuickTime image.
How can I Convert the QFX file into QIF file in QuickBooks?
First, go to the folder where your qfx file is saved, highlight the file and choose to convert to QIF at the bottom of the chooser window, the command will start the convertor and it will create the QIF file required by you.
Can you List Down the Process steps to Download the QIF or QFX File from the Bank's Website?
First, open your bank's website and go to the 'statement and activity' tab. Now click on 'download to Quicken/QuickBooks from the same tab. Now click on either Quicken for qfx file or QIF for QIF file by going to View/download. Choose the date range and press the download button to save the file on your computer.
How can I convert a CSV file to QIF file?
First, click open your CSV file in Excel, select the data that you wish to convert, now click on the add-ins tab at the top of the excel window, click XL2QIF tab and choose 'save to QIF'.