As you link your Amex business card with QuickBooks, you can download all the recent transactions. QuickBooks has introduced time-saving features for its users. The bank feeds, also known as online banking, will help you keep track of all your banking affairs. The accounting tool will automatically download and streamline the cards and accounts. It also categorizes business expenses, simplifying the effort.
Save Time, Reduce Errors, and Improve Accuracy
Dancing Numbers helps small businesses, entrepreneurs, and CPAs to do smart transferring of data to and from QuickBooks Desktop. Utilize import, export, and delete services of Dancing Numbers software.
Steps to Integrate American Express with QuickBooks
Prior to integration, you must create an account with American Express and make it your delegate provider. Discontinue the accounts and then select the delegate provider option. The delegate option allows you to avail yourself of the bank feed features.
Create an Account with American Express.
Go to the bookkeeping section.
Choose "Chart of Accounts."
From the dropdown, select "Account Type" or "Save Account Under."
Click "Credit Card."
Name the account.
Select "Save and Close."
Link Your Bank Account
In the bookkeeping section, select "Transactions."
Choose bank transactions.
On the landing page, click "Connect" (for the first-time user). The existing user must select "Link Account."
Select American Express Credit Card (in case you are the primary account holder).
Click on the "Continue" tab.
Enter the credentials (American Express User ID and password) on the pop-up page.
You may encounter American Express security steps. (if any).
If you have multiple accounts, Select the one you want to integrate with QuickBooks.
Choose a date range for downloading the transaction details.
Choose Connect.
Transaction Details
Your American Express account is now linked to your QuickBooks account.
All the transactional details will be automatically downloaded and integrated.
In the bookkeeping, Choose "Transactions" to confirm the details.
Perks and Benefits of Integrating an Amex Business Card with QuickBooks
Saves Time: The automation process of importing and classifying expenses will save time. You can utilize those times to focus on other aspects of business.
Categorization: Integration of the details will sketch the Amex Business Card details and categorise them in the respective QuickBooks accounts. This step makes sure that all the expenses are classified accurately. Thus, you can quickly generate patterns and understand the expense structure.
Report of Expenses: With the card transaction data from the credit card, you can generate reports from QuickBooks. In this way, you can have a detailed insight into the business's expenditures. Moreover, you can easily generate the financial statements.
Automatic Sync of the Transaction: You do not have to enter the card transaction manually. As you are a QuickBooks user, all the transactions will be automatically synced. It is a more accurate and time-saving process.
Reconciliation of Expenses: The integration procedure adjusts all the transactions on the Amex Business Card with the QuickBooks account. Hence, you can easily.
Link Your American Express Business Account to QuickBooks Online
One of the most helpful and time-saving aspects of QuickBooks Online is online banking, often known as bank feeds. QuickBooks will automatically download and classify your bank and credit card transactions for you in case you link your account. The final step is to approve the work.
Step 1: Create an American Express Account in QuickBooks
First, you have to go to Bookkeeping and then you have to select Chart of accounts
Then you have to choose New to create an account
You have to select Credit Card from the Account Type dropdown menu or the Save account under the dropdown menu.
Then you have to give your account a name.
Now you have to select Save and Close when you are finished.
Step 2: Connect Your American Express Business Account
Begin by going to Bookkeeping, select Transactions, then you have to select Bank transactions.
On the landing page, you have to click Connect if you are linking an account for the first time. Also, you have to choose Link account if you have previously connected online banking accounts.
Depending on your American Express account user type, look for one of the following accounts:

If you are the primary account holder, you have to search for and then you have to select American Express Business Credit Card.
Search for and choose American Express (Delegate) if you are a delegate user.

Then you have to select Continue.
Enter your user ID and password for American Express in the pop-up window to log in. If American Express needs you to take any additional security steps, instructions will appear on the screen.
The accounts you want to link to QuickBooks should be chosen.
Then You have to select the account type from the dropdown for each account. This is the account you set up in Step 1 of your chart of accounts.
Now you have to choose the data range for the download and then you have to select Connect.
Connect Your Account
With this integration, you can better monitor all business expenditures. It also helps you identify any discrepancies and keeps a record of all transactions. Switch all your business transactions to smart mode with the integration of QuickBooks and Amex Business Cards.
Disconnect an American Express Account
Here's how to disconnect a bank or credit card account from QuickBooks in case you ever need to:
First, you have to go to Bookkeeping, then you have to select Transactions, then you have to select Bank Transactions.
For one of your American Express accounts, select the blue square.
To open the Account window, click the Edit button, then click Edit account information.
You have to check the box for Disconnect this account on save.
You have to select Save and Close. The account is then disconnected from online banking as a result.
Switch from Tracking Multiple American Express Accounts to one Parent Account
You can switch to tracking all of your American Express cards through a single parent account if you are now tracking them through separate accounts. After reconciling your current American Express accounts, follow these steps right.
First, log out of every American Express account you have. Then you have to go the next section Disconnect an American Express account for steps. Connect now to the Parent Accounts for the American Express Credit Card (US). Only this account ought to be linked to online banking.
You have to go to Bookkeeping, then you have to select Transactions, then you have to select Bank transactions.
You have to select Add Accounts.
In the search results, look for and choose American Express Credit Card (US) – Parent Accounts.
Then you have to follow the onscreen steps until QuickBooks will ask you about downloading past transactions. There are two options for managing past transactions. Since the first method is simpler, we advise using it.
Choose the day following your American Express accounts' most recent reconciliation when QuickBooks asks you to download past transactions. Then you have to complete the on-screen instructions to connect the parent account. QuickBooks will only download data from reconciliations you have performed so far. The previous transactions will be preserved in the American Express accounts that you disconnected. Future transactions made using your new American Express parent account will be tracked.
Contact your accountant if you determine that the parent account should contain all previous transactions from the separate American Express accounts. Create a journal entry with them. The old transactions will be balanced with the new parent account using their knowledge. Go to your Chart of Accounts and make the individual American Express accounts inactive when they create the journal entry. The sole account holding American Express transactions ought to be the new American Express parent account. In doing so, QuickBooks avoids counting transactions more than once.
How to Handle Grayed-out American Express Accounts?
Some American Express Business card accounts can be grayed out when you connect. There are a few possible reasons for this:
The account is already linked to another QuickBooks Online business for online banking. Accounts with American Express can only be linked to one business at a time.
The QuickBooks side of the connection needs to be completed. If this occurs, the browser may suddenly close or the browser may close partway through.
Open the QuickBooks company that your American Express account is currently linked to if you wish to connect it to another company. You have to disconnect the account there. Then you have to follow the steps in this blog to connect it.
If the connection was unsuccessful, log out the account from the American Express website.
Firstly, you have to go to the American Express website.
Then you have to select the Account Services tab.
Now you have to select Security and Privacy.
To expand the section, choose Manage Partner Permissions and then Intuit.
To break the connection you have to choose Disconnect.
To reconnect the account to QuickBooks, follow the steps in this article.
Any admin can manage American Express transactions. Included here are the accounting companies that you have added to your QuickBooks company.
Get Help with Common Issues
To disconnect and reconnect your American Express Business Card from your QuickBooks Online account, log in as an admin and then follow the instructions above. This process can't be done by accountants.
Some Transactions are Missing
Every day, American Express syncs your transactions with QuickBooks. It may, however, require up to 10 business days to transfer any missing data.
Please get in touch with us and provide the following details regarding the missing transactions if it has been longer than 10 business days:

Date processes
Amount
Transaction IDs from the American Express website
Accounting Professionals, CPA, Enterprises, Owners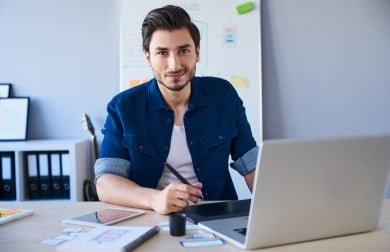 Looking for a professional expert to get the right assistance for your problems? Here, we have a team of professional and experienced team members to fix your technical, functional, data transfer, installation, update, upgrade, or data migrations errors. We are here at Dancing Numbers available to assist you with all your queries. To fix these queries you can get in touch with us via a toll-free number
+1-800-596-0806 or chat with experts.
---
Frequently Asked Questions
How do I Set up the Integration Between QuickBooks and my Amex Business Card?
To set up the integration, follow these steps:
Log in to your QuickBooks account.
Navigate to the "Banking" tab and select "Add Account."
Search for American Express and select the appropriate account type.
Enter your Amex Business Card login credentials and follow the prompts to authorize the integration.
Will the Integration Work with all Versions of QuickBooks?
Yes, the QuickBooks and Amex Business Card Integration is compatible with various versions of QuickBooks, including QuickBooks Online, QuickBooks Desktop, and QuickBooks Enterprise.
Can I Categorize Expenses imported from my Amex Business Card?
Absolutely! QuickBooks allows you to categorize expenses based on your business needs. You can create custom expense categories or use existing ones to ensure accurate financial reporting.
Are there any Fees Associated with the Integration?
QuickBooks does not charge any additional fees for integrating with the Amex Business Card. However, it's advisable to review your Amex Business Card terms and conditions to check for any associated charges.
Can I Integrate Multiple Amex Business Cards with QuickBooks?
Yes, QuickBooks allows you to integrate multiple Amex Business Cards, enabling seamless expense tracking and management for each card.
Does the Integration Support Transaction-level Details?
Certainly! The integration imports transaction-level details, including vendor names, dates, amounts, and transaction types. This level of detail ensures accurate financial reporting and analysis.