QuickBooks is an excellent software that helps in managing accounts related to business, or even personal accounts. In other words, it is the best place to turn over when someone requires accounting assistance. However, it is also susceptible to errors. QuickBooks error -6190 -77 is an error that occurs when you are working on the software. It could be troublesome if you are being interfered with your work while using the application.
Save Time, Reduce Errors, and Improve Accuracy
Dancing Numbers helps small businesses, entrepreneurs, and CPAs to do smart transferring of data to and from QuickBooks Desktop. Utilize import, export, and delete services of Dancing Numbers software.
So, if you are facing this problem, you have come to the right place. The article here tells you what this error is, what its symptoms are, why it occurs, and how can you resolve it effectively.
What is QuickBooks Error -6190 -77?
QuickBooks Error -6190 -77 is a run-time error that occurs due to bugs. It is a problem that appears as the designers of the software overlook some bugs before releasing the final product to the public. The end-users alert vendors regarding these issues which helps developers to debug the issue immediately and take note of it for the next version. QuickBooks Error -6190 -77 can be any type of bug ranging from crash and memory leak to logic error.
Error -6190 -77 Crash occurs when QuickBooks is unable to recognize an incorrect input or what is supposed to be produced. Programs are completely terminated while this error occurs.
Error -6190 -77 Memory Leak message appears when memory de-allocation is lacking and has bad code references like an infinite loop. It causes the software to use excessive memory that bogs down the system.
Error -6190 -77 Logic Error usually occurs due to poor data handling. This error appears when QuickBooks receives a correct input but brings about the wrong output.
Now, Let us check the symptoms that are related to this error.
What are the Symptoms of Error 6190 77 in QuickBooks?
The symptoms that will let you know that this error is occurring are as follows:
You will Frequently see the Error Message.
There will be Instances of Deleted Files or the Appearance of New Files.
You will Detect a Virus Infection.
You may have a Poor Internet Connection.
However, the internet connection cannot always be the reason for the error.
What are the Causes of QuickBooks Error 6190 77?
The causes of error code -6190 -77 appearing on your computer screen can be as follows:
The error was not experienced and addressed while the design and testing were done.
There could be incompatible programs running simultaneously with the QuickBooks Desktop application.
There could be memory issues and graphics drivers. A bad graphics driver can lead to a -6190 -77 error.
The PC could be infected with the virus.
There could be invalid Windows registry entries.
Well, Now you know the reasons for the occurrence of this error as well. So, let us get into the fixing methods of QuickBooks Error -6190 -77.
What are the Solutions to Fix QuickBooks Error 6190 77?
Solution 1: Closing Incompatible Programs
Press Ctrl+Alt+Del altogether to open the Task Manager window. You will see the list of currently running applications or programs.
Navigate to the Processes tab and select the incompatible programs one by one and click the End Process button for each program.
Check if the error message continues occurring as you stop the program processes.
Once you recognize the problematic program, you can reinstall the application.
Solution 2: Updating or Reinstalling Conflicting Programs
It can be Done Using Two Methods:
A. Using the Control Panel
Type Control Panel on the search bar of your computer and select the Uninstall a Program option.
In the Program and Features window, select the problem program and choose either Update or Uninstall.
If you select the Update option, then follow the prompts to finish the process. But if you select Uninstall, you must re-install the application after freshly downloading it from the QuickBooks website.
B. Using Other Methods
Go to the Start and select Settings.
Select Apps in Settings and observe the list of applications and features installed in your system.
Click on the running time error-causing program and choose to either uninstall or reset the application via the Advanced option.
Solution 3: Updating Virus Protection Program
You must update the virus protection program installed on your computer. Every program has its different process of updates. So, you can check the one installed in your system and update it to the latest version to avoid the 6190 77 error in QuickBooks.
Solution 4: Reinstalling Graphic Driver
Press Windows + R to open the Run window and type devmgmt.msc in the text box.
Click on the OK option to open the Device Manager window.
Locate the graphic driver and right-click on the video card driver.
Now, select Uninstall and restart your computer.
Solution 5: Repairing Registry Entries
Before commencing the steps, make sure that you have a backup of the registry files related to QuickBooks error 6190 77.
Go to the search bar of your PC and type 'command'. You must not press Enter immediately!
Now, hold Ctrl and Shift together and press Enter. You will see a permission box prompted on the screen.
Click the Yes option, and a black box will appear with a blinking cursor.
Type 'regedit' and press Enter.
You will see the Registry Editor, where you should select the error 6190 77 related key that you will back up.
Now, Choose the File menu and choose Export.
Save the QuickBooks backup key in your preferred folder from the Save In list.
You will see the File Name box, where you should put a recognizable name such as QuickBooks Backup.
In the Export Range box, you must choose the Selected Branch option and click on Save.
You now have a saved file with a .reg extension.
Note: You must be aware that manually repairing registry entries can be highly risky for your computer. Any mistakes can lead to the reinstallation of Windows. Therefore, professional guidance is recommended.
Solution 6: Cleaning Up System Junk with Disk Cleanup
You can use these cleanup steps for Windows XP, Vista, 7, 8, and 10.
Open the command box as mentioned in the previous solution.
Once you get the black box with the blinking cursor, write 'cleanmgr' and press Enter.
Disk Cleanup will automatically start scanning your computer's disk space.
Once you see the Disk Cleanup dialogue box, tick the files and folders you wish to discard.
After carefully choosing the temporary and junk files, click on OK to finish cleaning.
Solution 7: Running Windows System File Checker
Follow steps 1-3 mentioned in Solution 5.
Write 'sfc /scannow' and press Enter.
System File Checker will commence scanning for QuickBooks error code 6190 77 with other system file issues. You need to be patient because it can be time-consuming.
After it is complete, Follow the commands displayed on your computer screen.
Final Words
QuickBooks error 6190 77 is caused due to design faults of the developers, but it is also possible to overlook a bug amidst thousands of them. However, the issue is troublesome nonetheless. So, this article gives a clear insight into the solutions that can fix this error.
Accounting Professionals, CPA, Enterprises, Owners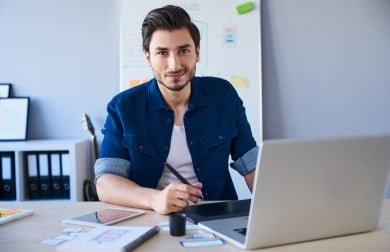 Looking for a professional expert to get the right assistance for your problems? Here, we have a team of professional and experienced team members to fix your technical, functional, data transfer, installation, update, upgrade, or data migrations errors. We are here at Dancing Numbers available to assist you with all your queries. To fix these queries you can get in touch with us via a toll-free number
+1-800-596-0806 or chat with experts.
---
Frequently Asked Questions
What are registry files in QuickBooks?
Windows registry stores essential operating information for utilities, user profiles, and programs already installed on your PC. QuickBooks registry entries hold data that are capable of disrupting future installations of the application if it is not removed correctly.
Can I update QuickBooks or Windows to troubleshoot error 6190 77?
Yes. If you are not successful with any of the solutions mentioned, you can update your QuickBooks software and Windows operating system to fix the error 6190 77.
Can I use system restore to mitigate the error 6190 77?
Yes, it is possible to use system restore to fix error 6190 77. You can use the following steps for Windows Vista, XP, 7, 8, and 10.
Step 1. Type System Restore in the search bar of your PC and press Enter.
Step 2. Click on System Restore and enter the administrator password if there is any.
Step 3. Follow the commands in the Wizard and you can select a restore point.
Step 4. Complete restoring your system.