It is known to almost everyone that Microsoft has stopped supporting Internet Explorer 11. In simple words, it means that Microsoft will not provide any important or unimportant updates for Internet Explorer 11. Not to mention, It will not offer any assistance or service for the same.
Save Time, Reduce Errors, and Improve Accuracy
Dancing Numbers helps small businesses, entrepreneurs, and CPAs to do smart transferring of data to and from QuickBooks Desktop. Utilize import, export, and delete services of Dancing Numbers software.
In the past, Microsoft has been providing vulnerability updates and patches for their particular browser to prevent it from any kind of dangerous attack, in a bid to secure the data of the user. This is why updates were considered a crucial part of any particular software cycle.
How to Get this New in-built Browser for QuickBooks?
In order to get this new feature, you need to have the latest copy of QuickBooks upgraded to its current release. Moving on to QuickBooks Online is another important and possible method to get this feature.
In order to make the most of this feature, ensure that you have an active subscription to QuickBooks, and in case you do, ensure that you have the current and latest version of QuickBooks.
Now let us learn about the different conditions of a custom in-built browser.
What are the Conditions of a Custom in-built Browser?
Here is the list of the specifications of a custom in-built browser:
SSL Certificate: Unlike the wall experienced in Internet Explorer because of an outdated digital certificate, your particular page is not stopped from loading. However, a notification concerning expiration appears that can be skipped or overlooked to move ahead with the page.
HTTP: Users must take note that HTTP end-points have been restricted in this particular custom browser multiple security concerns.
Activate X Access: In this new custom-made browser, it is possible to receive access to your important data concerned with QuickBooks via ActiveX which actively needs your consent.
How it will Affect the QuickBooks Desktop Software?
Microsoft Internet Explorer 11 has always been the browser for all the particular Intuit QuickBooks desktop software because in January 2016 in January 2016. They stopped backing up Internet Explorer 10.
When a QuickBooks customer attempts to connect to the internet or tries to open up any content that is web-related, it gets transmitted to the IE (11) browser. However, since Microsoft has already stopped supporting the Internet Explorer 11 browser, this levies a security concern for all the particular customers using an old QuickBooks Desktop Version.
Not to mention, QuickBooks Desktop has some important characteristics that do not sit well on other unsupported versions of the particular Internet Explorer.
Why it is Something to Worry for Customers Accessing Connected Services like Payments or Payroll?
The Payments and Payroll characteristics in QuickBooks Desktop hugely depend on the Internet Explorer 11 browser. Since, the particular browser will not get any security patches in the days to come, it becomes weak to many security threats like Malware, Data Leaking, Password exposure, Phishing, Ransomware, etc.
Hence, It is important for those accessing QuickBooks Desktop for Payments and Payroll to upgrade their present version to the latest release.
How Inuit is Protecting its Users from Security Concerns triggered by the Termination of Internet Explorer 11?
Intuit gives special value to its customers and always emphasizes to upgrading its software fleet with contemporary technology. In tune with this, Intuit inaugurated a new built-in browser, designed for QuickBooks Desktop to empower its internet connection capabilities.
According to Intuit accounting software, the built-in browser is both safe and trustworthy. It is being sent will all the important security patches right from the beginning. Intuit is providing updates for all the assisted QuickBooks Desktop software together with its new browser and advocating customers to upgrade their present software version to experience secure and good working expertise.
Why an Expert or Professional is Needed for the Updates of Your QuickBooks Software?
The update procedure has certain warnings. It is quite likely that you have experienced some of such warnings in case you have been using the software for some time. Some of such issues include:
Data Damage during the Update Procedure.
Fail to Launch the QuickBooks Accounting Software after an Update.
Issues Connecting to the Gateways for Your Payment.
Fail to Install the Current Update to Your QuickBooks Version.
Other important third-party Software is Contradictory with the Current Version.
The Payroll Update isn't Working after Updating the QuickBooks Software.
We know that your data is of great significance to your business, and that's why we want your services to run seamlessly. This is why we have a talent pool of QuickBooks experts whose sole job is to make the entire update process as smooth as humanly possible. Our Dancing Numbers expert team takes a total backup of your particular system along with your QuickBooks prior to conducting any update to prevent you from losing a single bit of data.
Accounting Professionals, CPA, Enterprises, Owners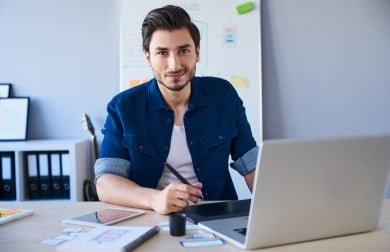 Looking for a professional expert to get the right assistance for your problems? Here, we have a team of professional and experienced team members to fix your technical, functional, data transfer, installation, update, upgrade, or data migrations errors. We are here at Dancing Numbers available to assist you with all your queries. To fix these queries you can get in touch with us via a toll-free number
+1-800-596-0806 or chat with experts.
---