Zendesk is basically a customer support platform that enables you to engage with clients via any channel. Zendesk unifies all of your customer interactions into one user-friendly platform, whether your customers prefer to connect with you by phone, chat, email, social media, or any other channel, to make it simple to manage all of your support requests, respond to inquiries quickly, and evaluate the effectiveness of your customer service agents.
Save Time, Reduce Errors, and Improve Accuracy
Dancing Numbers helps small businesses, entrepreneurs, and CPAs to do smart transferring of data to and from QuickBooks Desktop. Utilize import, export, and delete services of Dancing Numbers software.
The products from Zendesk are quick and simple to set up, and most of the features you'll need will function straight away. And their platform provides all the customer relationship management (CRM) capabilities you need on an industry-leading cloud platform, so Zendesk can scale to meet your demands whether you're a rapidly expanding startup or company trying to raise the bar on your present practices.
You owe it to yourself and your business to look at Zendesk if your business has been struggling to keep up with customer service requests (let's assume your first response times aren't that great). The most prosperous companies recognize the value of excellent client experiences. Every successful customer relationship, in our opinion at Zendesk, begins with a positive customer experience. Consequently, it is build by a software company that creates products to promote better client relationships.
The need for technology and software to help business adaption to the contemporary marketplace is another awareness shared by successful businesses. Zendesk was created to democratize customer service software and make it simple to test, purchase, and use. The platform on which it is based is open and flexible, quick to set up, and completely customizable. Businesses of all sizes and in all industries may use Zendesk to make doing business with them simple.
About QuickBooks Desktop and Online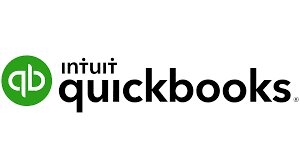 Intuit QuickBooks is among the most widely used solutions available when it comes to accounting software. There are two versions to choose from: QuickBooks Desktop and QuickBooks Online, each with its unique features and benefits. One is significantly more expensive than the other, yet most situations might favor the less expensive choice.
QuickBooks Desktop
Accounting software similar to an ERP solution, QuickBooks Desktop offers industry-specific editions and add-ons. Integrated QuickBooks, Intuit Payroll, as well as external CRM (customer relationship management) applications like Salesforce and AP automation software programs are examples of add-ons. A per-user software license is required for QuickBooks Desktop. Payroll, remote hosting, and Plus (unlimited customer support, data backups, and upgrades) are the Intuit QuickBooks Desktop add-ons. QuickBooks Enterprise comes with Plus. For QuickBooks Desktop Enterprise's Gold and Platinum editions, payroll is offered.
With an Internet connection, you can use the Bank Feeds online banking function of QuickBooks Desktop to automatically download bank transactions. Reconcile your bank accounts after that. With QuickBooks Desktop, backups of both data and company files can be scheduled automatically or manually. You have the option of local backup or online backup with QuickBooks Desktop. QuickBooks Desktop allows you to restore backups to a previous time frame. This crucial function is only available with the advanced version of QuickBooks Online.
QuickBooks Online
A cloud-based accounting tool called QuickBooks Online aids small businesses in managing their accounting, revenue, costs, payroll, and other tasks. There is no need for additional software because all accounts can be seen through the online login interface, which includes custom feeds and charts, custom invoice creation, "Pay Now" buttons, and mobile websites. The native mobile apps for Android and iOS make it easier to capture sales receipts, track expenses, manage cash flow, keep track of account balances, keep track of time, review transactions, handle purchase orders, communicate with clients, and more while on the road.
A whole business finance profile is synced by QuickBooks Online immediately to a single dashboard where numerous users can examine detailed reports and accounts of the company finances. The software generates billing and invoice solutions, trade, profit and loss sheets, and all of them are print and mobile-friendly. To ensure that businesses only receive the information that is most important to them, users can construct their own custom reports and feeds from within the dashboard.
Need of Zendesk and QuickBooks Integration
1. Intensify Output
By integrating Zendesk and QuickBooks, you can automate routine processes, optimize your workflow, and ultimately save time and operate more efficiently. Using fresh emails received in QuickBooks, automatically create tasks in Zendesk.
2. Effective in Terms of Cost
Since you don't need to pay a developer or buy expensive software, there are many inexpensive ways to integrate QuickBooks with Zendesk. They are also appropriate for startups and small businesses with tight finances.
3. Simple to Erect
Even people with little to no coding skills can easily and simply integrate QuickBooks with Zendesk. There are numerous programs that offer a user-friendly interface and step-by-step instructions for creating and configuring your integrations.
4. Simplified Process
Your process can be streamlined and the time and effort needed to perform tasks decreased by connecting QuickBooks with Zendesk. Automate the process of adding new QuickBooks records whenever a Zendesk entry is made.
5. Improved Teamwork
The ability to communicate information and remain on top of projects is made easier by connecting QuickBooks with Zendesk, which enhances team cooperation. Updates in Zendesk should be published automatically whenever new emails are received in QuickBooks.
6. Improved Data Transparency
Enhancing data visibility through the integration of QuickBooks and Zendesk will help you obtain insights into your company's operations and make wiser decisions. View a project's progress in real time in Zendesk and track it in QuickBooks.
7. Superiority over rivals
By enabling you to operate quicker, more effectively, and more accurately than your rivals, QuickBooks and Zendesk integration can provide your company a competitive edge. This might assist you in providing your clients with better goods and services, hence boosting their satisfaction and loyalty.
8. Greater Interaction
Collaboration and communication between various teams and departments within your company can be enhanced by integrating QuickBooks with Zendesk. When a new task is created in QuickBooks, configure automated notifications in Zendesk.
9. Greater Effectiveness
Integrating QuickBooks and Zendesk helps boost productivity by automating repetitive operations within your company. This can help you save money and time while also lowering errors and increasing accuracy in general.
Know the Top Benefits of Zendesk
Here are some of its top features that makes Zendesk most advantageous. So, let's discuss the few of their best attributes such as:
1. Public Forums
Your client interactions can be strengthened and deepened by creating online communities around your business and products. Understanding your consumers requires feedback, but interactions between them and your business are only one aspect of the picture. By establishing a forum for your customers to interact with one another, you can not only obtain more thorough, truthful feedback from them but also lessen your support workload by letting consumers respond to one another's inquiries.
2. Zendesk Assistance
You can manage, organize, and resolve customer support contacts with the help of Zendesk Support, the company's support ticketing system. By offering tailored, accommodating service over any channel, Zendesk service does more than just serve as a help desk; it also aids in the development of your customer relationships. You will be able to fix problems quickly and effectively once all of your customer support queries are consolidated onto one platform. This results in more productive agents and content clients.
3. Chat on Zendesk
On your website or mobile app, Zendesk Chat enables real-time messaging and live chat with consumers. Customers occasionally need immediate access to a live person since they are in a rush. With Chat, it's simple to allow consumers to ask for assistance when they do or to alert a support representative that a client could be having problems depending on their context. Additionally, agents can assist multiple clients simultaneously thanks to automated ticket opening and closing that is based on user behavior so that you can provide better customer service in a shorter amount of time.
4. Zendesk Suite
The Suite, as it is commonly referred to, combines Zendesk Support, Guide, Chat, and Talk into a single omnichannel solution that is simple to trial, purchase, and set up, all for a very reasonable fee. The Suite joins the dots so you may decide to add and remove channels as you like while always keeping your consumer in mind. While working tickets in one system, nothing is lost or contacts fall through the cracks.
5. Zendesk Help
The company's self-service knowledge base solution, Zendesk Guide, enables you to quickly provide customers and agents with smarter answers. The self-help component of your customer service plan is optimized by Guide by providing the most pertinent information in light of the user's requests. It's simple to create a knowledge base with Zendesk so that customers may handle support issues on their own (which is what most people prefer anyway). By redirecting support tickets to pertinent knowledge base articles utilizing their integrated AI-powered technologies, Guide is designed to help you scale and boost customer happiness while lowering support expenses.
6. Ticketing Process
Using a ticketing system, you can manage all of your customer support requests from a single location while collecting them from various sources. The ticketing system from Zendesk excels at serving as a centralized inbox for all inquiries and grievances from your customers. They make it simple to keep track of client concerns and chats to more rapidly answer queries and solve problems by combining requests from email, chat, Twitter, etc.
7. Zendesk Conversation
The business' integrated call centre software, Zendesk Talk, enables you to give more helpful and effective support over the phone. Sometimes a dialogue can be the most effective solution to a challenging customer care issue. As part of their seamless omnichannel support experience, Talk makes it simple for consumers to speak with agents over the phone. Talk enables users to immediately acquire the assistance they require to solve complicated problems more rapidly, improving the user experience and ensuring ongoing happiness.
8. Zendesk Sell
Customer relationship management (CRM) tool Zendesk Sell increases sales force productivity and pipeline visibility. All customer account information is stored by Zendesk Sell, which minimizes the number of actions your salespeople need to complete.
9. Zendesk Explore
A reporting and analysis tool is Zendesk Explore. It helps you gather data, measure results, and enhance the entire client experience. You will get detailed reports for your coworkers, including the most often asked questions and how successfully AI handles issues.
Working of QuickBooks and Zendesk Integration
Select and authenticate QuickBooks as the trigger app.
After that, you will have to Hit "Trigger" from the triggers list.
Select Zendesk as your action app and log in.
Select a response from the Action List.
Choose the information you wish to transfer from QuickBooks to Zendesk.
It's time to begin taking advantage of workflow automation's perks.
Tips for Integrating QuickBooks and Zendesk
Here is a step-by-step tutorial for integrating QuickBooks with Zendesk using connecter:
Create an account on Connecter by first signing up for it.
Select Zendesk and QuickBooks as your apps: After logging in, select QuickBooks and Zendesk from the list of accessible apps.
Select a Cause and a Course of Action: Next, Pick a trigger and an action for your integration. For instance, you can select New Email as the trigger for QuickBooks and Post a Message as the action for Zendesk.
Connect Your Accounts: After deciding on the trigger and action, link yours Zendesk and QuickBooks accounts to Connecter. Follow the on-screen prompts to enter your login details and confirm the connection.
Map the Fields: After linking your accounts, you must map the fields for your trigger and action. For instance, you can link the message content in Zendesk to the subject and text of the email.
After mapping the fields, test your integration to make sure everything is operating as it should. Send a test email to make sure it posts to Zendesk successfully.
Turn on Your Integration: At last, Start automating your workflow by turning on your integration. As new emails arrive, your integration will monitor them in the background and automatically post them to Zendesk.
We anticipate that you can now sufficiently describe how Zendesk and QuickBooks integrate after reading this text. Users are highly encouraged to link their Zendesk and QuickBooks accounts, according to the data on the page. In case you still require assistance, speak with one of our IT specialists. Because of them, QuickBooks and Zendesk will be easier for you to comprehend and use. You may always get assistance from our professionals at any moment.
Accounting Professionals, CPA, Enterprises, Owners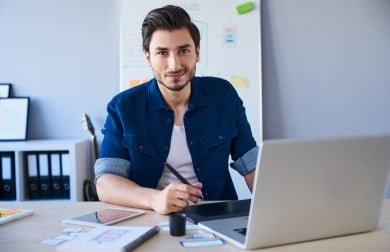 Looking for a professional expert to get the right assistance for your problems? Here, we have a team of professional and experienced team members to fix your technical, functional, data transfer, installation, update, upgrade, or data migrations errors. We are here at Dancing Numbers available to assist you with all your queries. To fix these queries you can get in touch with us via a toll-free number
+1-800-596-0806 or chat with experts.
---
Frequently Asked Questions
QuickBooks Online and Zendesk are they Integrated?
Sales teams can make, send, and track invoices all from one location with the help of the QuickBooks App for Zendesk Sell. Create and deliver estimates or invoices in a flash that are filled with data from Zendesk Sell. View spending information, payment history, and document specifics like prices and dates.
How long does it take to Set up QuickBooks and Zendesk Integration?
The intricacy of the integration will determine how long it takes to set up a QuickBooks and Zendesk integration. Most integration may be set up quickly using a user-friendly interface.
What kinds of Actions and Triggers are Supported by the QuickBooks and Zendesk Integration?
Numerous triggers and actions are supported by the QuickBooks and Zendesk integration, including adding new records, updating existing records, sending notifications, and more. You can choose from a number of triggers and actions to automate your operations.
Is Zendesk a CRM Application?
For sales teams, Zendesk Sell is a powerful and user-friendly CRM platform. It has a lot of features, such as email automation, power dialing, analytics, a self-service site, and many others.