One of the best ways to simplify accounting procedures is with a QuickBooks Aloha integration. Despite its complexity, QuickBooks is a fantastic accounting tool that, if understood, has many benefits for small business owners.
Save Time, Reduce Errors, and Improve Accuracy
Dancing Numbers helps small businesses, entrepreneurs, and CPAs to do smart transferring of data to and from QuickBooks Desktop. Utilize import, export, and delete services of Dancing Numbers software.
You will ultimately save time and money if your Aloha and QuickBooks integrate seamlessly. Having your Aloha system integrated with your QuickBooks account reduces the need for duplicate data entry and guarantees that sales are appropriately reported in your accounts. It's a guaranteed method of time and energy savings for a small business owner. Although third-party apps can sync your data, direct, built-in integrations are preferred.
Aloha Insight is a potent tool that gives your company essential reporting capabilities. These include real-time reporting, drill-down viewer options for quick, high-level to detailed data study, data replication for local data warehousing, and exports to payroll, HR, and accounting systems.
About Aloha
Aloha is a popular point-of-sale (POS) system that was created primarily for the restaurant and hospitality sectors. Aloha POS, was created by NCR Corporation, offers a wide variety of features and capabilities to assist restaurants in effectively managing their operations. Overall, Aloha POS is a potent tool for eateries of all sizes, assisting them in enhancing customer service, increasing productivity, and gaining insightful information about their operations. It has long been a mainstay of the restaurant sector and is always altering to satisfy the ever-changing demands of the hospitality industry.
About QuickBooks Desktop and Online
QuickBooks is a well-known accounting programme that was developed by the leading provider of financial software, Intuit. The ones who use it most frequently to manage business money are small and medium-sized businesses. With QuickBooks, users can manage sales and expenses, file taxes, produce reports that are tailored to their needs, and more. Additionally, the accounting software has a number of integrated reports that are totally customizable and help businesses effectively manage their money. With the use of QuickBooks' features, businesses may preserve vendor invoices and schedule recurring payments. With the use of QuickBooks' features, businesses may preserve vendor invoices and schedule recurring payments.
The following tasks can be completed by businesses using QuickBooks:
Track of Income and Expenses
Track of Daily Transactions
Preparing Bills.
Management of the payroll
Generating of Reports for Planning
QuickBooks Desktop
You can easily evaluate how your organization is performing due to the customizable dashboards and reports provided by embedded analytics.
QuickBooks Online
Using a mobile device, PC, or tablet, QuickBooks users can manage their businesses and access their money from any location.
QuickBooks Online is cloud-based financial management software. Your time spent managing the finances of your business will be cut down as a result of its assistance with tasks like estimate creation and invoicing. Both sales and cash flow can be monitored. Thanks to a feature of the banking interface of the QuickBooks Online Software, statements and transactions will be updated promptly.
Need of Aloha QuickBooks Integration
Below are some unique features of Aloha which makes the Aloha QuickBooks integration:
Data Entry Automation
Integration does away with the need for manual data entry. Aloha POS's sales, costs, and other financial information are immediately transmitted to QuickBooks, minimizing errors and expediting the process.
Accurate Financial Reporting
The real-time data synchronization, your QuickBooks financial reports are always current. This makes sure that the financial health of your restaurant is understood accurately.
Management of Inventory
Effectively manage your inventory by keeping track of its levels. Cost-control measures can be aided by integration, which updates inventory data in QuickBooks immediately and helps track ingredient usage.
Streamlined Payroll
Accurately compute employee salary and gratuities. Payroll processing can be made simpler by integration, which transfers labor data from Aloha POS to QuickBooks Payroll.
Tax Compliance
Ensure adherence to tax laws. It is simpler to submit taxes and less expensive to do so when using QuickBooks because it can accurately categorize transactions.
Save Time and Money
Savings on time and money that can be put towards expanding your restaurant business thanks to the reduction of manual data entry and the chance of errors.
Key Benefits of using Aloha
Following are some of the key benefits of using the Aloha POS system:
Order management
Aloha enables you to receive orders directly from the clients, sending the orders straight to the clients. This speeds up order processing and reduces mistakes.
Personalization
According to your need you may quickly change the prices, descriptions, and photos on your portal. Due to its adaptability, firms can change their services and work more competitively.
Quick Service
Aloha offers solutions for managing that can be used to track status, organize your work more effectively, and guarantee quick service.
Mode of Payment
Cash, credit/debit cards, mobile payments, split checks, and other payment methods are all supported by the system for processing payments. For both clients and workers, this streamlines the payment processing procedure.
Inventory Management
Aloha POS assists in tracking inventory levels in real-time, allowing you to manage stock effectively.
Reporting and Analytics
The system creates thorough information on sales, labor expenses, and other important performance indicators. Making data-driven decisions is made possible by these insights for restaurant managers and owners.
CRM Functionality
Aloha provides CRM functionality to gather and analyze customer data, assisting restaurants in fostering client loyalty through individualized promotions and offers.
Management of Employees
You can utilize Aloha for employee management, including scheduling, timekeeping, and performance monitoring. This promotes efficient operations and helps control labor costs.
Working of Aloha With QuickBooks
While QuickBooks is an accounting programme, Aloha is a system for managing your company tasks. Normally, you would take the following actions to integrate Aloha with QuickBooks:
Data Export
Aloha allows you to create reports and export information about the sales, stock, and financial activities of your company. Sales, cost, payroll, and other statistics may be included in this data.
Data Mapping
In QuickBooks, you must map the data from Aloha to the appropriate accounts or categories. For instance, you'll map the sales data from Aloha to the relevant income accounts in QuickBooks and the expense data to the proper expense accounts.
Import data into QuickBooks
To import data into your QuickBooks account, use the import or data import capabilities in QuickBooks. Make sure the information is accurately matched to your QuickBooks chart of accounts.
Reconciliation
You must reconcile the data after importation to make sure it corresponds to your financial records. Making sure that sales, costs, and other financial transactions are appropriately reflected in QuickBooks is part of this.
Updates on a Regular Basis
To keep your QuickBooks records current, you might need to occasionally export fresh data from Aloha and repeat the mapping and import process.
Integration Tools
Depending on your particular configuration, you may want to use third-party integration tools or seek advice from a specialist in fusing restaurant management systems like Aloha with QuickBooks.
Security
In accordance with industry norms and laws, the system has strong security safeguards to safeguard sensitive customer and financial data.
Integration
To further improve operations, Aloha POS may link with a number of third-party programmes, such as accounting programmes like QuickBooks.
Cloud-based solutions
Some Aloha POS versions provide cloud-based capabilities, allowing owners and managers to view vital information and run their companies from a distance.
Customer Support
To assist restaurants get the most out of the Aloha POS system, NCR offers customer support as well as training.
Steps of Aloha QuickBooks Integration
To achieve smooth data transfer and synchronization, Aloha and QuickBooks must be integrated. Following are the procedural step which are provided below:
Step 1: Assessing Need of Integration
Determine whatever data, such as sales transactions, inventory, personnel information, and financial records, you want to sync between Aloha and QuickBooks.
Step 2: Selecting the Method of Integration
There are a number of ways to connect Aloha and QuickBooks, including manual data entry, CSV imports, and the use of third-party integration tools.
Step 3: Mapping of the Data
Define the mapping of Aloha data to QuickBooks fields in the data dictionary. This mapping makes sure that the data is transported and classified in QuickBooks accurately. Choose an integration solution that supports Aloha and QuickBooks integration if you're using a third-party one. Zapier, Integromat, or specially created options are a few well-liked choices.
Step 4: Selection of Integration Tool
Set up the integration tool so that it can connect to both QuickBooks and Aloha. Frequently, this entails supplying API keys or login information for both platforms.
Step 5: Setting up an Integration Tool
Configure the triggers and synchronization frequency for your data. You could schedule daily updates or set up real-time synchronization, for instance.
Step 6: Configuration of Data Synchronization
Conduct extensive testing before deploying the integration to make sure that data is accurately moving between Aloha and QuickBooks. Check that the financial information, sales records, and inventory levels are accurate.
Step 7: Data Validation
Verify again that the combined data from the two systems is accurate and consistent. Keep an eye out for any errors and take quick action to fix them.
Step 8: User Training
Educate your staff on how to utilize the integrated system, especially if they have to enter or correct manual data.
Step 9: Monitoring and Maintenance
Make sure the integration is being properly maintained and monitored on a regular basis. As a result of software updates or shifting business requirements, be prepared to make modifications or updates as necessary.
Step 10: Data Security
Employ security measures, such as encryption and access controls, to safeguard sensitive data during the integration process.
Step 11: Documentation
Keep thorough records of the mapping setups, the integration setup, and any unique scripts or programmes used.
Step 12: Support and Upgrades
To guarantee continuous compatibility, keep up with Aloha and QuickBooks upgrades and modifications. Keep your software and integration tools updated.
You were given a step-by-step tutorial in this post on how to set up Aloha QuickBooks integration. The use of Aloha integration with QuickBooks is subject to several restrictions. This includes the fact that this approach is not deemed suitable for users of Aloha with insufficient technical proficiency. The manual Aloha QuickBooks integration approach is the ideal choice for you. We can assist you with fully automated and secure direct data transfer from a source of your choosing to a data warehouse, business intelligence tools, or any desired destination. It will simplify your work and make your data movement painless. It is convenient, dependable, and secure. So contact our Dancing Numbers experts if you need assistance for this.
Accounting Professionals, CPA, Enterprises, Owners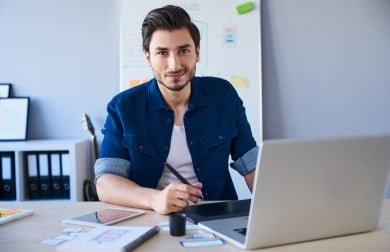 Looking for a professional expert to get the right assistance for your problems? Here, we have a team of professional and experienced team members to fix your technical, functional, data transfer, installation, update, upgrade, or data migrations errors. We are here at Dancing Numbers available to assist you with all your queries. To fix these queries you can get in touch with us via a toll-free number
+1-800-596-0806 or chat with experts.
---
Frequently Asked Questions
Are Aloha and QuickBooks Integrated?
Accounting software like Sage Business Cloud, Oracle NetSuite, Xero, Exact Online, and QuickBooks Online, as well as NCR Aloha and Shogo, are all integrated.
In QuickBooks, Is POS Possible?
You have the resources to manage every stage of the sales cycle, including purchasing, with QuickBooks Online. When you're prepared to acquire more things, you can make purchase orders (PO) and email them to vendors. Purchase orders let suppliers know that you intend to make a purchase.
How Many Payment Gateway is Provided by QuickBooks?
Multiple payment methods are available with QuickBooks Payments, including a free mobile card reader and a "pay now" button on invoices. However, the device also performs the function of a payment processor, transmitting transactional data between your bank and the bank of your customer.
Why is the Aloha App used?
Your online security and freedom are enhanced by Aloha. From any location in the world, you may browse safely and privately. CRYPTO WALLET: Aloha provides a user-friendly and secure utility for blockchain currencies from Ethereum, Polygon, Binance, and other EVM-compatible exchanges.
What do ALOHA Kinds Mean?
The Aloha media access control (MAC) protocol allows data to be transmitted over a public network channel. This protocol allows for the multi-point transmission of numerous data streams coming from different nodes. Pure Aloha and Slotted Aloha are the two different types of Aloha protocols.