When it comes to managing your financial matters related to your business, you can leave it all to QuickBooks. Though the QuickBooks comes well equipped with all the better features, payroll is another thing to admire. With Payroll QuickBooks, you can take care of vendor bills, payment, salary distribution and what not. Moreover, your entire time taking calculations will be less time consuming and more accurate. Some of these loopholes or errors, QuickBooks Error 17337 is another to count for.
Save Time, Reduce Errors, and Improve Accuracy
Dancing Numbers helps small businesses, entrepreneurs, and CPAs to do smart transferring of data to and from QuickBooks Desktop. Utilize import, export, and delete services of Dancing Numbers software.
Efficiency will become the next definition of your work. Though with all that features, any picture will become too good to be true. There are some shortcomings or loopholes that are bound to happen.
About QuickBooks Error 17337
The QuickBooks Error Code 17337 can appear when you are trying to download or try to install one of the updates of the QuickBooks payroll. Once this error happens, it will not allow you to download or update your QuickBooks Payroll Desktop account.
You also can get stuck in between that you are not able to continue your work, or it will not be able to update it. You might be wondering, how you will recognize Payroll error code 17337. The error code will be self-explanatory. As a part of the symptoms, you may see these following pointers:
The program window is getting crashed.
Windows has started running slow or shows lag.
Program reacts gradually to the keyboard and mouse inputs.
It is assumed that the user has an active QuickBooks Payroll Subscription.
Causes of QuickBooks Error 17337
The user might encounter malfunction, the software might slow down or QuickBooks Stop Working. There can be different possible reasons that can help you as a user to identify the issue easily. Once the root cause is identified, you can go for the solution just as easily. So, these possible causes that you are looking for are mentioned below here:
The security setting of SSL has been done incorrectly
The local directory has some damaged files
The properties of the Internet Explorer browser are not in proper sync
QuickBooks Desktop was restricting the firewall or any other application
The configuration of the internet settings was done improperly for some of the websites.
Methods to Fix QuickBooks Payroll Error 17337
There are two methods that are to change the settings of internet security because of that the error is causing. For resolving it, you can ensure to apply the solution either from inside or also from outside of QuickBooks software. In this, both recommended methods are explained in detail. All of these can assist you to change these settings.
Method 1: Modification of the Existing Configuration of SSL from the Internet Explorer
First, You need to open the Internet Explorer browser on your computer.
Go to the top right side of the browser and click on the Gear icon named Tools or you can press and hold Alt + X keys together to open Tools options.
Then click on the option Internet Options.
The window of Internet Options can be opened on your screen.
Go to the Advanced Tab.
In the Settings tab, there will be a box in which once you scroll down you will be able to see an option of Security.
In the Security section, you need to check that the checkbox named Use SSL 2.0 and SSL 3.0 is tick marked.
Then you need to click on the Apply button for applying all these above-mentioned changes.
Then you should click on the OK button to confirm and close the window of Internet Options.
After all these steps being followed, you can open the QuickBooks software and then again try to update it.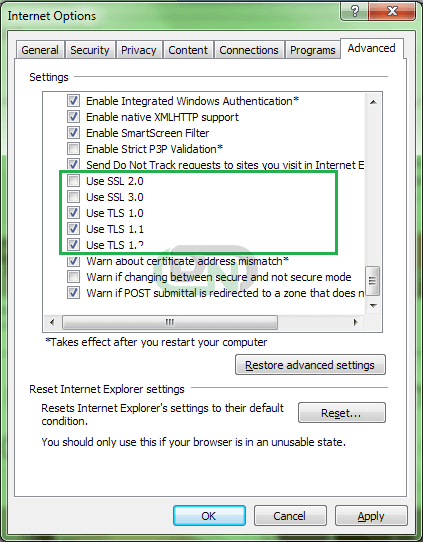 Method 2: Modification of Configuration of SSL For The Internet Explorer From QuickBooks
Open the QuickBooks software on your computer
Then click on the Help menu option
Select the option Internet Connection Setup
Now you need to select the option of "Use my computer's Internet connection settings to establish a connection" when this application tries to access the Internet on the system.
After choosing this option, you need to click on the Next button.
Further, you should click on the button of "Advanced Connection Settings"
With this, a new window named Internet Properties gets opened.
Then you need to again click on the Advanced tab.
Under the Settings box, you should scroll and locate the name "Security"
Then you should check that the Use SSL 2.0 and SSL 3.0 is selected
To confirm, you should click on the OK button
If not selected then ensure to choose it and click on the Apply button
Again to confirm, you need to click on the OK button.
After this, you will be back to the Internet Connection Setup window
In this, click on the Done button for the recent changes to confirm and save.
After this, you should close the QuickBooks software and then you need to wait for a few minutes for the system to sync all the recent changes. Then try to open it again.
Finally Download the QuickBooks Payroll Update.
When it comes to avail the best assistance for your QuickBooks, you can always base it on us. We are backed by the best possible team of experts who all are well versed with all the ongoing trends of the industry and are technically sound. All you need to do is to dial our toll-free number and connect with us for your troubles related to QuickBooks. You can also fill out our requisite form available on our official website.
Accounting Professionals, CPA, Enterprises, Owners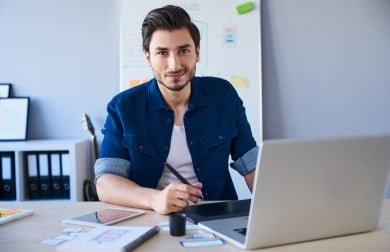 Looking for a professional expert to get the right assistance for your problems? Here, we have a team of professional and experienced team members to fix your technical, functional, data transfer, installation, update, upgrade, or data migrations errors. We are here at Dancing Numbers available to assist you with all your queries. To fix these queries you can get in touch with us via a toll-free number
+1-800-596-0806 or chat with experts.
---
Frequently Asked Questions (Faqs)
Can a User Apply both Methods to Fix the QuickBooks Payroll Error 17337?
No, Ideally, There is no need to implement both methods explained above. If you have successfully followed any one of the methods, then the given settings will get synchronized when you change it at one side. After this, you can do the verification for checking that they got synchronized or not.
What If the Firewall is Causing the Issues While Updating and Then Cause the QuickBooks Payroll Error 17337?
When the firewall has been blocking the user from updating the software, then as a user you need to disable the firewall temporarily. By doing this you can easily update your QuickBooks Payroll account. If the issue is persisting, then you should check for security settings as well.