Nearly all small business owners have experienced the stress of a past-due invoice. According to a study by QuickBooks, more than a quarter of small businesses report that it takes longer than 30 days to get payment, and more than half of small business owners blame late payments from customers for their cash flow issues. This guide will help you in following up on late payments and contains templates for professional, friendly payment reminders. Read this blog to learn more about how to follow up on past-due invoices.
Save Time, Reduce Errors, and Improve Accuracy
Dancing Numbers helps small businesses, entrepreneurs, and CPAs to do smart transferring of data to and from QuickBooks Online. Utilize import, export, and delete services of Dancing Numbers software.
What is a Past-due Invoice?
A past-due invoice is one that hasn't been paid by the due date agreed in the terms and conditions ruling invoice payment. Your company is at risk from late payments since you are dependent on your customers to pay their invoices. Even if you have to work a little harder to collect, it is important to maintain your composure when dealing with past-due payments. If your client doesn't pay an outstanding invoice on time, you can follow the steps that are mentioned below.
How to Follow up on Past-due Payments?
1. Agree on a Preferred Mode of Payment for Invoices Upfront
Hold the invoice discussion as soon as you begin the work for quicker payments. Don't beat yourself up if it's too late for that. The next time will come. But if you have determined out these two specific logistics of what your client wants and requires in an invoice, it might be simpler to get payment:
Who should get the invoice: The accounting department, the client themselves, or both are to blame at different times. Make sure you are familiar with the steps to expedite a faster, easier payment.
How they like to pay: By giving customers more payment choices, such as credit card, eCheck, or direct ACH bank transfer, you can prevent delays that could have been avoided.
It happens all the time: a customer gets used to paying for practically everything in one way, only to become inconvenienced when that payment method isn't available. They might not have the time to collect their checkbook, get a stamp, and mail the check if they exclusively use their credit card for purchases and you need one.
Asking "Would you like to pay another way?" may be all it takes to get your client to pay you on time in the future if they haven't in the past.
2. What Your Customer is Paying for Making it Clear on the Invoice
When the invoice makes it absolutely obvious what the client is paying for, they are more likely to pay on time. For this reason, you must ensure that all the data a client need is there.
This will include:
Research time
Consultation time
Cost of materials
Hours spent on specific tasks
Distinct project numbers for pre-defined deliverables
It's a valuable process that can improve everything from marketing your company to issuing invoices in the future, so if you haven't already done it, catalog your goods and services. Also, make sure that your invoice design prominently displays your payment terms and due date. If there are no defined payment terms, when an invoice is genuinely late, it's your word against theirs.
You could be tempted to write immediate payment, but some clients might find it puzzling. Including a date provides them with a specific objective to meet. The most typical payment term is Net 30, which mandates that the recipient pay their invoice within 30 days after the date of the invoice. Proactively remind customers of their unpaid invoices. Sending a reminder that their payment is due the next week offers them advance notice and could speed up the process of getting you your money.
3. Create a Procedure for Following up on Past Due Invoices
Speaking up about past due debts can be extremely stressful, especially if your ability to pay your own bills on time depends on the cash flow this overdue invoice represents. But just like with everything else discussed, having a method for handling late payments can help you stay composed and continue working. Unlike manual methods like Word or Excel, accounting software allows you to classify invoices by client name or due date and set up automatic invoice reminders for past-due payments, so it does make following up on late payments easier.
How to Write a Payment Reminder Letter?
You have to include the following details when you are writing a past-due invoice letter.
The date the invoice was sent out
When is the invoice due?
The terms of the transaction payment
The invoice number
The amount owed, including any late fees
Instructions for the payments
Including your contact information and phone number
By doing this, you can make sure that your customer has all the information necessary to pay the past-due invoice. QuickBooks enables you to create automatic messages that you may send your clients to make it simpler to offer these kinds of reminders. Starting with a payment reminder template might help you in writing a professional and friendly payment reminder email if you are not automating reminders with QuickBooks.
Past Due Invoice Email Templates
Day 1: The Payment Due Date
Check to see if they ever received the bill if you haven't received the payment by the due date. You can check in QuickBooks to see if your client has read the invoice, which may let you know that they may have just missed the email. In either case, politely remind the recipient through email and indicate that it's possible the invoice got mixed up with other emails. That might be enough to remind them to send it. They might also add, The check's in the mail, in which case you are aware that the payment is about to arrive.
Here are a few invoice reminder email templates you can use when sending your first email to customers or clients. Don't forget to customize them to your particular business and reflect the manner in which you interact with clients. These are meant to serve as starter manuals.
Payment Reminder Email Template
Subject: [Your Business Name]: Follow up on [Product/Service] Invoice #XXXXX
Body:
Greetings, [Customer Name]
Hope everything is good. Your payment on invoice #XXXXX, which was sent on [sent date], is due on [due date]. We are kindly reminding you with this email.
To ensure that everything is ok and on track for payment by [due date], we wanted to take this time to ask if you had a chance to review the invoice. Please study the invoice that is attached.
If you have any queries or issues, kindly let me know.
Thank you.
(Your Name)
[Your Business Name]
Invoice Due Email Template
Subject: "[Your Company Name]: Due today is Invoice #XXXXX for [Product/Service].
Body:
Hi, [Customer Name]
I hope you are well and reading my email.
This email is to remind you that the [invoice amount] owing on invoice #XXXXX, which was sent on [sent date], must be paid by today.
Please confirm an ETA for the payment as we have not yet received payment on this invoice. A late fee will be applied if the payment is not received by the [late fee penalty date].
If you have any queries concerning this invoice, please let us know and we would be pleased to explain in order to avoid a late fee penalty
Thank you,
(Your Name)
[Your Business Name]
Day 15: Two Weeks Late
You can begin to feel anxious when your payment is two weeks overdue. After your first reminder, if you haven't received payment, it's a good idea to follow up with a polite phone call to confirm that they still have the invoice and ask if they have any questions. Sometimes they failed to advise you that they require specific information, such as a PO number, for their own system. Also, it's possible that one of your customer's employees was absent and your invoice has been overlooked. Don't be shy about asking as there is nearly always a valid reason why your invoice hasn't been paid. Here is an example of a past-due invoice email that you can quickly copy, paste, edit, and send to your client:
Day 30: One month Late
Even though it can seem unpleasant to make a payment this late, you shouldn't be. Maintain calmness and professionalism when you follow up. Resend the invoice with any new costs if you have previously spoken with the client, referencing your chat and any specific plans they may have made for sending payment. Send it to them by snail mail in addition to email, as this may catch their attention. Moreover, you can only start charging late fees if you previously clarified them in your new customer onboarding process.
It might be worthless to hit a customer with an unexpected late fee. It's acceptable to specify your policies for late payments up front, but make sure to itemize them on the subsequent bill. You might want to turn up your persistence at this time. Make it clear that you must be paid, and confirm that you are speaking to the right person. It could be important to involve your customer once more if you are dealing with the accounting department because they have a vested interest in making sure you get paid on time so the work can continue.
And the reason for that is that now is the perfect time to stop all present and future work. Inform your client politely via email that you will need to put a stop to any new projects until the invoices are paid. Here is an email template for a 30-day past due invoice that you can easily copy, paste, edit, and send to your client:
30-day Past Due Invoice Email
Subject: [Your Company Name]: For [Product/Service], Invoice #XXXXX is 30 days PAST DUE.
Body:
Hi, [Customer's Name]
I'm sending you this email to inform you that your invoice is 30 days past due and that I need it paid right away.
According to our records, the [invoice amount] amount due on [due date] for invoice #XXXXX has not yet been paid.
[Optional, where appropriate] A [amount] late fee has been added since your invoice is currently past due.
The unpaid invoice has a balance that is [invoice amount plus late fees, if any] days past due. A copy of the invoice is included. [Link to online payment or other payment methods] is where you can make a payment.
Please let me know how your payment is progressing.
Please disregard if your payment has already been sent. Please get in touch with me at [contact number] if you have any queries or worries, or if you want to discuss your options for a payment schedule.
I appreciate you getting back to me as soon as you can so we can resolve this.
Thank you,
(Your Name)
[Your Business Name]
Day 60: Two Months Late
If your terms for invoicing are longer than 60 days, you might want to think about:
Using a factoring company for invoices
Sending a collection agency the bill
Erasing the invoice as bad debt and continuing without it
Here is an email template for a 60-day past-due invoice that you can quickly copy, paste, edit, and send to your client:
60-day Past Due Invoice Email
Subject line: [Your Company Name: Invoice #XXXXX for [Service/Product] is 60 days PASt DUE- kindly send payment ASAP
Body:
Hi [Customer's Name],
Your immediate attention is needed for this important message. Regarding a payment that is currently 60 days overdue, I have contacted you on several occasions.
On the attached invoice #XXXXX for the amount of [amount], which was due on [due date], I have not yet received your payment. Please be informed that, in accordance with my payment terms, payments received more than [number of days] after the due date may be subject to additional [late fees or interest].
Your account will be forwarded to a collections agency if your payment is still not received by [final date]. By sending your payment as soon as you can, you can avoid this.
Once more, if you have any queries or worries regarding this payment, kindly get in touch with me at [contact number]. I'm hoping we can resolve this issue quickly.
Kind regards,
[Your Name]
[Your Company Name]
Conclusion
Although no business owner likes to deal with unpaid invoices, the majority eventually run into late payments. You will be able to concentrate more on completing the work and expanding your business by proactively building up processes and practises that provide clarity around your accounts receivable and keep you protected.
The schedule presented in this blog is obviously the worst-case scenario; in the majority of cases, all you'll need to do is send a straightforward follow-up reminder email, perhaps with additional payment alternatives, and your payment will be processed. In case you still face any issues in understanding this then you can connect with Dancing Numbers team as they are available round the clock for their users.
Accounting Professionals, CPA, Enterprises, Owners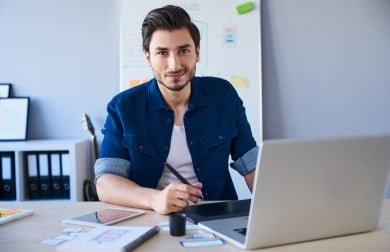 Looking for a professional expert to get the right assistance for your problems? Here, we have a team of professional and experienced team members to fix your technical, functional, data transfer, installation, update, upgrade, or data migrations errors. We are here at Dancing Numbers available to assist you with all your queries. To fix these queries you can get in touch with us via a toll-free number
+1-800-596-0806 or chat with experts.
---