Do you know that you can easily sync your Etsy app to QuickBooks Online? Once you are done with the syncing process it will show you the proper categorization of each sale including income, sales tax, and merchant fees along with the listing and transaction fees. Learn importing transactions from your ETSY Shop into QuickBooks Online.
Save Time, Reduce Errors, and Improve Accuracy
Dancing Numbers helps small businesses, entrepreneurs, and CPAs to do smart transferring of data to and from QuickBooks Online. Utilize import, export, and delete services of Dancing Numbers software.
Automatic import of Etsy payment account transactions into QuickBooks will lead to the elimination of manual data entry end thus manual errors. It will help in the easy reconciliation of Etsy deposits with your bank deposits. And last but not the least, you will be able to have to crystal clear view of your income and expenses for Etsy shop by looking at profit and loss accounts.
Now if these benefits do not convince you to connect your Etsy shop to QuickBooks Online, then I don't know what will help you to make up your mind? Well, I would say do not delay any further, just follow the steps given in the next section and sync your Etsy shop to QuickBooks Online and enhance your peace of mind.
Steps for Importing Transactions from your ETSY Shop to QuickBooks Online
Follow the below mention steps for importing transactions from your ETSY Shop to QuickBooks Online.
Setting up of Accounts in QuickBooks if required
So, firstly, you will have to set up a bank account where Etsy will deposit money from sales and bank or credit card account from where the Etsy will charge your seller fee. If these accounts already exist in your chart of account, you can follow the below steps to look for them:
Step 1. First, go to settings > then choose Chart of Accounts.
Step 2. Now locate your accounts in the list.
If you are unable to find the accounts, you might have to add new accounts to your chart of accounts for this purpose.
Syncing with Etsy App and Importing Transactions
Now once you are done with the setting up of the accounts you can sync your QuickBooks account with Etsy app and import the transactions by following the below steps:
Step 1. At the initial step, open QuickBooks and click on Apps from the left menu.
Step 2. After that, you need to click on the search field and type 'Etsy'.
Step 3. After typing Etsy, select sync from Etsy from the list provided and click on Get App now.
Step 4. Now you need to follow the onscreen instructions and sync with Etsy app which includes the below sub-steps.
You need to grant permission to Intuit to access your Etsy shop.
Choose the bank account that you set up earlier to let app know where it can enter the transactions.
Choose the start date for importing transactions. The application will allow you to import transaction from the start of the previous year i.e., 1 January of the previous year.
If you are choosing a past date for importing the transaction, then you should know that Etsy may import transaction which already exist in the QuickBooks. You will have to verify and adjust them manually so that there are no duplicate transactions.
Step 5. Once you are done with the above steps, the app will start importing the Etsy transactions into QuickBooks Online. It may take a little bit more time if you selected the date of the past.
Step 6. Now after the initial import process is complete, the app will check your Etsy payment account in QuickBooks in every three hours and will keep bringing new transactions.
If in case you would like to download the monthly statement from Etsy you can follow the below steps:
Step 1. Open Etsy app, and click on 'see all monthly statements' at the bottom of the page.
Step 2. Now choose the date range for which you need the statement.
You can also download VAT statement for the month by clicking on generate CSV VAT. Let us now see some frequently asked questions that users ask from their end. These questions will help you out further queries around the topic.
Accounting Professionals, CPA, Enterprises, Owners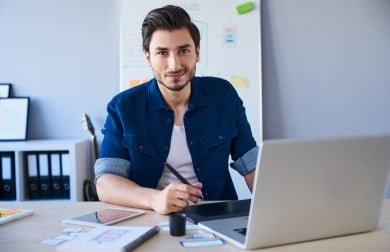 Looking for a professional expert to get the right assistance for your problems? Here, we have a team of professional and experienced team members to fix your technical, functional, data transfer, installation, update, upgrade, or data migrations errors. We are here at Dancing Numbers available to assist you with all your queries. To fix these queries you can get in touch with us via a toll-free number
+1-800-596-0806 or chat with experts.
---
Frequently Asked Questions (Faqs)
How can I Ensure the Accurate Import of Transactions from Etsy to QuickBooks?
Once you have connected your QuickBooks Online to Etsy, Etsy will add accounts, services, customer and vendor names, etc. You should keep all the accounts that app creates intact and ensure to not make them inactive, you should not change the account type or details type, do not rename any parent account. You should ensure the same things for all the services and customer/ vendor names added by the Etsy app. This series of actions will ensure that transactions are imported properly from Etsy to QuickBooks.
Can I Import a CSV Format File from Etsy to QuickBooks, if Yes then Please let me Know the Steps to do so?
First, you need to click on Gear icon > choose imports > and select import older transaction for the account in which you wish to add the transactions. Now choose the CSV file that downloaded from your Etsy shop by clicking on browse option and click on open to start the import process.
Can You let me know How the App will Record Sales Tax for an Etsy order in QuickBooks?
The sales tax that is collected or remitted by you on an Etsy order will recorded as a line item on the sales receipt or refund receipt, it will use the default account named as 'Esty shop sales tax clearing'.
How can I Adjust my Books of Accounts in QuickBooks for past Transactions Added Twice in QuickBooks Online?
First of all, you should always review your income and expenses relating to Etsy transactions that you posted before you sync the QuickBooks with Etsy app. But in case, you find duplicate transaction, you can either re categorize it by going to Banking > bank feeds for Etsy deposit > categorize tab > and find the duplicate transaction and click on undo in Action column. You can also create a journal entry to adjust the income from Etsy, so that it is not counted twice.