QuickBooks Pro accounting software is an accounting software meant for small and medium-sized enterprises which includes features like the organization of business finance, simple and easy to use, can quickly import data from excel and Quicken. Also, there are three types of subscription plans under the umbrella of QuickBooks Pro software i.e. Pro plus, Pro plus + payroll, and Enterprise. Learn about Upload an Excel Data File or CSV File into QuickBooks Pro.
In this article, we will look into the process of steps for uploading an Excel data file or csv file into QuickBooks Pro in a seamless manner.
Save Time, Reduce Errors, and Improve Accuracy
Dancing Numbers helps small businesses, entrepreneurs, and CPAs to do smart transferring of data to and from QuickBooks Desktop. Utilize import, export, and delete services of Dancing Numbers software.
What are the Things that You must Take care Before Proceeding to the Import Process?
There are few things that users must keep in their mind before uploading excel data file or csv file into QuickBooks Pro. So these things are as follows:
You must take a backup of your company file as you wont go back or undo it after doing any implementation in QuickBooks
Do check that the software is up to date so you wont get any issues while doing the import process.
Backup Your QuickBooks Company Data File
Backup is the important thing that you have to do before doing anything into your account. Create the backup before importing the Excel data file or CSV file into QuickBooks Pro. So follow the below mentioned steps to backup the data file:-
Open the QuickBooks Pro Online into your browser.
In QuickBooks, click on File menu that is at the top left side of window.
From drop-down options, select Switch to Single-User Mode if you are in multi-user mode.
After that, again click on File menu.
Further, select option Backup Company.
In the window, click on Create a local backup.
Again, click on button Local Backup.
Hit on Next button.
After that, you have to click on Browse button.
Locate the location where you want to save the local backup you are going to have.
Select location and click on Next.
Then you also have option to select number of backups if you want to do more than 1 backup.
Now, you are all set and ready to take the backup of company file.
Then click on the OK button to start backup.
When backup is done, click on the button Save it now.
Click on the Next button to continue.
When the backup is done completely, you get a confirmation message on your screen.
Your backup is done.
For upload an Excel Data File or CSV file into QuickBooks Pro
To upload the Excel or CSV files into your QuickBooks account, you have to require the import toolkit that helps you to do this easily. The toolkit named as QuickBooks import Excel and CSV toolkit. There are few components in the toolkit that are used to import your files into QuickBooks Online without any problem.
The components in the toolkit are as follows:-
Import from the Excel and CSV Manual:

This is a PDF document in which you get all the instructions, notes, and the best practices

XLS Example Folder:

In this folder you get the sample files of Excel worksheets. There are 4 worksheets that is one for each type of list

CSV Example Folder:

This contains 4 sample files of CSV files that have one for each type of list with .csv extension

Allowed Files:

It is a reference guide that explains; what kind of fields are available to use for Excel and CSV file import process.
Steps to Upload Excel Data or CSV File into QuickBooks Pro
Step 1. At first, you will have to install the QuickBooks import Excel and CSV tool kit, you can do so by following below simple steps:
First, you need to open the file download window for the toolkit and click on save.
Now save the file on Windows desktop and double click on QuickBooks_Import_Excel_and_CSV.exe to open the WinZip self-extractor window.
At this step, click on browse and choose the location folder to install the toolkit, and click on OK.
After that, click on unzip to extract the contents, and once it is done close the WinZip self-extractor. Your toolkit s now ready to use.
Step 2. For using the standard import option for uploading Excel or CSV file, you need to follow the below sub-steps:
First, click on File menu > Utilities > Import and then Excel files.
Click No, if you get the Add/edit multiple list entries windows.
Now follow the Import-wizard on-screen i.e. choose the type of data, once the excel or CSV file is opened, enter your data and save and close.
Now you will get the 'Add my data now' option. Review the information and click on close and done.
How Dancing Numbers will Help You?
Dancing Numbers is SaaS-based software that can easily be integrated with your QuickBooks account. You can import, export, and delete lists or transactions from your company file. Using Dancing Numbers you can simplify and automate the process, saving time and increasing productivity. Just fill in a few fields and apply the relevant features to complete the task.
It saves your time and money that you can invest in your business. It has no human errors, works automatically, provides a user-friendly interface (easy to use and learn), and more. You can also have access to the comprehensive features set if you use it to Bulk import, export, and delete services.
Accounting Professionals, CPA, Enterprises, Owners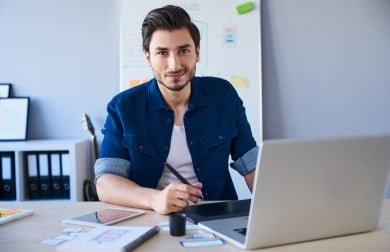 Looking for a professional expert to get the right assistance for your problems? Here, we have a team of professional and experienced team members to fix your technical, functional, data transfer, installation, update, upgrade, or data migrations errors. We are here at Dancing Numbers available to assist you with all your queries. To fix these queries you can get in touch with us via a toll-free number
+1-800-596-0806 or chat with experts.
---
---
How can I Export a CSV file from QuickBooks?
Go to List > Item list > choose Excel drop-down and choose 'export all items'. Now in the Export window choose a CSV file and click on Export. Save the file on your preferred location and open and edit as required.
I have a QuickBooks pro Subscription; can I use it on more than one Computer?
Yes, as a matter of fact, you can use your QuickBooks pro license allows you to install and use QuickBooks Pro for up to three users and a computer.
What is the Process of Importing Journal Entry from Excel to QuickBooks Online?
First, click on the Gear icon > click on import data> choose journal entries > click browse and find your CSV or excel file on the download page. Map the required information and click on next and start import and then finally click on done.
How can I Import Excel Deposits into QuickBooks Desktop?
Click on File > Utilities > click on import and select Web connect files > now choose the file and click open, choose the bank account if already created, and click continue. When the data is successfully read, click OK and go to Bank feeds centre to check the imported transactions.
Does toolkit is Important to have for uploading Excel and CSV Files into QuickBooks Pro?
Yes, you have to download the QuickBooks import excel or csv toolkit that helps you to upload any of your excel and csv files into QuickBooks Pro easily without facing any kind of errors.
Can I use this toolkit with any of the QuickBooks version to upload Excel Data File or CSV File into QuickBooks Pro?
The toolkit is common for QuickBooks. So, you can use this toolkit for any of your QuickBooks versions such as Pro, premier, Enterprise, and Accountant. It makes your uploading the file automatic, easy and saves your time.
How do I get to know what fields are going to import and what not when I upload Excel Data File or CSV File into QuickBooks Pro?
The toolkit has the folders with all types of file examples in which you can see which fields can be imported or not. So, you must check out the example files and then do accordingly.