QuickBooks is one of the greatest accounting programs which help you in handling all of your company's accounting needs. It gets updated every year with different types of fresh features and methods which helps you in improving the clarity and accuracy of the information.
Save Time, Reduce Errors, and Improve Accuracy
Dancing Numbers helps small businesses, entrepreneurs, and CPAs to do smart transferring of data to and from QuickBooks Desktop. Utilize import, export, and delete services of Dancing Numbers software.
Hubdoc is adds the ability of responding effortlessly to all the processes of business along with its many other wonderful capabilities. You can easily handle every task with the great care if you want to foster a positive environment and increase productivity in your company.
About QuickBooks Desktop and Online
QuickBooks Desktop
QuickBooks Desktop fulfils all of its promises, whether you utilize a PC or Mac as your operating system. Even though it is essential for a strong cash flow, nobody actually appreciates checking up on past due accounts receivable balances for your sales orders. There is no need for you anymore. At least, the payment receipt may now be personalized with your business's logo, color scheme and other specifics to match the rest of your customer interactions.
One of the first programs to offer automatic bank feeds is QuickBooks Desktop, which decreased the time needed to manually record business transactions and sped up the bank reconciliation process. Advanced Mode, a brand-new bank feed option in QuickBooks 2022, is accessible. The standard method and the Express mode, which tries to match downloaded bank transactions with those already entered, are the two different banks feed choices offered in QuickBooks Desktop.
The automated payment reminders option in QuickBooks Desktop can help you accomplish this.
Users of QuickBooks Desktop have long had access to modifying a variety of formats, including statements, purchase orders, and invoices. To speed up payment processing, you can now instantly customize payment receipts with QuickBooks 2021. The payment receipt may now be personalized with your business's logo, color scheme, and other specifics to match the rest of your customer interactions.
QuickBooks Online
For small businesses, QuickBooks Online is a user-friendly piece of software. You can easily comply with requirements due to its integrated GST capabilities. You may quickly access accounting and tax information with the aid of the QuickBooks Online program. Additionally, you can select the necessary codes in QuickBooks to add HSN/SAC codes to your products and services.
You may manage and examine every aspect of your business with the aid of QuickBooks Online Plus. With job costing, it's simple to keep an eye on wages, costs, and labor costs. Simple dashboards and reports can be used to see a project's profitability. Even your inventory and stock are within your control. Your tax liability can be automatically calculated.
You can work more quickly and accomplish more because QuickBooks integrates with so many external programs. It offers tailored accounting reports so you can rapidly share them with customers and assess the performance of your business. Comparing your QuickBooks transactions with supplier invoices that have been posted to the GST portal will also help you determine the correct ITC amount.
About Hubdoc Integration with QuickBooks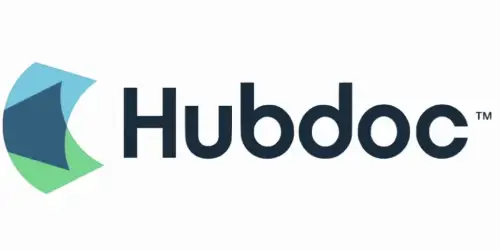 Hubdoc is very helpful in synchronizing all of your financial documents and their data in the form of transaction on the same platform where you work which can be done by attaching the document. The transactions in QuickBooks Online and Desktop are created automatically with the help of Hubdoc and it also includes the connected document. Hubdoc features direct connections with the cloud storage services like Google Drive, Smart Vault, Drop box, Share File and Box. Apart of this Hubdoc can also connect Xero and QuickBooks Online and Desktop directly. Feature of Bill.com also supports the process of payment through Hubdoc.
If you link your Hubdoc account integrations with QuickBooks and Desktop then you may synchronies your documents data with the appropriate location in the workflow of your accounting.
Hubdoc simplifies all the difficult problems and helps in establishing the new connections with QuickBooks Online, Bill.com, Xero for the processing of payments as well as cloud storage services like Google Drive, Drop box, Smart Vault, Box, and Share File. Connect one of the connectors which help you in synchronizing all the papers and related files to the proper location in the accounting workflow processing.
Hubdoc instantly converts into bills, receipts and invoices and integrates with QuickBooks online. All of them are organized into precisely coded transactions with key data entered features and source files connected.
Requirement of the Hubdoc
Receipts, bills, proclamations and solicitations are the important information which is omitted.
Bank announcements and recurring bills are delivered automatically.
Syncing up with QuickBooks Online consistently.
256-bit encryption and bank-level security.
Send QuickBooks the receipts, charges, and related data.
Online is assume responsibility for how your documents are coded with Vendor Rules in QuickBooks Online.
All Chart of Accounts and Vendors from QuickBooks Online are imported into Hubdoc.
The bank feed in your bookkeeping is automatically synchronized with Hubdoc exchanges.
For all this, you require QuickBooks authorized login and password.
Key Features for Hubdoc
Stop Chasing Bills and Statements: Hubdoc compiles all of your online bills and associated statements into a one and then safe it in safe location. It also actively looks for the lost statements and bills.
Accounting Sync: All invoices, bills and the statements are updated with precisely coded information from QuickBooks Online and the desktop. Following that, they are exchanged, critical data is entered, and source records are combined.
Go Paperless and Disentangle: By using Hubdoc to review your company's evidence you can work paperless without any efforts. Significant financial records are naturally created by you and always consulted and available on all devices.
Not Filing, Not Entering Data: Hubdoc takes care of everything for you like an exceptional personal partner. Its solution automatically converts bills, receipts and associated statements into useful information.
Some of the Other Best Features of Hubdoc
Management of the Inventory
Management of the Financial
Support with Mobile
Invoicing
Tracking of Expense
Integration with email
Management of the Production and Payroll
Integration of Banking and Barcode
Budgeting
Management of supplier and Purchase Order
How to Work Hubdoc with QuickBooks Desktop & Online
First step is to sign in to your Hubdoc Account by using register login ID and Password.
Navigate and select the Gear Icon which is located in the top right corner.
Now, you have to click on the Integrations tab.
By choosing the Connect option which is next to the logo of QuickBooks Online logo and it may take a minute or two to establish the connection between the two.
Specify your own QuickBooks Online login information.
At last, Give the permission to Hubdoc to access the QuickBooks account.
You can easily work with Hubdoc by just following the four steps:
First, You have to take a picture of your bill, receipt or receipt with the help of portable application and then throw away the paper copy.
When you join Hubdoc successfully then you can easily forward every email and piece of paper which is given.
Now, You have to swap or upload all of your documents.
At last, You must have to filter the data.
Integration of QuickBooks with Hubdoc
It is important that you must retain the proof of all of the receipts and invoice transactions, if you want to provide accurate outcomes in your bookkeeping. But if you are not making full use of the available technology that is Hubdoc then it is nearly impossible to keep all the information for a very long time. It is very easy there is no need of considering a far superior method to address your documentation problem. QuickBooks is already one of the all-inclusive tools for your bookkeeping and accounting procedures but integrating QUICKBOOKS with HUBDOC will increase its strength by double.
Your QuickBooks will have more features due to the integration with Hubdoc and the issue of keeping track of the legal evidence will also be solved. When you use Hubdoc with QuickBooks then the hub document will be beneficial in the following ways:
Extraction of Documents
The most different and practical feature which is offered by Hubdoc is the extraction of documents. Hubdoc has the capability to automatically extract the documents when it is needed and occasionally even before if it is needed. It facilitates job simplification and streamlines the procedure of data collection. The Hubdoc extracts and collects the documents in the following manner.
You can link all of your financial accounts through their online services and Hubdoc will pull the invoices and statements right from the web. Even if it is synchronizes with the vendor's account to extract each invoice or bill.
Uploading Directly
You can simply upload the paperwork which includes invoices and receipts to the Hubdoc. Automatically it fetches any older records for the same transaction from the Bookkeeping. For entering the bills, receipts and invoices you can perform a direct upload which can be accomplished easily. Some methods for directly uploading documents to Hubdoc include the ones which are listed below:
Email: The necessary documents are transmitted immediately by using the email address which is linked to the Hubdoc.
Scanner: Receipts, bills and invoices are scanned by using portable scanners and the papers are then sent immediately to the Hubdoc app.
Mobile Apps: Hubdoc is also available as a mobile application for smart phones and tablets. This app contains a camera feature that enables you to upload documents by simply taking a picture of the ones you need to.
Account on Hubdoc: This program allows you to upload documents straight from a variety of sources, including PDFs, Word documents, Excel spreadsheets and even photographs. You only need to drag the file into Hubdoc browse area.
In case if you encounter any difficulties or are unable to fix any problems while establishing connections then Simply call us on our helpdesk number if you need assistance. If you have any additional questions then you may email us or can talk us with the help of LIVE CHAT with one of our professional. The Dancing Numbers staff quickly fixes any issues which you may be having and also shows you how to handle any complications in an easy method.
Accounting Professionals, CPA, Enterprises, Owners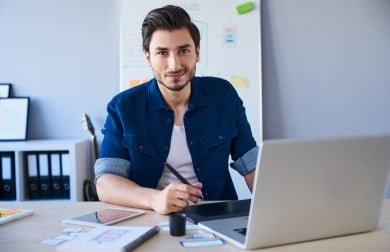 Looking for a professional expert to get the right assistance for your problems? Here, we have a team of professional and experienced team members to fix your technical, functional, data transfer, installation, update, upgrade, or data migrations errors. We are here at Dancing Numbers available to assist you with all your queries. To fix these queries you can get in touch with us via a toll-free number
+1-800-596-0806 or chat with experts.
---
Frequently Asked Questions
Is Hubdoc can be Connect to the QuickBooks?
Hubdoc features are the direct connections with the cloud storage services like Google Drive, Smart Vault, Drop box, Share of File and Box, as well as Xero and QuickBooks Online. Bill.com also supports payment processing through Hubdoc.
Why it is Good for us to use Hubdoc with QuickBooks?
Hubdoc is an all-purpose app which is quick, effective, safe and powerful. For the management of Data now there is no need to enter the data. Hubdoc is the method for gathering all of the invoices and statements for the company to saves time. It all comes together with Integration of QuickBooks.
What is the Use of Hubdoc?
Hubdoc is a data collection tool that pulls important data from documents and then generates transactions in Xero. Bills and receipts can be emailed directly into your Hubdoc organization. You can use your smart phone app for uploading a photo.
What is the Type of Hubdoc?
Hubdoc is a cloud accounting tool that automatically obtains financial records from hundreds of banks, utilities, telecom providers and online merchants in order to extracts the crucial information and then syncs transactions to cloud accounting platforms with the source records which is attached to it.
Does Invoices are Read by Hubdoc?
Hubdoc enters the information by extracting all the necessary data from bills and receipts and then convert it into useful information. You can create transactions in Xero and QuickBooks Online with the attached source document by extracting the names of the supplier, amounts, invoice numbers and due dates.