The QuickBooks users can import customer or vendor contacts from Gmail to QuickBooks and this blog helps you by disclosing the simple steps to import at ease. Also, there are certain things you need to know before you import contacts from Gmail.
Save Time, Reduce Errors, and Improve Accuracy
Dancing Numbers helps small businesses, entrepreneurs, and CPAs to do smart transferring of data to and from QuickBooks Desktop. Utilize import, export, and delete services of Dancing Numbers software.
Important Point need to Know Before Import
When the file is wrongly imported and it has to be re-imported, it won't delete the customer or vendor list. In order to avoid such duplicate entries; you can remove or update individually before re-importing the imported customers or vendors.
The limit for file size is either 2 MB or 1000 rows. When you need to import a bigger list than that, you'll have to break it into different imports.
The field Name entries have to be special. A vendor, customer, or employee may not be given the same name as each other.
Cannot import sub-accounts. Turn sub-accounts into parent accounts before importing, and then delete them after import.
The import only supports one email address, although you can later add others.
When importing Excel contacts (including Excel files exported from Outlook and other tools) ensure:

The headers on the column are in the first row.
The spreadsheet doesn't contain any errors such as #NAME?, #REF!, #VALUE!, or #N/A.
Contacts are in spreadsheet Sheet1.
Names should not contain any symbol such as quotation marks (") or colons (:).
The spreadsheet has no formulae, maps, or blank sides.
Import Customer or Vendor Contacts from Gmail to QuickBooks with Two Options
Make sure that the contacts from Gmail can only be imported as customers not, vendors/ suppliers.
Option 1: Link Gmail Contacts
With the assistance of this alternative, your contacts match up to QuickBooks yet it doesn't for all time add them to the rundown. Take after option 2 rather, if you need to for all time include the contact list,
Initially, click on the Plus (+) icon at the top
Next, click on the "Add New"
And then using the drop-down menu, you have to select the customer option
Choose the option named "Connect your Gmail account" at the bottom
At last, hit the "Allow" option.
Disconnect Gmail
If you've ever actually added a Gmail contact to QuickBooks, then those customers will remain. Anything you didn't personally add will be deleted from QuickBooks and won't be available anymore. At any time, you can connect to Gmail again.
If you want you can easily disconnect Gmail contact by going to the Customer option and then make a click on the "Gmail Contacts" and then you have to select the paperclip icon.
Option 2: Export Contacts from Gmail then import to QuickBooks
In this particular option, you have to perform three steps to import Customer or Vendor contacts from Gmail to QuickBooks. The steps involved:
Step 1: Create the Export file
The very first, sign in to the Gmail
Next, go to the Gmail page at the top-left corner and then select the Gmail option
After that choose the "Contacts" option
Using the drop-down menu select "Export" from the "More actions"
Now, you have to select whether you want to export all contacts or only one file/group.
Choose the format to export as "Outlook CSV" and then hit the "Export" option
Hit the "Ok" button before that select the "Save to Disk" option
Now, choose a location to save your file
And finally, press the "Ok" button.
Step 2: Open and review .CSV file
Make sure that the columns in row 1 of the Excel spreadsheet have these headers in your spreadsheet with the contact information filled in. Make a note that in QuickBooks, the import maps to the billing address. Save the spreadsheet as a.xls or a.xlsx file and make a note of its location.
Step 3: Sign in to QuickBooks Company and Complete the Import
Firstly, go to Gear icon and then select "Import Data"
After that, choose customers or vendors from the list which you wish to import
Now, hit the "Browse" button
Next, locate and select the Excel file
Make a click on the Open button to continue
And then click on the "Next" button
Again hit the Next button after mapping your data
If required, adjust your data
And finally, hit the "import" option.
So, by following the above-mentioned steps carefully, you can easily import Customer or Vendor contacts from Gmail to QuickBooks.
Accounting Professionals, CPA, Enterprises, Owners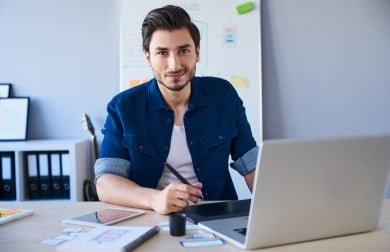 Looking for a professional expert to get the right assistance for your problems? Here, we have a team of professional and experienced team members to fix your technical, functional, data transfer, installation, update, upgrade, or data migrations errors. We are here at Dancing Numbers available to assist you with all your queries. To fix these queries you can get in touch with us via a toll-free number
+1-800-596-0806 or chat with experts.
---