Budgets are considered very useful in determining the future of a company's financials. A budget is used to design a future plan and to determine performance by comparing the original results with the budget. Learn importing steps for Fiscal Year Budget into QuickBooks Desktop.
Add to it, you can also import budgets into QuickBooks Desktop from Excel whenever you wish to. However, this particular task is quite a complicated feat. But if you understand how to do it, you can do it easily next time.
Save Time, Reduce Errors, and Improve Accuracy
Dancing Numbers helps small businesses, entrepreneurs, and CPAs to do smart transferring of data to and from QuickBooks Desktop. Utilize import, export, and delete services of Dancing Numbers software.
The write-up below gives you a complete idea and the step-by-step procedure of how to import budget from Excel into QuickBooks Desktop.
What are the Benefits of Budgeting for Any Kind of Business?
Budgeting is considered the best practice since it helps businesses to achieve a plethora of goals. Typically, the leader of the company will make sure that the company objectives are integrated and shown in the budget in a very real and attainable manner.
Not to mention, a budget acts as a standard or model on which the real performance is analyzed or determined. When the performance is good in comparison to the created budget, it displays the discipline of the organization and how it had stayed on its path to good leadership, accountability, and resource allocation.
Steps to Import Fiscal Year Budget into QuickBooks Desktop
For optimum results, please follow the steps below in the given sequence and order:
Step 1: You must create a file with the right heading.
Step 2: Navigate to the File section, go to Utilities, then Export, and then Budget.
Step 3: Save the Budget.
Step 4: In your particular QuickBooks Chart of Accounts, you will require to add two accounts.
Step 5: Navigate to the File section, go to the Utilities section, then click Export and Chart of Accounts.
Step 6: Save the Budget file.
Step 7: Now you go to the File section and click on Utilities.
Step 8: Click on Import. Now click on the Budget file to be imported.
Step 9: Select the saved file and then import it into QuickBooks.
Step 10: Once the importing is done successfully, navigate to the company option in the QuickBooks application.
Step 11: Press on Planning and budgeting.
Step 12: Set up the budgets.
Step 13: You will find the complete imported budget.
Note: Importing a budget into QuickBooks from Excel is a complicated task. Budgets are generally based on some previous information. If you are using QuickBooks, then navigate to the reports section, and from there accounting and taxes and press on the trial balance. Then select the last fiscal year. You will be able to build the budget using the numbers from the last year.
How to Import your Particular Budget into the QuickBooks Online from Excel?
Here are the important steps to import your budget from Excel sheets. Please make sure you follow them in the given sequence:
Step 1: First, you need to login into your account in QuickBooks.
Step 2: View the Settings option.
Step 3: Choose Account and Settings.
Step 4: Now navigate to Advanced and look for the segment for Accountings.
Step 5: Enter the 1st-month review of the fiscal year.
Step 6: Choose Edit if you need to edit the date and then view Reports.
Step 7: Find the report Profit and Loss detail.
Step 8: Now press on Report Period and choose a timeline.
Step 9: Now choose Last Year to use the previous year's data.
Step 10: Match the both year, beginning and ending with the fiscal year.
Step 11: Click the Run Report and acquire a template for the budget.
Step 12: Press Settings, choose budgeting, and click on Import Budget.
Step 13: Press on Sample.csv. after the template is downloaded, keep it in a good location.
Step 14: Use Excel to open the .CSV file on your system.
Step 15: The accounting software will utilize the months to format the template.
Step 16: Enter the budget for all accounts along with the month.
Step 17: Choose Settings and press on Budgeting.
Step 18: Use Import Budget and then click Browse.
Step 19: Fix a template for the particular software and click the Next button.
Step 20: The template will be sent to QuickBooks Online. Fix a name for the budget.
Step 21: You can check the information, columns, rows in the particular budget.
Step 22: Finally, click Save.
Hope you understand how to import the Fiscal Year Budget into QuickBooks Desktop. All the steps are mentioned above to help you import the budget into QuickBooks Desktop successfully.
However, this may seem a little complicated to you if you are new to QuickBooks. So you should get professional help.
You can connect with our team of QuickBooks experts who are adept at solving such problems. Our talent pool of QuickBooks professionals will help you to solve this issue very easily.
Accounting Professionals, CPA, Enterprises, Owners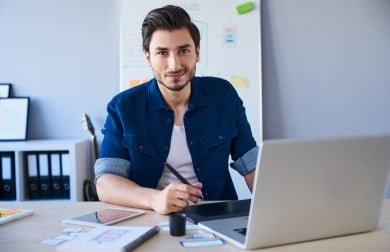 Looking for a professional expert to get the right assistance for your problems? Here, we have a team of professional and experienced team members to fix your technical, functional, data transfer, installation, update, upgrade, or data migrations errors. We are here at Dancing Numbers available to assist you with all your queries. To fix these queries you can get in touch with us via a toll-free number
+1-800-596-0806 or chat with experts.
---
What Reports do Budgets in QuickBooks Desktop Print?
Here are the Reports that Budgets in QuickBooks Desktop Print:

Money Organizing Report


Profit and Loss Report


Balance Sheet


Cost Estimation Reports
How can I Delete a Budget in QuickBooks Desktop?
Here are the steps to delete a budget in QuickBooks Desktop:
Step 1: Open the particular account in QuickBooks Desktop.
Step 2: Press on Company menu.
Step 3: Press on Planning and Budgeting segment.
Step 4: Choose Set up Budgets selection.
Step 5: Press on the budget option you need to delete.
Step 6: Choose the particular Customer Job and Class option.
Step 7: Press on Edit and then press the Delete Budget option.
Step 8: Press on Yes.
Step 9: Finally, the budget requested gets deleted.