Every year Intuit releases new improvements and implements service discontinuations. QuickBooks users might know about the QuickBooks Desktop 2019 discontinuation this year on May, 31st 2022. However it is more important for the users who have been running the QuickBooks Desktop 2019 to check out the discontinuation policy officially released by Intuit to opt for the different options, all related versions, and review setup and upgrade plans, subscription pricing, purchase options and what are the affected services. The below post will walk through the information related to QuickBooks Desktop payroll 2019 discontinuation policy.
Save Time, Reduce Errors, and Improve Accuracy
Dancing Numbers helps small businesses, entrepreneurs, and CPAs to do smart transferring of data to and from QuickBooks Desktop. Utilize import, export, and delete services of Dancing Numbers software.
What does Service Discontinuation Mean?
Intuit policy to upgrade the existing 2019 older version to the advanced versions is usually called QuickBooks service discontinuous. According to this policy, the users are not permitted to access all the QuickBooks services and require upgrading to the newer version. It includes the QuickBooks Desktop payroll services, online backup, live support, and other services discontinued after May 31, 2022. Therefore you won't get critical security updates beginning June 1, 2022. So it would be great if you install the security updates before this date if received any updates notification. Let's delve into the below sections to get a brief overview regarding service discontinuation & methods to upgrade the active version.
When did the Service Discontinuation take Place for QuickBooks Desktop?
Access to the add-on services is discontinued for QB Desktop for Windows 2019 after May 31, 2022. It involves all versions of QuickBooks Premier, Pro, and Enterprise solutions v19. It is informative news for the QuickBooks Desktop 2019 users who are not using the add-on services! They can still use the product however they are not allowed to subscribe to opt for live tech support or access any of the other Intuit services that are linked with QuickBooks Desktop. Moreover, the discontinued version won't get the advanced security updates & patches. Despite the QuickBooks 2019, some products are affected by the add-on service discontinuation.
List of QuickBooks Products affected by Service Discontinuation:
QuickBooks Desktop Pro 2019
QuickBooks Desktop Premier 2019 (Including Contractor, General Business, Nonprofit, Professional Services, Manufacturing & Wholesale, and Retail)
QuickBooks Enterprise Solutions 19
QuickBooks Enterprise Accountant 19
QuickBooks Premier Accountant Edition 2019
QuickBooks Desktop for Mac 2019
Why are there Required QuickBooks Desktop Upgrades?
The basic reason for Intuit product discontinuation is to create simple financial tools to enhance business growth. Moreover, it makes the system pretty simple and convenient while supporting the older versions. After May 31, 2021, add-on services and other services will no longer operate with QuickBooks 2019. So, In case you using QuickBooks Desktop 2019 or other affected services that require add-on services or live support then it requires product upgrades to start using it.
So, the QuickBooks Desktop 2019 users will not able to use complete features, they don't even receive the new updates and critical security updates until updated the system. Because after May 31, 2022, the QuickBooks Desktop 2019 will come on the list of an outdated versions of the QuickBooks.
Now, What's Next? Do I Require Buying a new System after Product Discontinuation?
Data protection and productivity enhancements play a prime role in any organization. Therefore to maintain these, if you are using the QuickBooks older version you require switching to an advanced version why not "QuickBooks Online" in place of QuickBooks Desktop. As we all know after the discontinuation of QuickBooks Desktop 2019 you will be unable to use the Intuit support for fixing the errors in it. During QuickBooks system upgrades you need to move the data to the new system after conversion into the advanced QuickBooks version.
You might in Confused "Will Switching the system to QuickBooks online is a good decision"?
Well! Moving the accounting system to the cloud will make life restful. However, it might be not suitable for everyone but the several benefits convince you to pursue the idea of switching the QuickBooks Desktop to QuickBooks Online. You would not require to install the system as it is an online platform accessible using the browser. It makes data retrieval quite simple with time-saving options like automatic bank account updates etc. Moreover, there are many integration options available to assist you in boosting business functionality. So explore the QuickBooks online pricing window to view the list of subscription options.
Services Impacted with QuickBooks Desktop 2019 Discontinuation:
Moving into QuickBooks online will helps you to access the add-on services that are affected by product discontinuation. Here is the list of the affected services:
Payroll Services:
Assisted Payroll:
QuickBooks Desktop 2019 after May 31, 2022, will not permit automatic calculations of the payroll taxes, sending payroll data, or payroll forms. The subscription will be deactivated and also you would not be able to fill out the tax forms.
Enhanced or Standard Payroll:
QuickBooks Desktop 2019 payroll has been discontinued as a result there might be chances of inaccuracy, subscription deactivation, disallowing automatic tax corrections, or tax forms generations.
Workers Comp Payment Service:
After product discontinuation, the system will deny processing worker comp payments. Therefore you require a compatible QuickBooks version and an active subscription to run the payment service.
QuickBooks Workforce:
You won't able to use the QuickBooks Workforce previously known as ViewMyPaycheck. To access this feature there is a need for an active payroll & compatible QuickBooks version.
Payment Processing:
There will appear a message that says "the service is no longer available". It would deny credit card processing and checking invoices & transactions via QuickBooks Desktop 2019. The message will display the instructions to process credit cards externally.
Merchant Service Deposit (Reconciliation):
QuickBooks Desktop 2019 (Discontinuation after May 31, 2022) stops the recurring payment downloads. However, you can still handle the recurring payments and resume the transaction process. Using MerchantCenter.intuit.com website.
eInvoice:
You will not be permitted to process eInvoice using QuickBooks Desktop 2019 after May 31, 2022. To continue this there requires an active paid subscription and a supported QuickBooks version to use this service.
Other Affected Services:
Accountant Copy Transfer Service:
The discontinuation of QuickBooks Desktop 2019 will stop you from sending the accountant copies using the Accountant copy transfer option.
Contributed Reports:
You will fail to access the contributed reports in QuickBooks Desktop 2019.
Online Banking:
You cannot download transactions, send online transfers and payments, or do transactions upload. You will get the error message according to the download mode you are using.
QuickBooks Time:
After May 31, 2022, you will not be allowed to access the QuickBooks Time. For using the QuickBooks Time data using QuickBooks you are required to use a web connector or simply move QuickBooks Desktop to QuickBooks online for QuickBooks time sync.
Intuit Data Protect:
You cannot back up the files & folders.
Exchange Rate/Multi-currency:
You are not permitted to access or enable the Exchange Rate or Multi-currency option to allot the particular currency types to the accounts & profile in QuickBooks Desktop.
Hopefully, the write-up helped you regarding the QuickBooks Desktop Payroll 2019 Discontinuation Policy. So you can upgrade the system or move from QuickBooks Desktop to QuickBooks Online. To explore more, take the expert's assistance using a live chat, phone number, or email address.
Accounting Professionals, CPA, Enterprises, Owners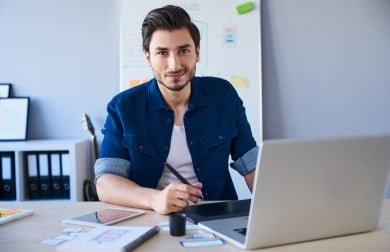 Looking for a professional expert to get the right assistance for your problems? Here, we have a team of professional and experienced team members to fix your technical, functional, data transfer, installation, update, upgrade, or data migrations errors. We are here at Dancing Numbers available to assist you with all your queries. To fix these queries you can get in touch with us via a toll-free number
+1-800-596-0806 or chat with experts.
---
How much time do I need to Consume for Moving QuickBooks Desktop to QuickBooks online?
It might require less than an hour for switching QuickBooks Desktop to QuickBooks Online. However, it may vary with the size of the company file.
How does my Company Data appear after moving from QuickBooks Desktop to QuickBooks online?
The QuickBooks desktop File remains unchanged when moving from QuickBooks Desktop to QuickBooks Online. Therefore you can start using and maintaining the QuickBooks Desktop books while setting up the QuickBooks Online company file.
Can I able to Recover the Password of the Discontinued Product?
No, there is no guarantee of the password recovery of the un-supported products.
Can I Download the File back to QB 2019?
Yes, You can download QuickBooks Desktop 2019.
Do I require an Active Subscription to install QuickBooks Desktop?
Yes, you need an active subscription to install the QuickBooks Desktop version. Initially, find the subscription status using the Customer Account Management Portal.
Why does Intuit Discontinue QuickBooks Products Every Year?
Intuit strives to introduce new enhancements in the accounting system. However, product discontinuations act as a great balance for making QuickBooks user-friendly. The QuickBooks older versions are still in use after discontinuation excluding some services.
What If I have an Annual Support Plan?
If you have activated the annual support plans you can continue to work till it exports.
Would I Get a Refund for my Discontinued Payroll Service?
Yes, if you are using the QuickBooks Desktop basic, standard, or Enhanced then you get a prorated refund in July for the unused component of the subscription. The refund will get processed on the registered bank account or to the credit cards.
Do I Eligible for the Refunds if I am a QuickBooks Desktop Payroll Assisted user?
No, the refunds won't process on the QuickBooks Desktop payroll assisted service.
Would I be Eligible to Create Paychecks after May 31, 2022?
Yes, even though its not preferable. Your paycheck calculations will be inaccurate because of the failures of the taxes calculation.