QuickBooks Administrator Password is needed to use sensitive data that you have stored in your QuickBooks files. When the security is concerned, having a strong password or timely resetting the password is also the need of the hour when taking into consideration the theft concerns or illegal use of the administrator password. How to fix QuickBooks Administrator Permissions Needed issues.
Save Time, Reduce Errors, and Improve Accuracy
Dancing Numbers helps small businesses, entrepreneurs, and CPAs to do smart transferring of data to and from QuickBooks Desktop. Utilize import, export, and delete services of Dancing Numbers software.
Although the need t put in a password may lock you away from using sensitive information, in case you have lost the admin password. In such a scenario, you will receive the message, 'QuickBooks Administrator Permission Needed'.
Read on to know how to fix this error message and get on with your QuickBooks account.
What is QuickBooks Needs Administrator Permissions Message is all about?
QuickBooks Administrator permission needed message is apparent when you attempt to open the company file via the application. When you cannot log in as an administrator when you are performing a significant task in the application, you receive the message, "This message requires Windows Administrator permission error notification on your window".
This error takes place when the service is running in the background to commence QuickBooks.exe when it fails to complete the action in the proper manner.
For users of QuickBooks, it could be imperative to run the Desktop app utilizing the Windows Administrator account. When you cannot comply with this requirement, it may lead to errors and other performance problems. It not only impacts QuickBooks Desktop Pro but also has an adverse effect on the QuickBooks Point of Sale application.
Why QuickBooks Administrator Permission Needed Message Appears?
There could be numerous reasons QuickBooks asks for the admin password and showcases, "Administrator Permission Needed. This action needs Windows Administrator Permission."
In case you are stuck in such a scenario where QuickBooks is showing such error messages, it can be due to one of the following reasons:
QuickBooks folder permission for the QBDB2x is configured wrongly.
Installation of damaged QuickBooks Desktop Point of Sale is one of the most obvious reasons for this error.
When you have not logged in as a Window Administrator
Often damaged Windows users give rise to the requirement of QuickBooks' default admin password.
When you are using an edition of QuickBooks and simultaneously using QuickBooks Enterprise for the same year on your system.
How to Fix QuickBooks Administrator Permission Needed Message Error?
Here is how you troubleshoot the QuickBooks Needs Administrator Permissions error message.
The moment you get the QuickBooks Administrator Permission needed message; follow the steps below in the given sequence:
Solution 1: Run QuickBooks as an Administrator on Windows
For Windows 7
First, you have to restart your Windows and after that login with an admin account.
Then click the Windows Start button and then type User Accounts.
Select Manage another Account under User Accounts at the top of the list.
Choose the user account that requires admin rights, and then click Manage Accounts.
Click the user account's name from the Users for this Computer page after entering the admin password if necessary.
Select Properties next, then click OK after selecting the Admin Group in the Group Membership section.
Press OK once again to save the changes.
For Windows 8
Your Windows 8 computer needs an admin account to be logged in.
In the search bar, hit the Windows key on your keyboard and then type User.
Click Manage Another Account after choosing User Accounts.
Click Change the Account Type after selecting the user account to whom you want to provide the administrative rights.
Select the Change Account Type option, then select the Administrator option.
For Windows 10
At the left bottom corner of the screen, you have to press the Windows Start button.
Then click Settings and then select Accounts.
After that you have to click on Family and Other Users and after that choose the user that needs administrative rights.
Select Administrator in the Account Type section after clicking Change Account Type.
To save changes, click OK.
Solution 2: Run Your QuickBooks POS as an Administrator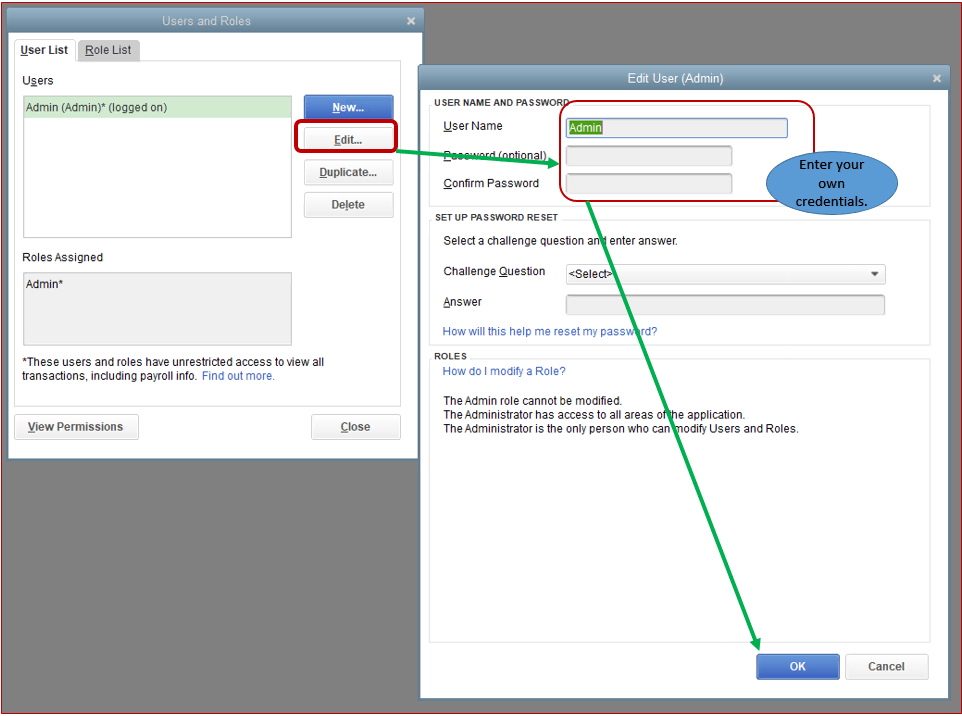 When QuickBooks tells you that the Windows Administrator is needed, then the steps mentioned below will aid you to run QuickBooks POS as Administrator:
Start with rebooting your system to make sure that no process is active in the background.
Right-click on the QuickBooks Point of Sale icon on your particular Desktop and then choose Run as Administrator.
Note: If the error is still active, then kindly move to next solution steps.
Solution 3: Start the QuickBooks POS Database Manager Service again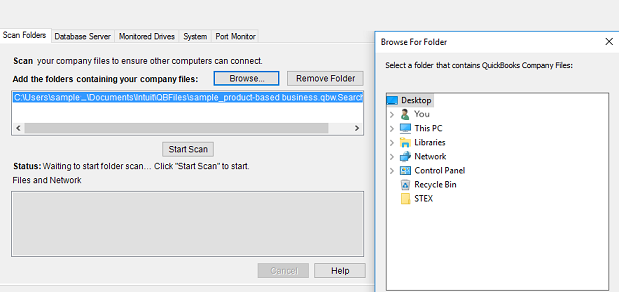 To start this solution, kindly follow the steps given below:
Click Windows + R and then enter services.msc in the particular RUN window
Select OK.
Press right-click QuickBooks Point of Sale Database Manager vXX that is fit for your specific QuickBooks Point of Sale version and then choose Properties.
Now from the Startup type, choose Automatic.
At the end, restart the service.
Note: If the issue persists, and you face the QuickBooks Administrator Permission Needed message problem, kindly try the next solution steps.
Solution 4: Change User Account Control Settings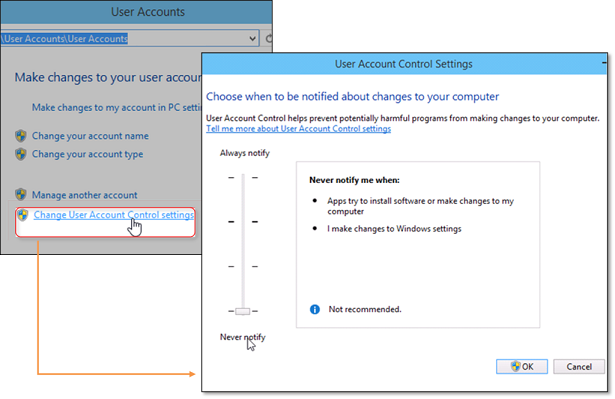 In order to change user account control settings, please adhere to the steps mentioned below:
Click Windows + R on the keyboard to open the option Run.
Press Control Panel and click OK.
Choose User Accounts and then choose User Accounts.
Choose Change User Account Control settings. Select Yes, when you get the prompt from UAC. Move the slider in the manner given below:

Click Never to Notify and choose OK to switch the UAC OFF.
Click Always Notify and choose OK to switch the UAC ON.
At the end, restart the computer.
If the issue is still active and troubling you with the QuickBooks Administrator Permission Needed message, kindly move to the next solution steps.
Solution 5: Make a New Administrator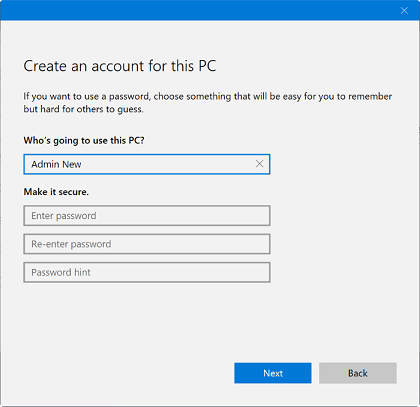 To make a new administrator, please adhere to the steps given below.
In the Control Panel, double-click the User Accounts.
Select Manage User Accounts and then choose Add.
Now you need to add the name along with the domain for the Administrator Account and choose Next.
In your Windows 10 system, choose Administrator.
Select Finish, and then it will guide you to User Accounts and then click Hit.
By adhering to the steps mentioned above, you can avert the error message, "This action needs Windows Administrator Permissions" error message on your window.
With the above-given steps you can solve out your queries but in case sooner or later if you face any kind of issue that the QuickBooks Desktop may crash at some point during or after troubleshooting, and QuickBooks may continue to open with a message stating that a Windows administrator is required. You can connect with Dancing Numbers experts via LIVE CHAT at any time as they are available for users round the clock.
Accounting Professionals, CPA, Enterprises, Owners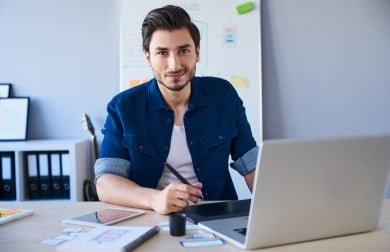 Looking for a professional expert to get the right assistance for your problems? Here, we have a team of professional and experienced team members to fix your technical, functional, data transfer, installation, update, upgrade, or data migrations errors. We are here at Dancing Numbers available to assist you with all your queries. To fix these queries you can get in touch with us via a toll-free number
+1-800-596-0806 or chat with experts.
---
Frequently Asked Questions (Faqs)
What is the Importance of QuickBooks Administrator Password in Regard to Sensitive Data?
QuickBooks Administrator Password is needed to access and use sensitive data that is stored in your QuickBooks files.
Why it is Imperative to have a Strong Password Admin Password Set for QuickBooks?
In regard to security, a strong password or timely resetting of the password can prevent theft attempts or any illegal use. Additionally, it also prevents any kind of hindrance to business process and productivity.
How to Give the Administrator Permission in QuickBooks?
● First you have to select Settings and then click on the Manage users
● Select the Edit in the Action column in the edit the user
● Select Admin from the User Type dropdown
● Lastly click on save
How to Know that QuickBooks is Running as an Administrator?
● Use your username and password to log in to the QuickBooks application.
● In the QuickBooks menu bar, select File.
● Read the option that appears below the Close company option. You are in multi-user mode if this option says to Switch to Single-user Mode.
How to Remove an Administrator Password in QuickBooks?
● Go to the top menu and select Company. Select Set up Users and Passwords after that.
● In the Change QuickBooks Password window, enter the current password.
● When you get to the challenge question, scroll down to the Select option and choose to leave the answer field BLANK.
● Select OK after completing.